SEO
Turn rankings into revenue by obsessing over your patients' needs, not Google's.
SEO
SEO is the art of finding and fulfilling patients' needs during the research phase of their journey, because 4 out of 5 will use search to find, compare, and qualify your practice.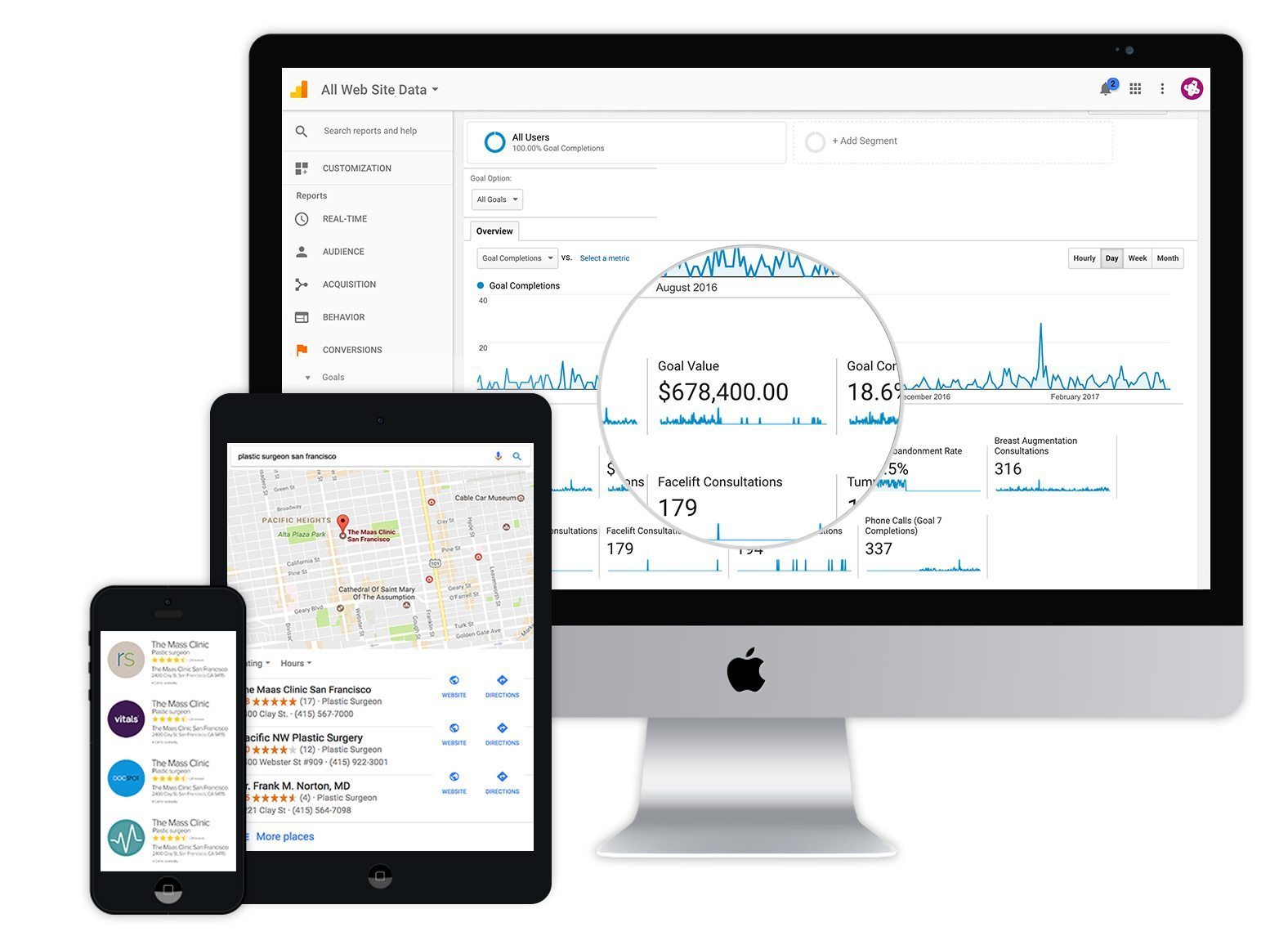 Higher ROI
Connecting your practice with patients at the exact time they're looking for you vs. interrupting them when they're not has proven to produce some of the highest ROI in digital marketing. And it feels good, too 😉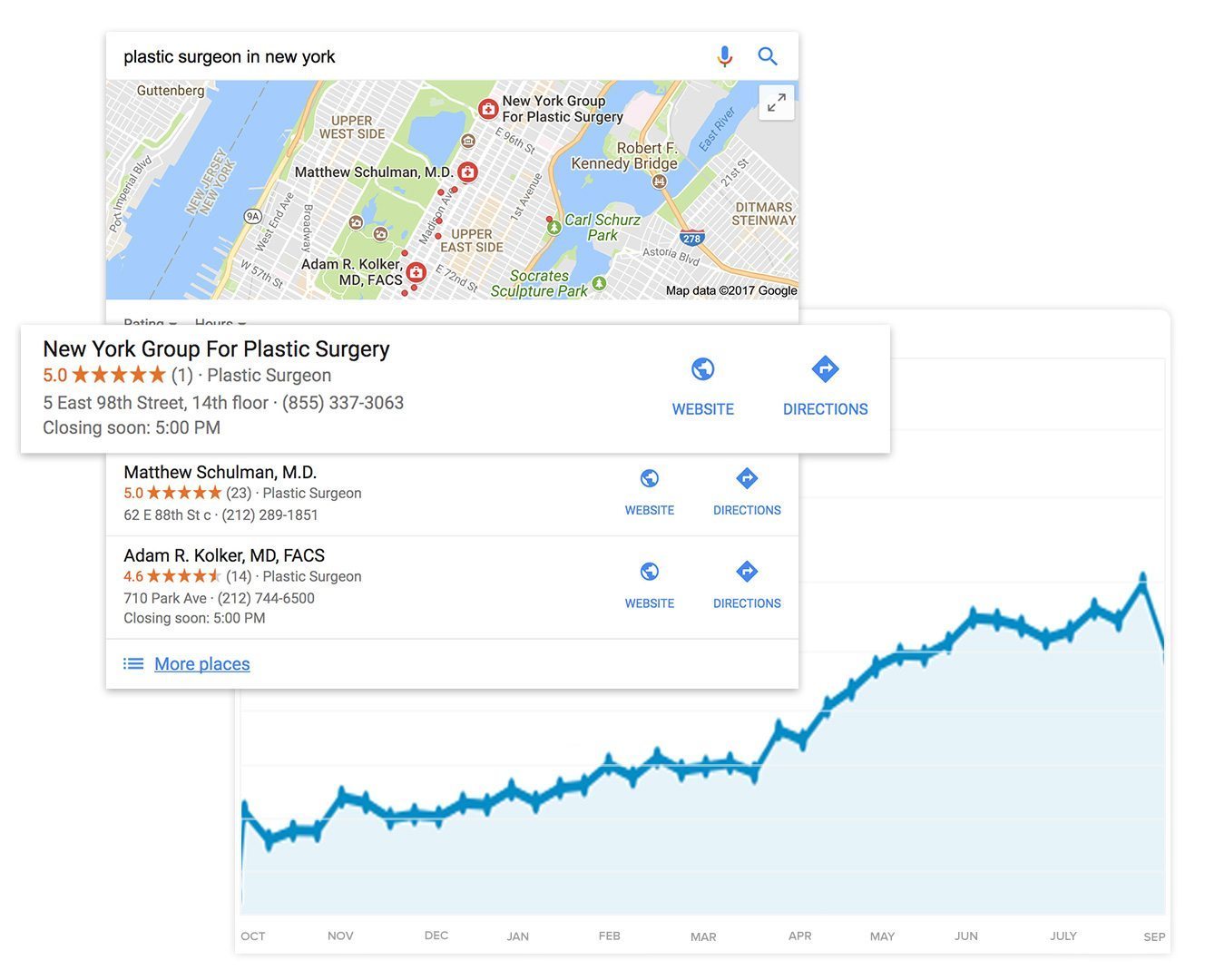 Diminishing cost, forever
What's the cost of a #1 ranking two years later? Free. Unlike paid advertising, the money you invest in SEO will keep attracting and converting qualified patients for years to come, reducing your cost per lead a little more every day.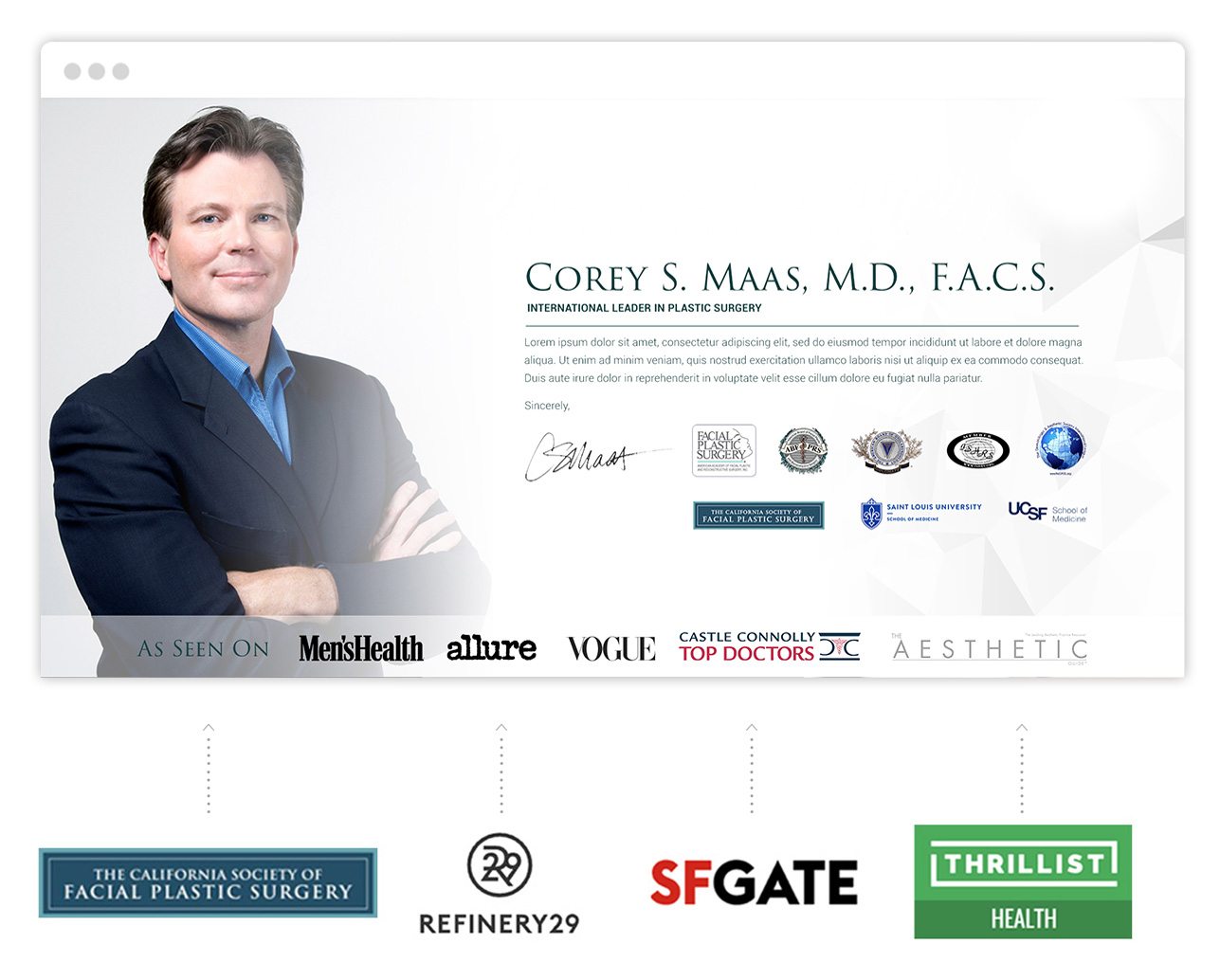 Visibility beyond search
Fulfilling your patients' needs, not just Google's, promises visibility beyond mere rankings: guest post opportunities, social media mentions and shares, referral traffic from other websites, and even print and TV opportunities in your community.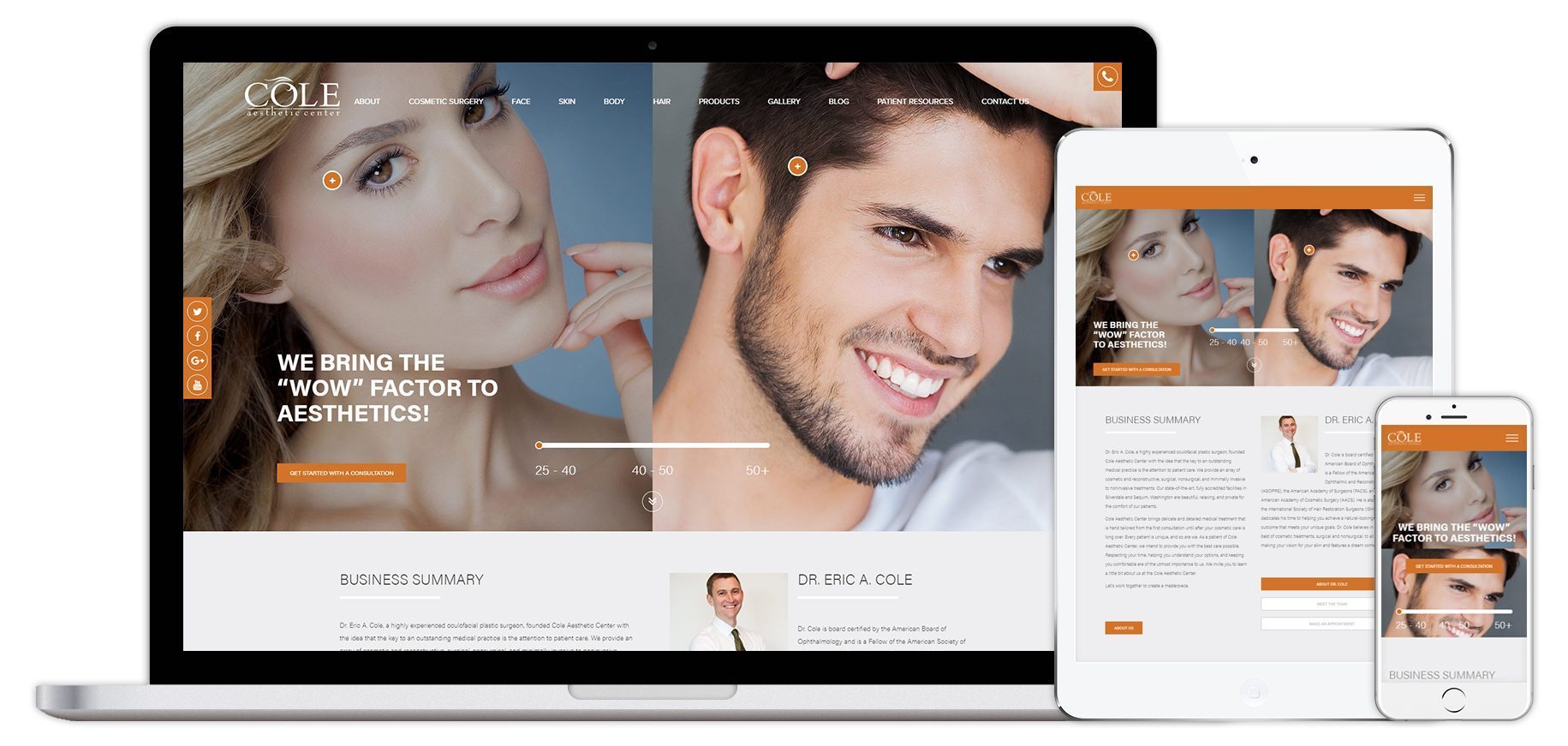 More than a five star reputation
How will you stand out amongst the dozen other 4.8 star-rated doctors in your city that your patients find through search? By the experience you offer after the click- which is why good SEO prioritizes value and patient needs, not algorithms and search bots.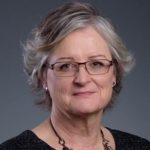 "The staff at Incredible immediately recognized our strengths and weaknesses and they helped us tell our story. Rather than focusing on one source of referrals, they helped us diversity through different traffic sources. They helped us create content to educate both our prospective and our current patients and unify our message across all our distribution channels."
Dr. Elizabeth Hall Findlay
Plastic Surgeon, Banff Plastic Surgery
Discover new patients, discovering you
93% start with search~ inFORZA.com
86% of people search for a local business weekly; 58% search daily~ Search Engine Land
51% of all website traffic on average comes from search engines~ Business2Community
76% of local searches result in a phone call to a business~ Hubspot
Patient-obsessed SEO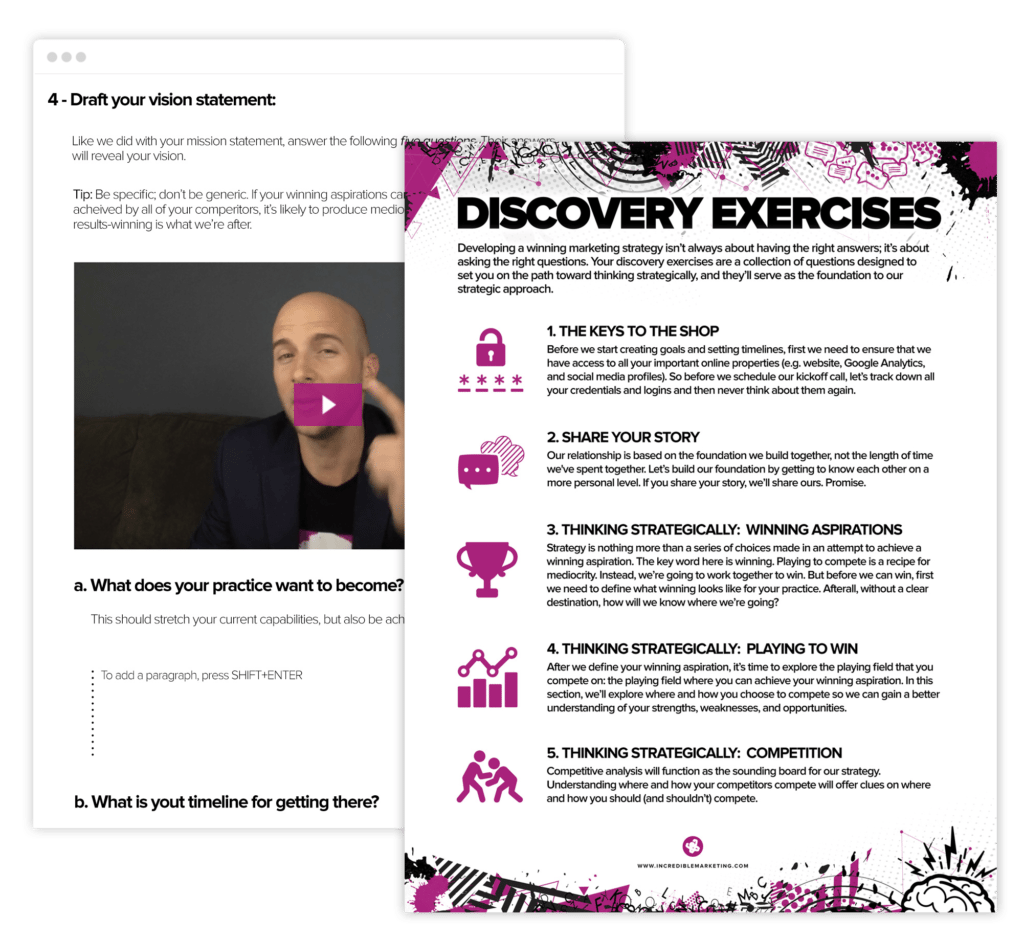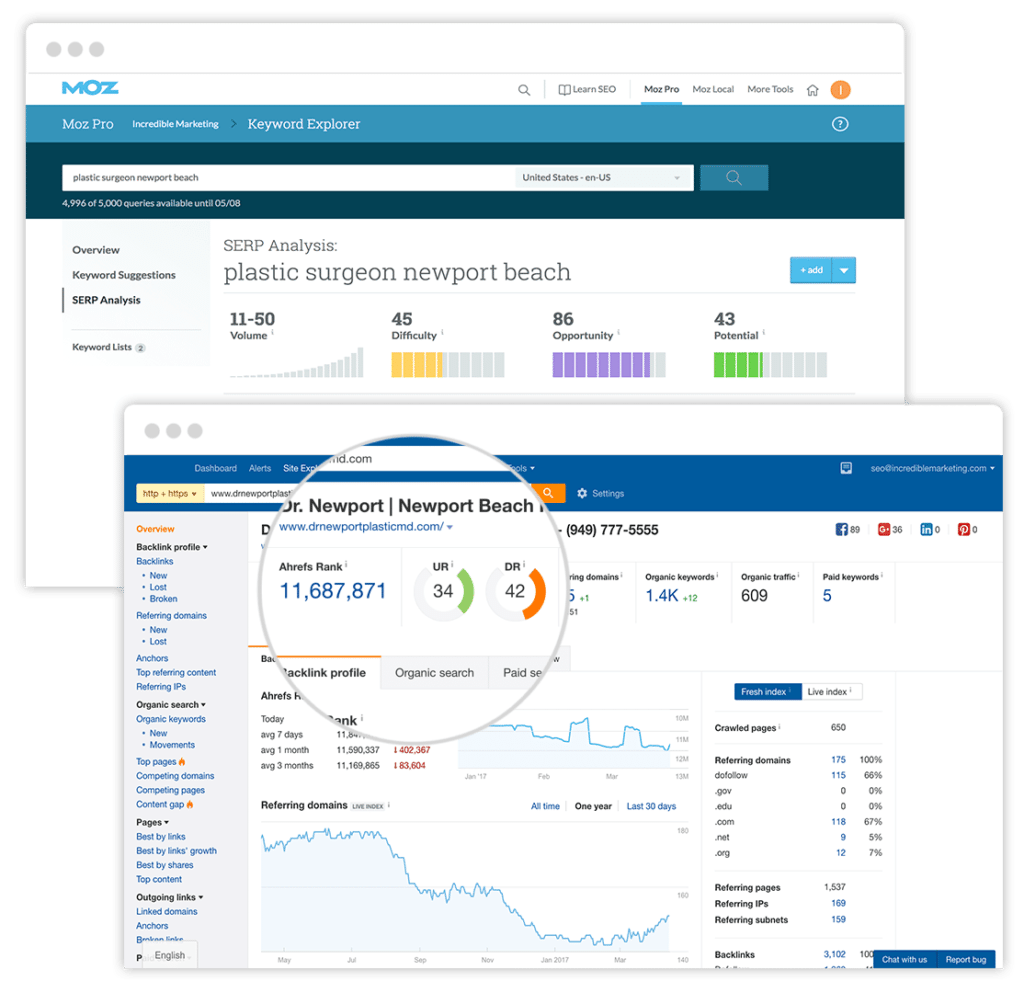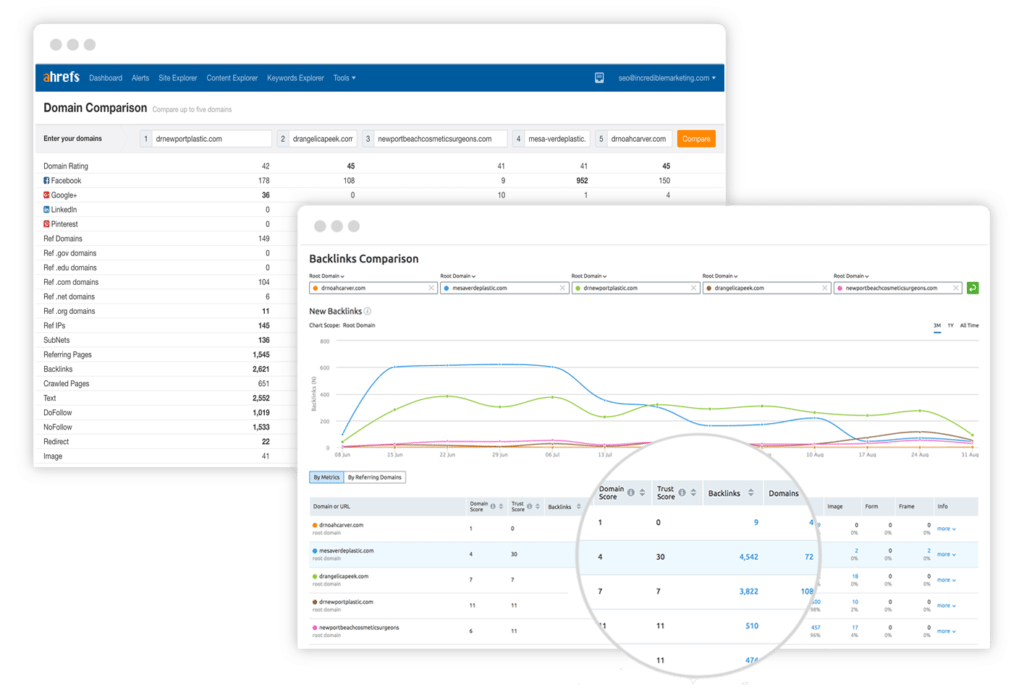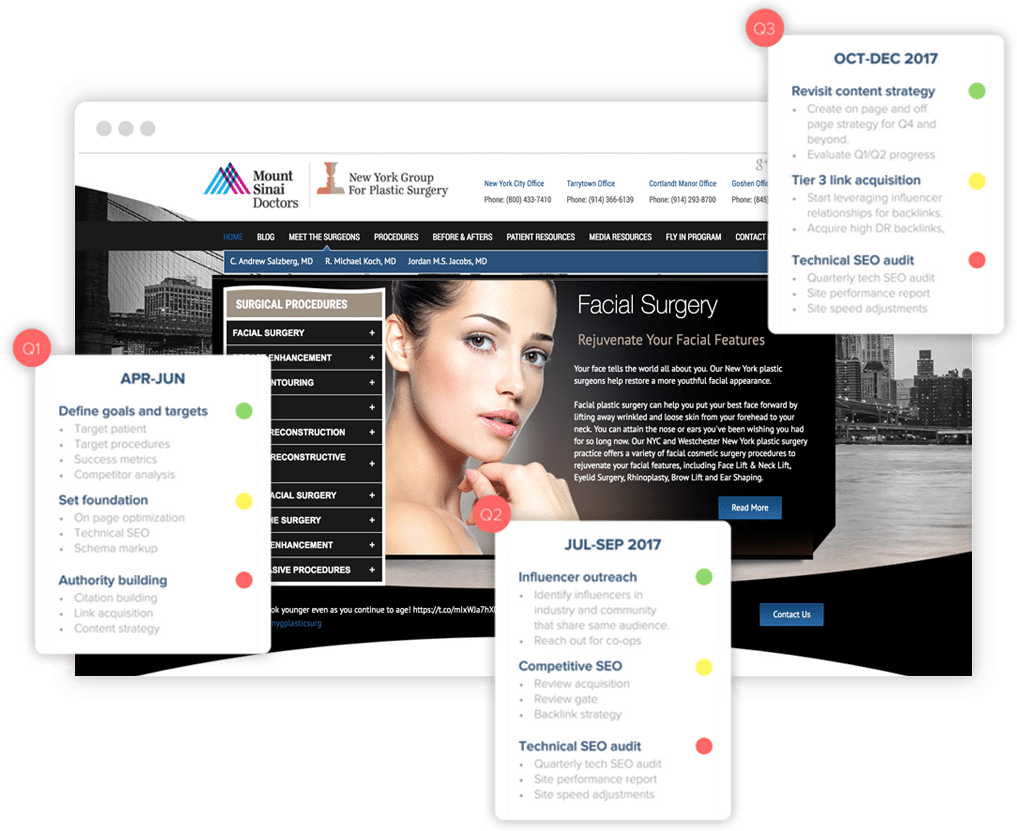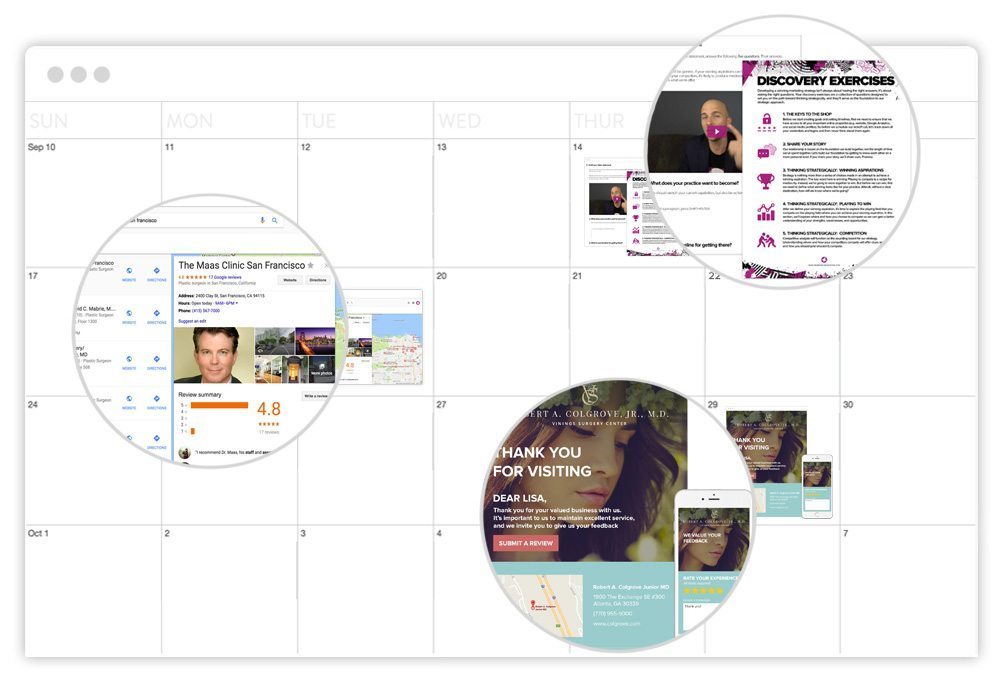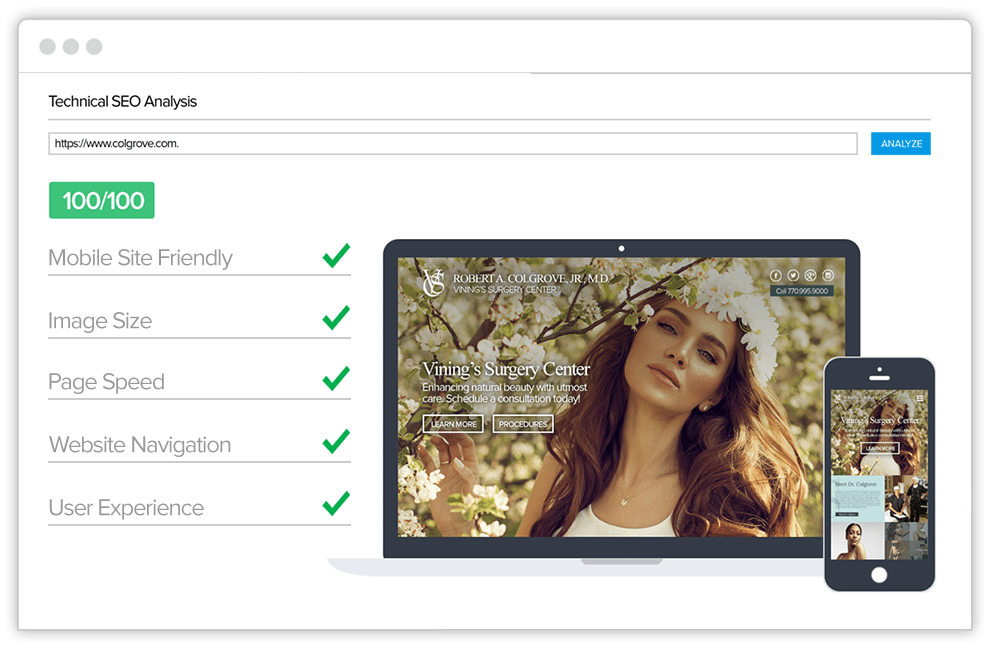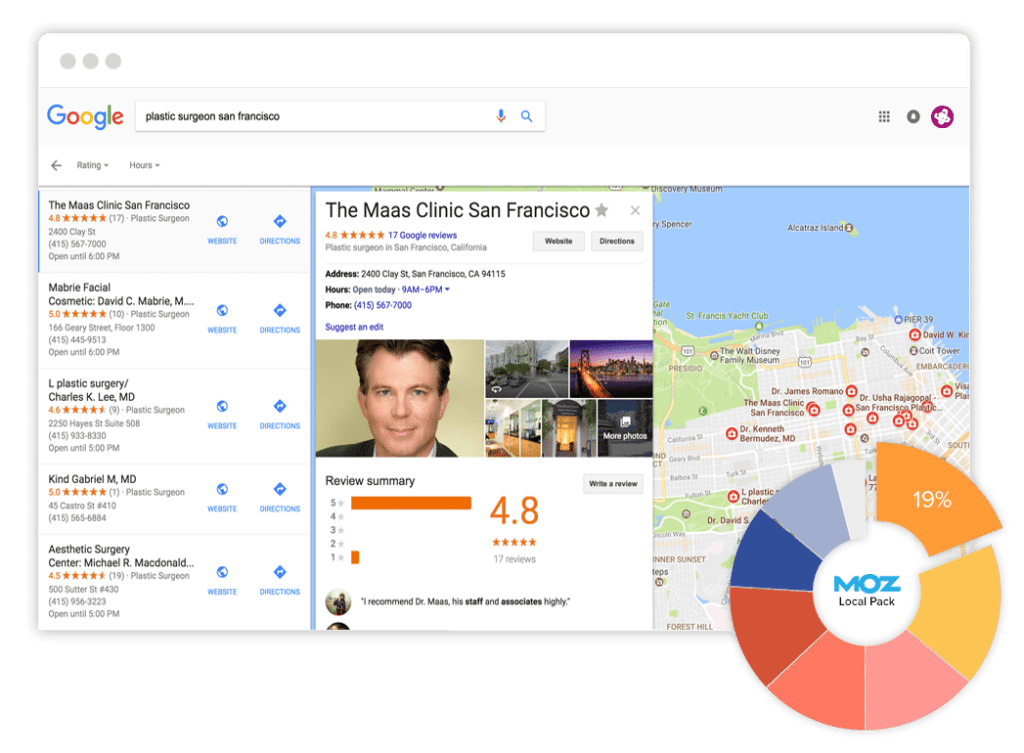 Google My Business (GMB) signals ranked first on the list of Moz' most important local pack ranking factors.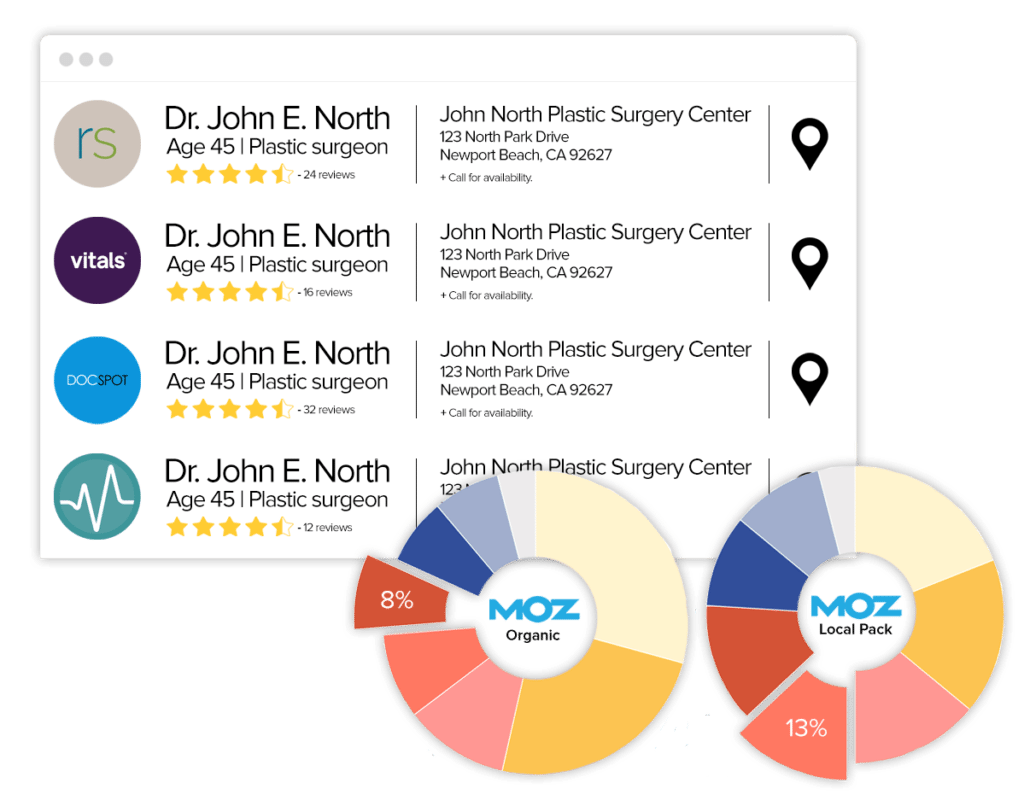 Quality and consistency of business listings (citations) placed fourth on Moz' list of local ranking factors and fifth on their list of organic ranking factors.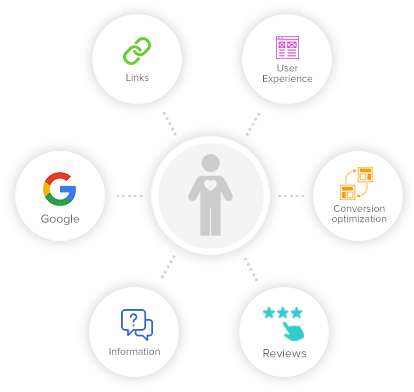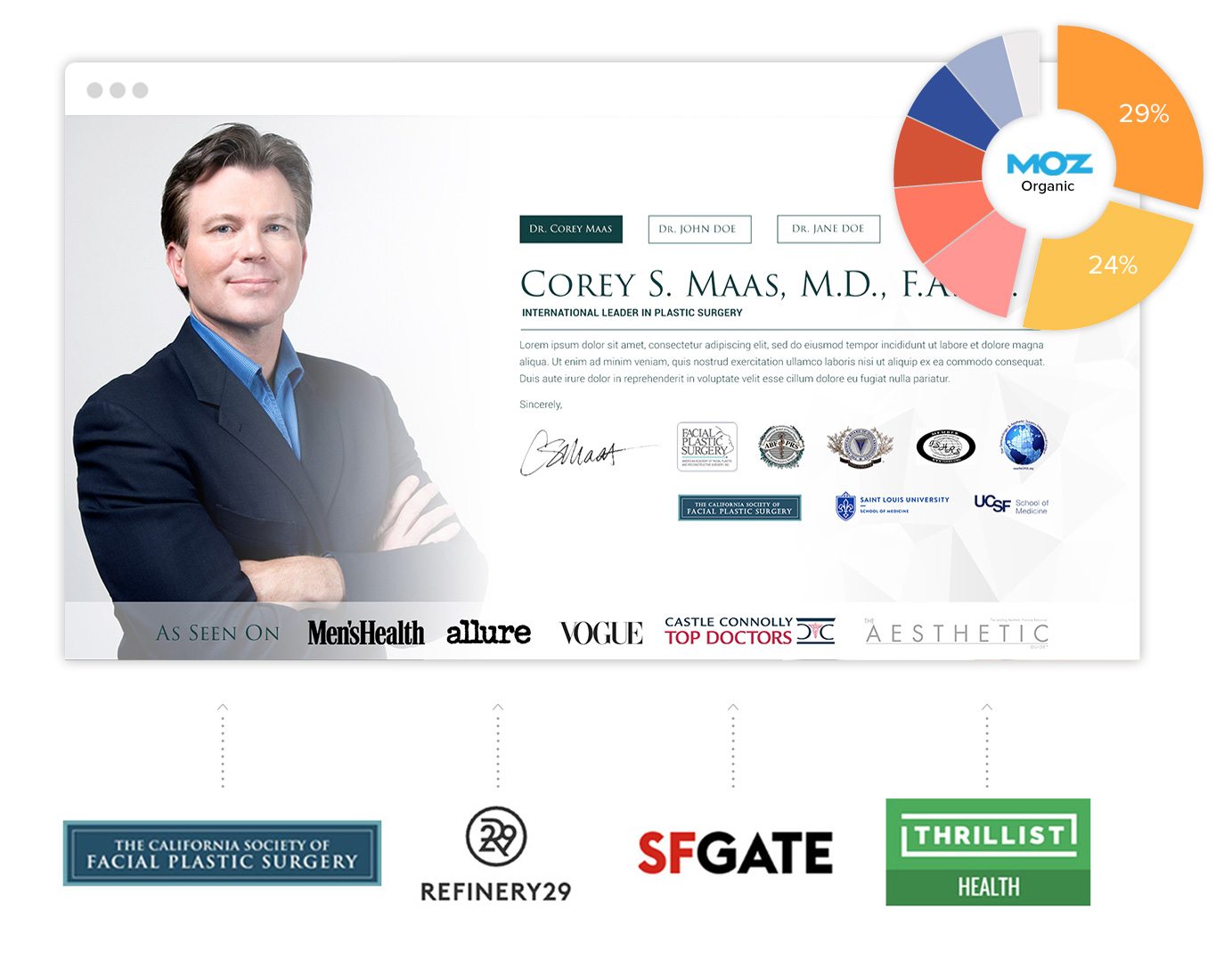 Authority signals (website authority and backlinks) represent over 50% of total organic
ranking factors according to Moz.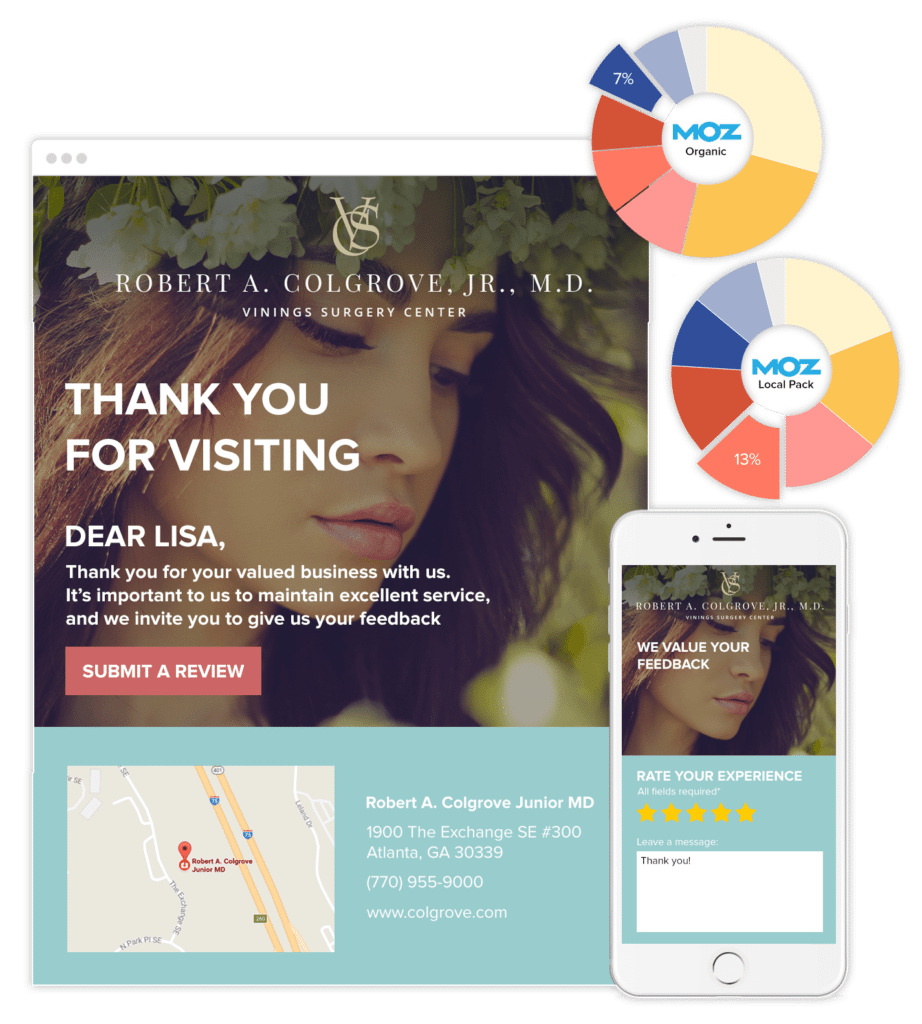 Moz ranks overall review signals fifth for local pack rankings and seventh for organic rankings.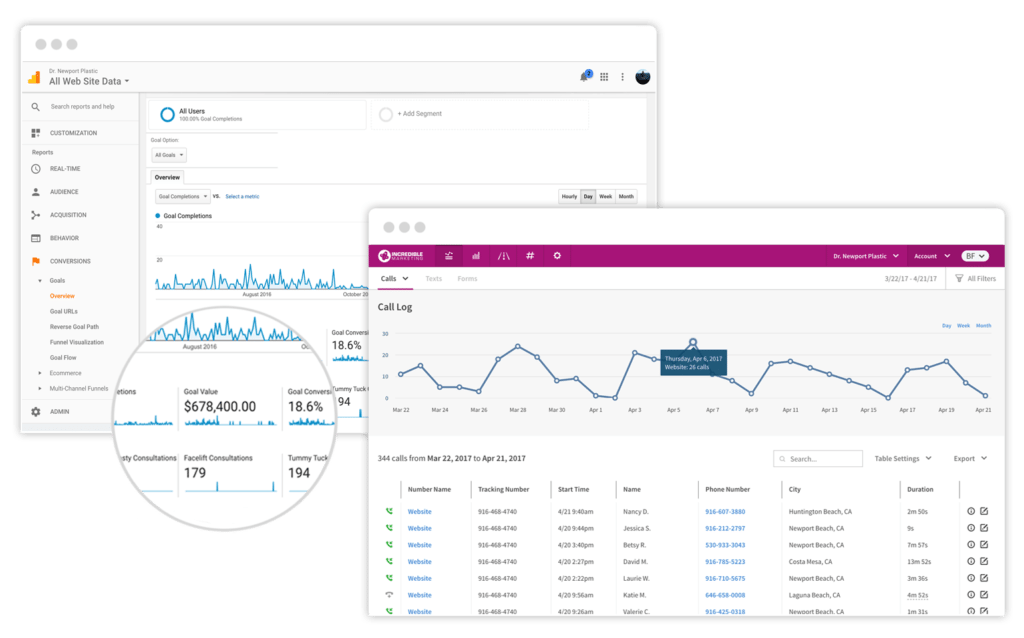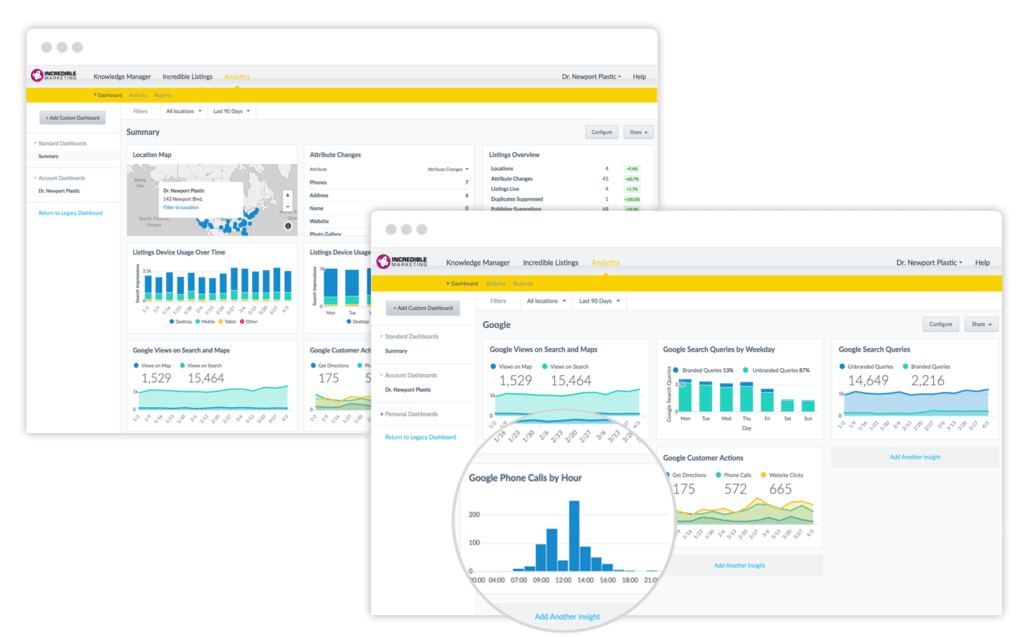 From rankings to revenue
Incredible doctors. Incredible results.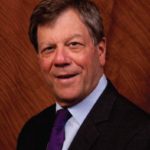 "The Incredible Marketing team has been outstanding for our Plastic Surgery group.They are knowledgeable, easy to work with, honest,straightforward and REALLY know how to increase business. I can say there has been no other marketing group who has ever done as much in a short time for us!"
Dr. Andrew Salzberg
Plastic Surgeon, New York Group for Plastic Surgery
View Case Study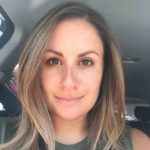 "Incredible marketing are incredible! We have only used them for a short time but could not be happier. They have turned our SEO around so quickly and have really helped us with our websites and social media. The whole team are more than capable and so efficient. I could not recommend them highly enough. Thank you Sam, Ebony, Sean and the team."
Georgie Ryan
Ritz Plastic Surgery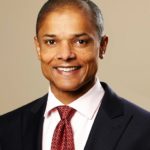 "I am an extremely satisfied client of Incredible Marketing. They manage my primary website and social media efforts… My site metrics increased significantly under their management. My FB page has been remarkably successful and we now have almost 700 likes. I would unequivocally recommend Incredible Marketing for any website build and for all of your SEO and social media needs. Great work IM!"
Dr. Kahlil Andrews
Plastic Surgeon, PCI Plastic Surgery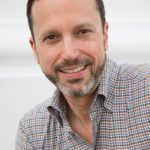 "Incredible Marketing helped me through a difficult conundrum with some complexities in my social media situation- they straightened it out in very short order without difficulty and did so in the face of other companies having thrown up their hands at the situation."
Dr. Adam Lowenstein
Plastic Surgeon, Montecito Plastic Surgery
View Case Study
Frequently Asked Questions
WHY SHOULD I CHOOSE LOCAL SEO?

More than 77% of patients look for doctors on search engines. Being accessible to your patients when they're looking for you allows you to drive prospects to your website that you know, without a doubt, intend on making a purchase.

Depending on your location and desired growth, our SEO monthly retainers will vary from $1,500-$3,500/month (about 20-40% of the cost it would require to get the job done in house).

DO I HAVE TO SIGN A CONTRACT?

Yes, but our contracts don't include terms (e.g. six months or 12 months). We'll absorb the risk and earn your business each month- you can cancel anytime with a 60-day notice.

HOW DO YOU MEASURE SEO SUCCESS?

We use later-stage metrics to determine the efficacy of your SEO program (leads, consultations, and revenue). Because rankings and traffic don't always mean more patients.

HOW LONG WILL IT TAKE TO SEE RESULTS?

SEO can take 6-12 months to have an impact on your bottom line since changes made today might not change search results until months later. If you need business yesterday, we recommend leveraging your existing patient base first. SEO is a long-term strategy.

WHAT CAN I EXPECT IN MY FIRST THREE MONTHS?

For the first three months of our relationship, we'll follow a weekly expectation timeline as we build the foundation to your SEO program. No surprises. But the majority of our time will be spent on the first three phases of the approach section above
Resource Guide
How to Choose an SEO Agency for Your Practice
Free tips, tools, and questionnaires for evaluating your next SEO agency. 100% unbiased goodness, because there's a chance we're not a good fit either.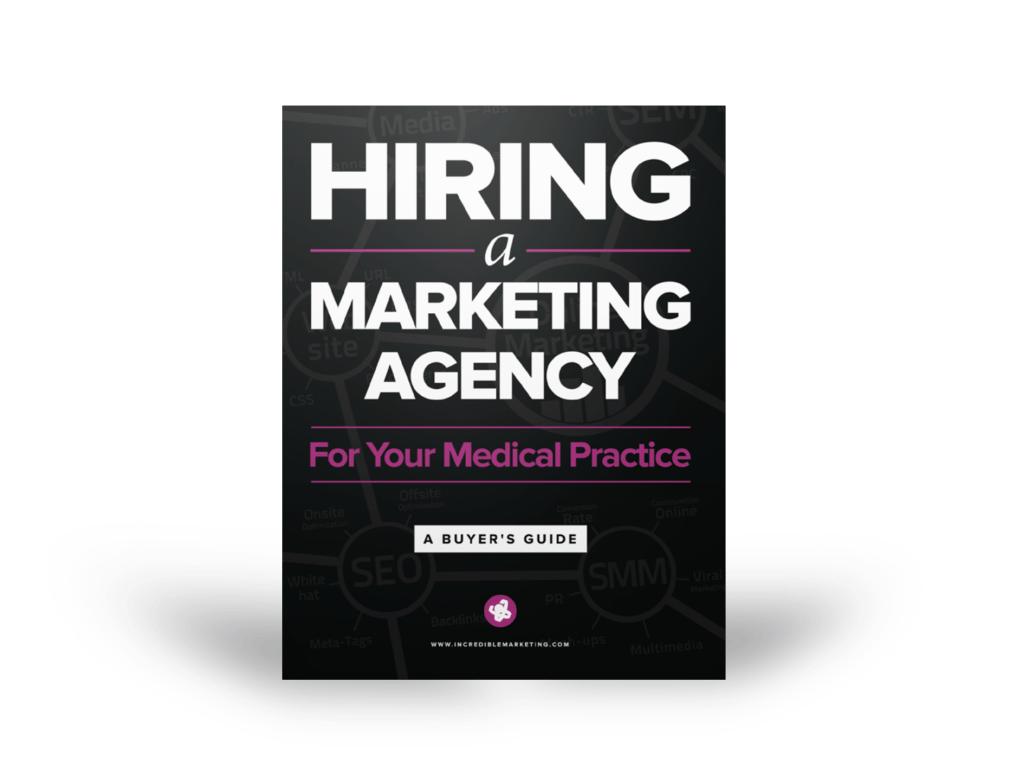 Turn rankings into revenue with patient-obsessed SEO
Because last time we checked, Google doesn't fill out consultation forms.