Websites
Transform your brochure website into an infrastructure for new business.
Website Design & Development
Your website is the cornerstone to your online presence: it builds credibility, establishes trust, and guides your visitors along their journey to becoming patients. But that's just the beginning…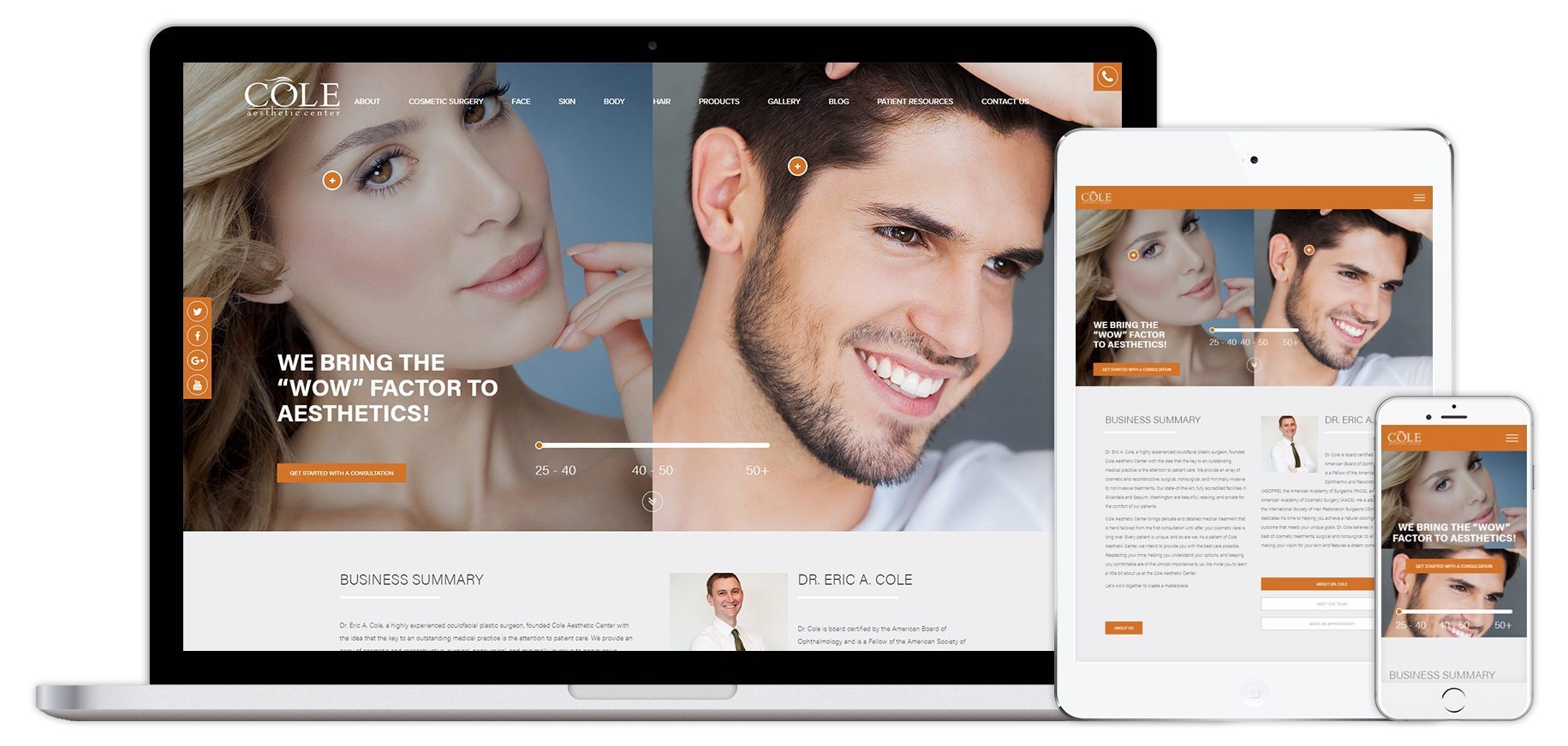 An infrastructure for new business
97% of your website visitors aren't ready to buy. So practices that consistently capture more leads than their competitors do so by creating a system within their websites– an infrastructure– for converting casual visitors to consultations, even when they sleep.>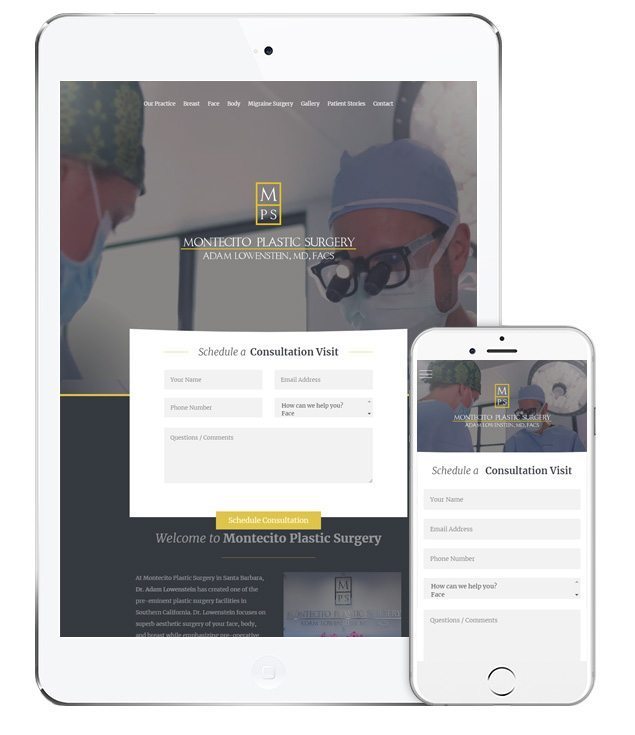 Your message, in the palm of your patient's hand
Mobile internet usage now exceeds desktop usage, which means that a mobile-friendly website built for a mobile-first world nestles your message in the palm of your patient's hand, everywhere she goes. You're either a thumb swipe away or irrelevant.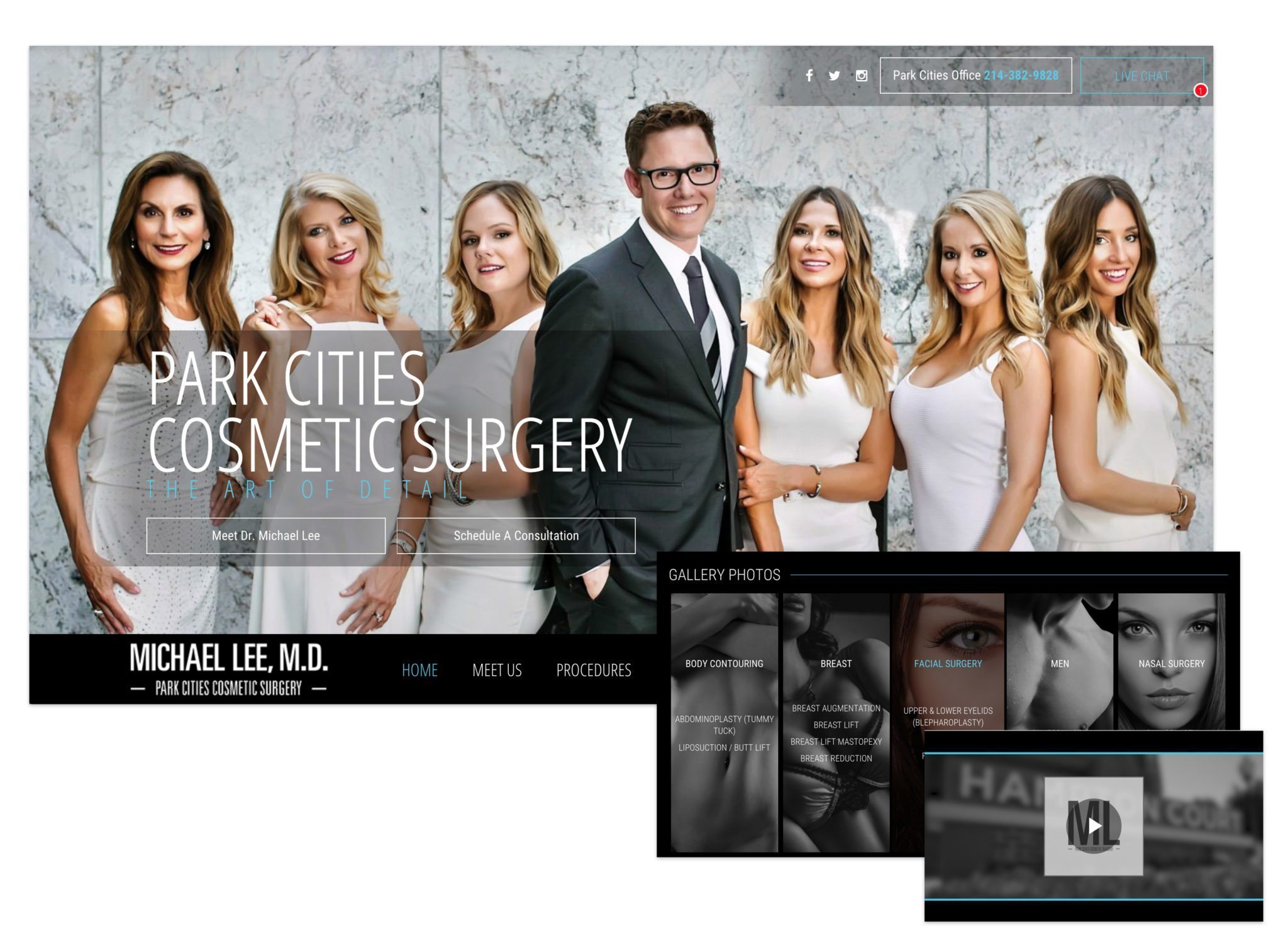 Answers for those who won't ask
Patients now prefer to complete most of their decision-making process without ever calling your practice. A good website acts like sticky paper while your patients hide behind the anonymity of the internet by keeping them within your ecosystem until they're ready to buy.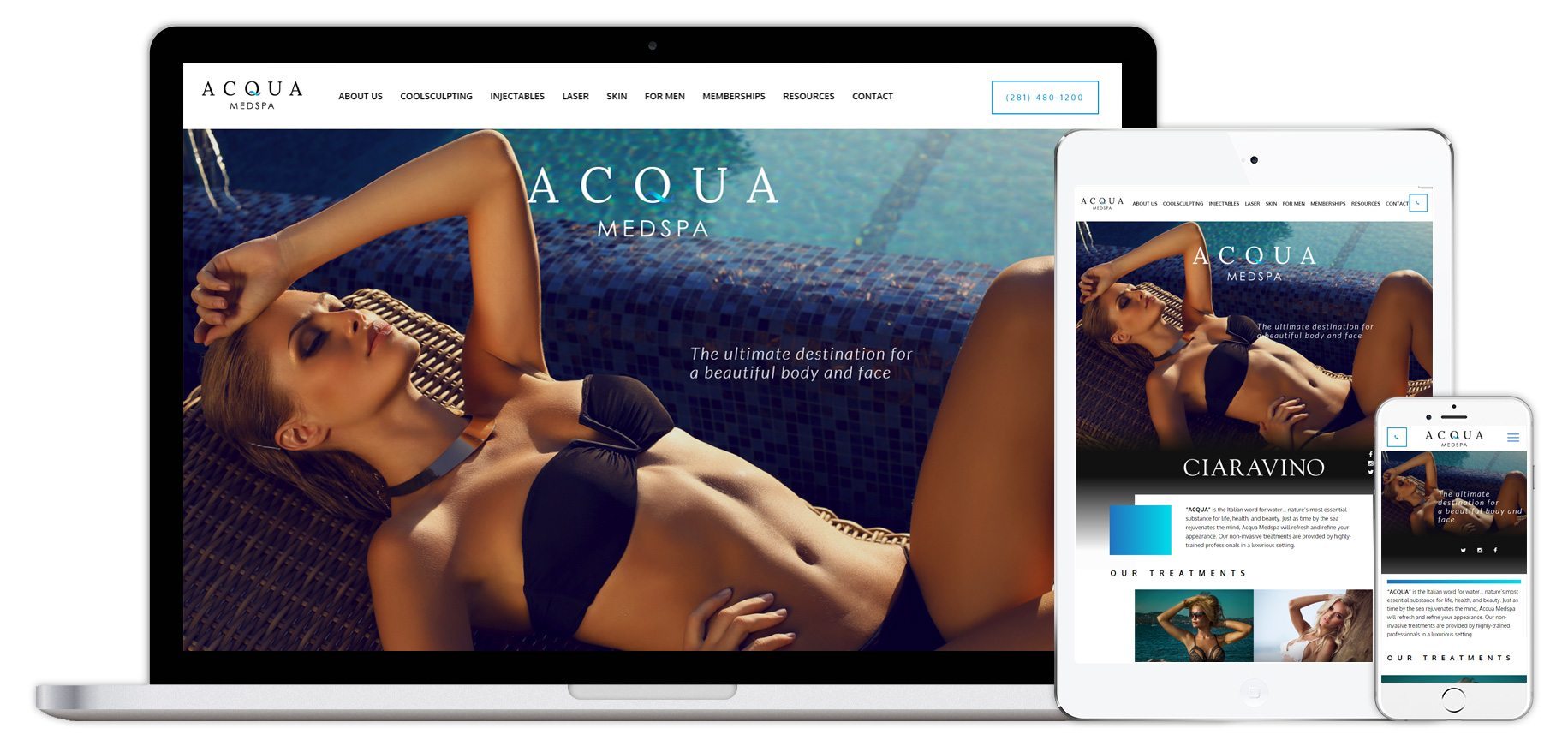 The north star of your business
Your website is more than a foundation for commerce: it's the anchor of your brand identity, a resource for prospective patients, and a home for thoughts, ideas, and inspiration. Above all, it's the north star of your business, the destination for every patient at some point in their journey.
"Starting a new business, I was overwhelmed by the many aspects of marketing (website, social media, brand/logo design) in the cosmetic medicine space. Incredible Marketing was a godsend! I was allocated an awesome team who were easy to communicate with (I am based in Aus), took the time to identify my specific needs and style, and were very detailed and proactive in their approach to my website. They've taken away a major stress, and I can't recommend them enough! Thank you Incredible Marketing!"
Dr. Parvin Khinda
Cosmetic dermatologist, Kaya Cosmetics
The cornerstone to your online presence
38% of people will stop engaging with a website if the content/layout is unattractive~ Adobe
80% of people will stop engaging with content that doesn't display well on their device~ Adobe
40% of website users abandon a website that takes more than 3 seconds to load~ KissMetrics
75% of people will judge the credibility of your business based on your website alone~ Stanford University
A system for new business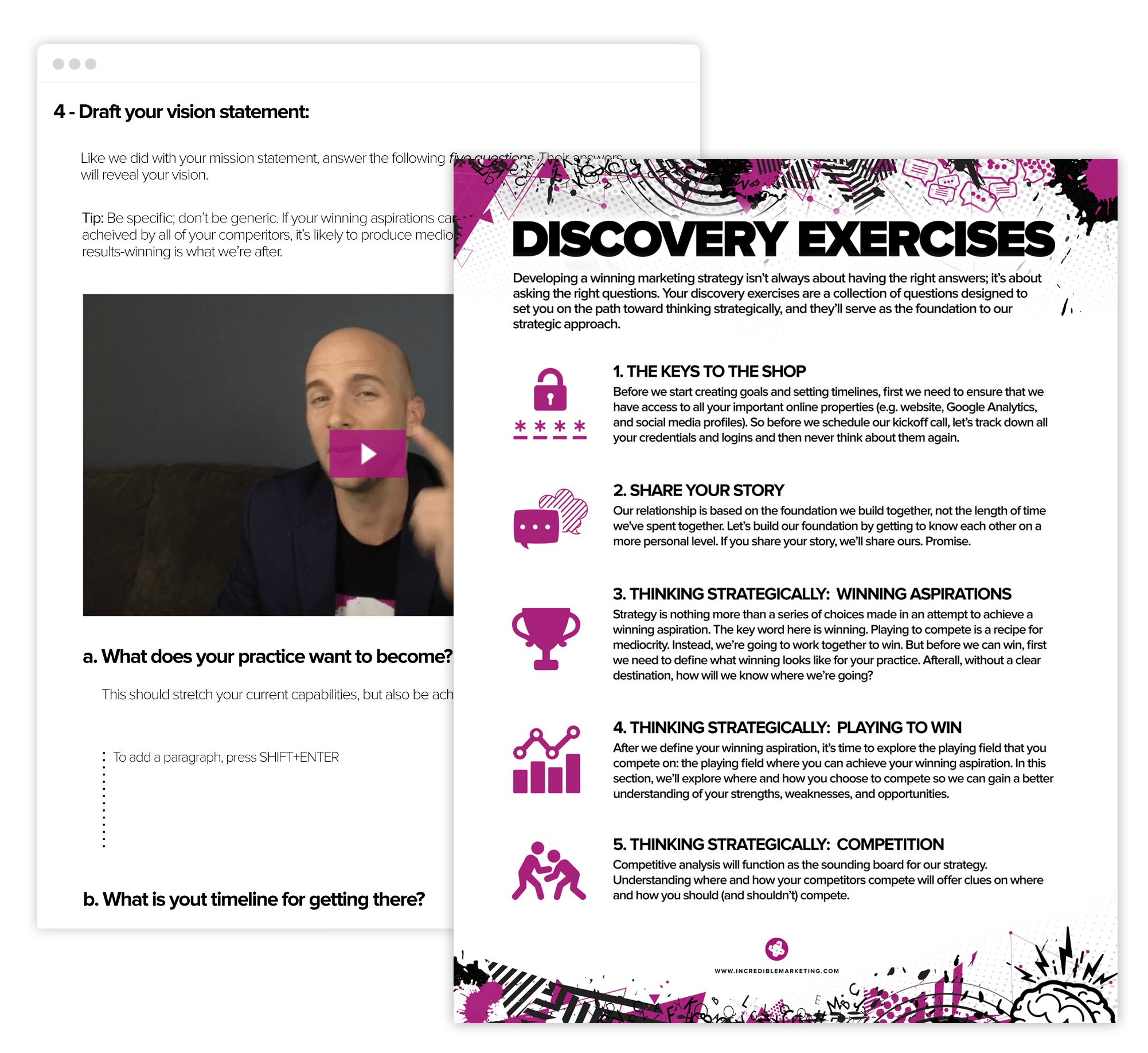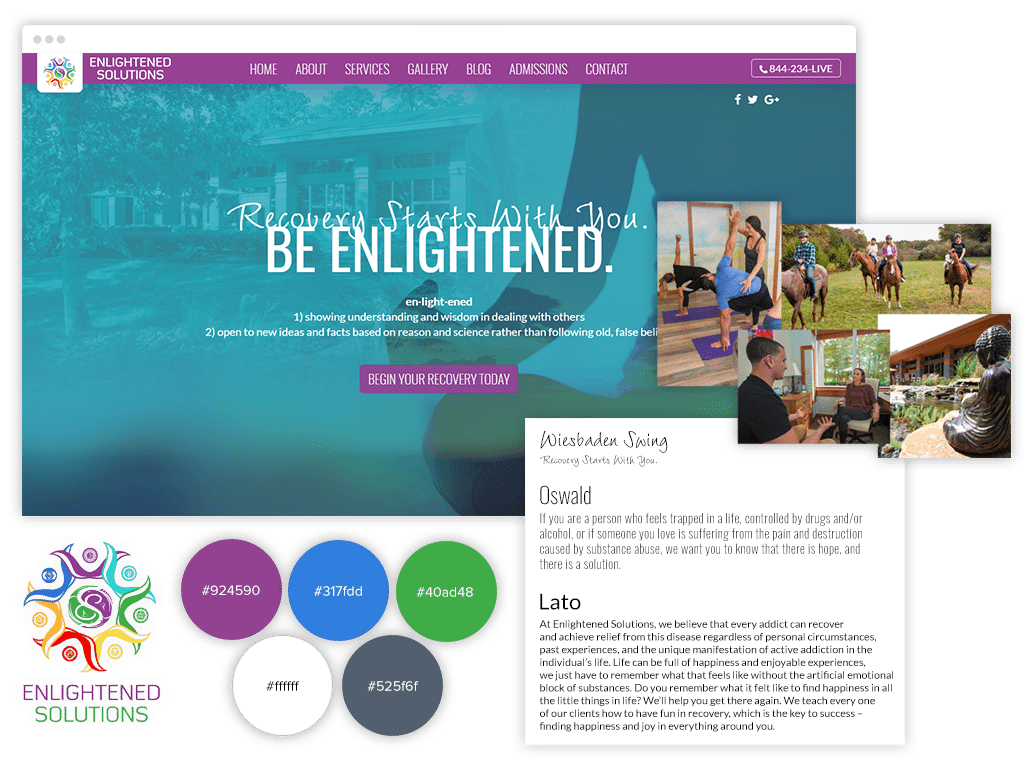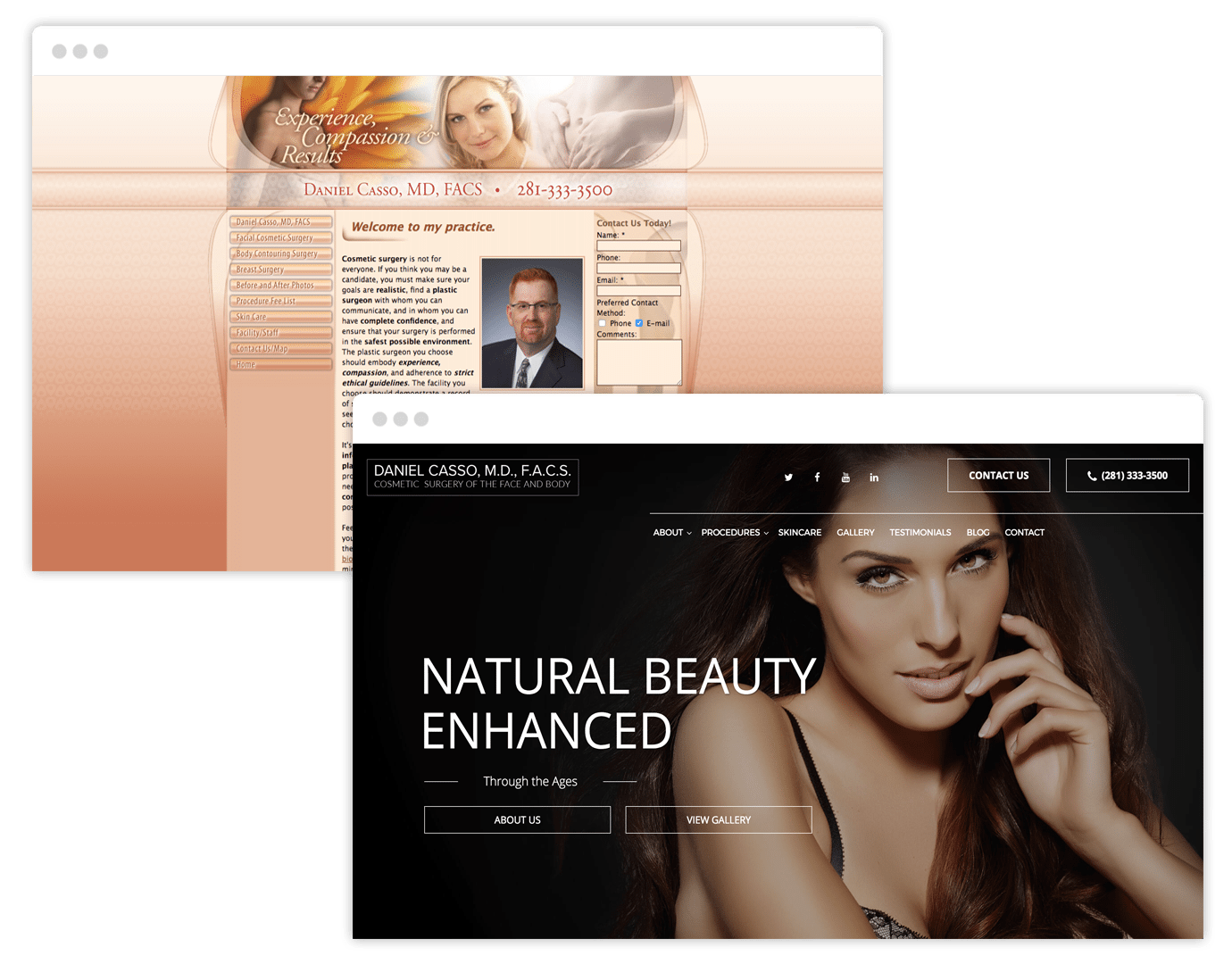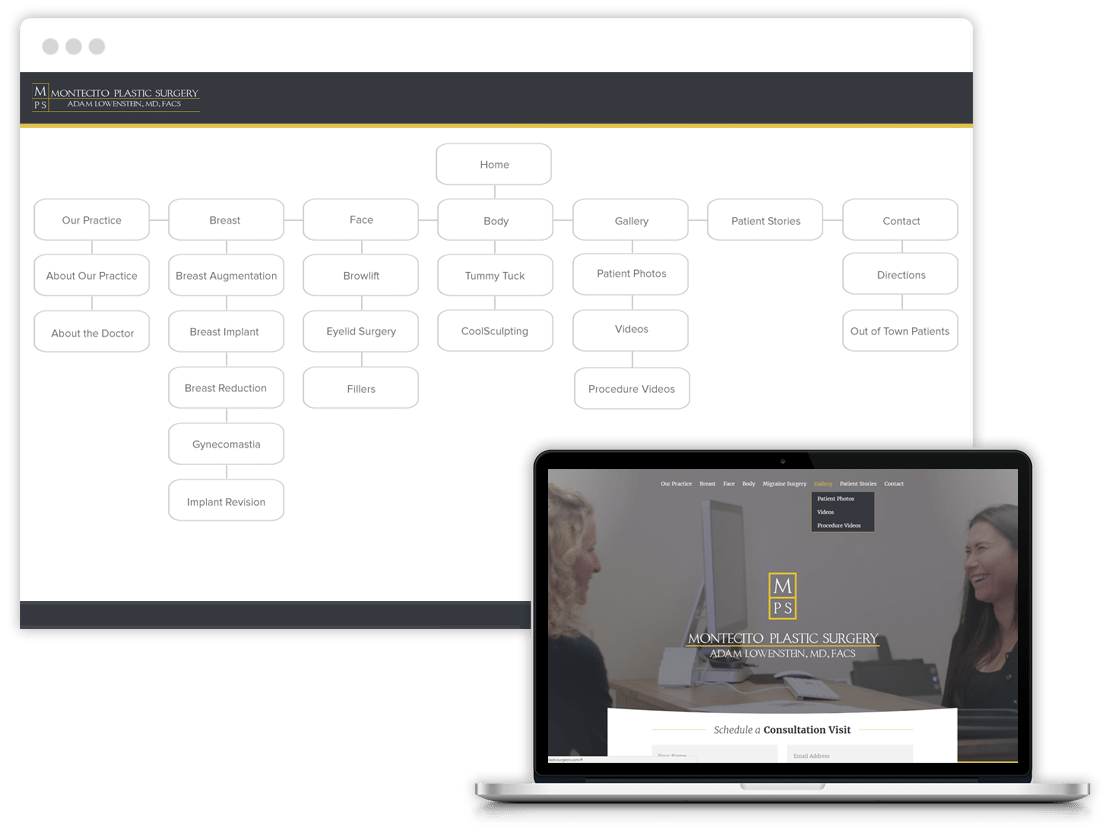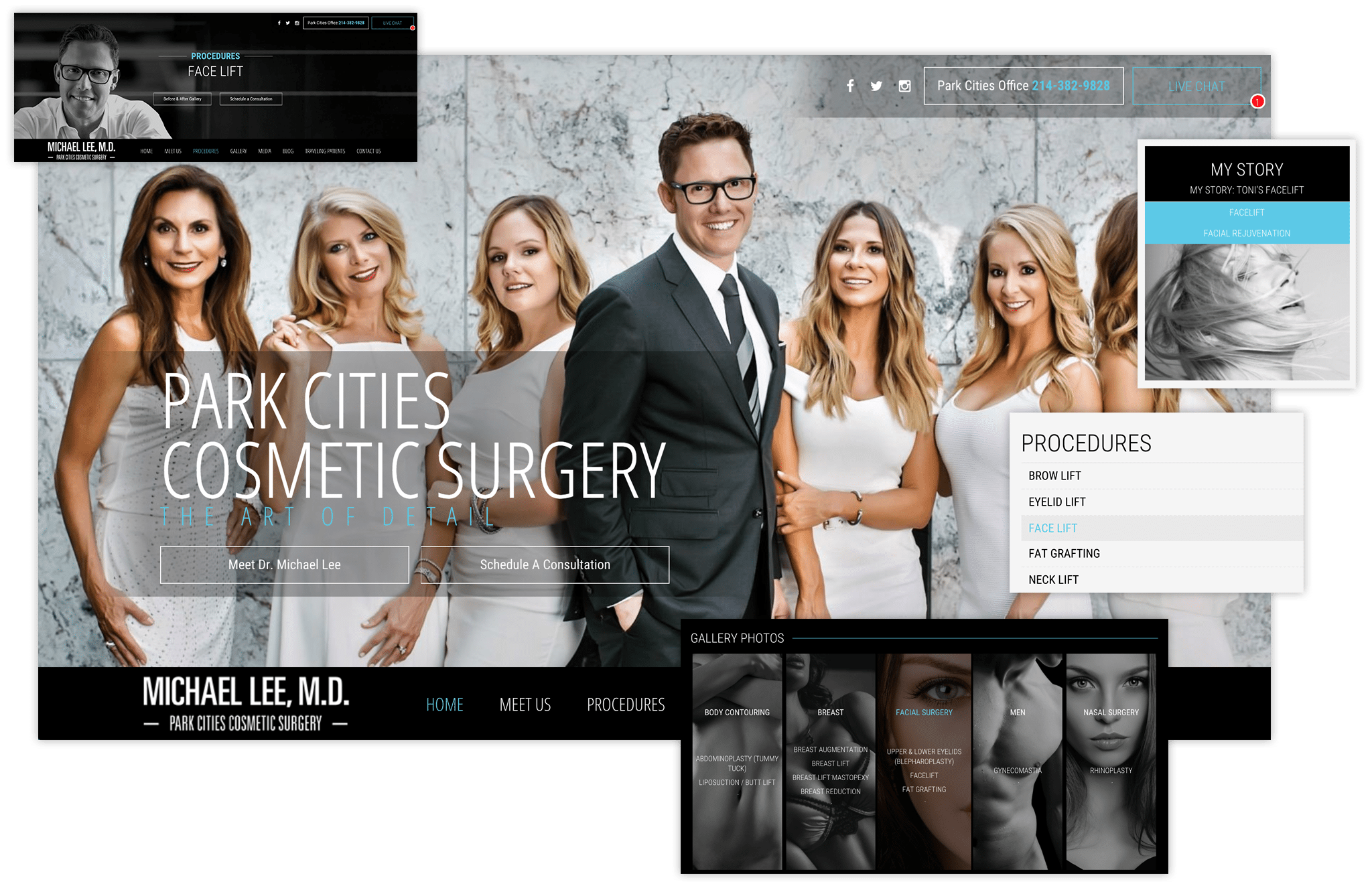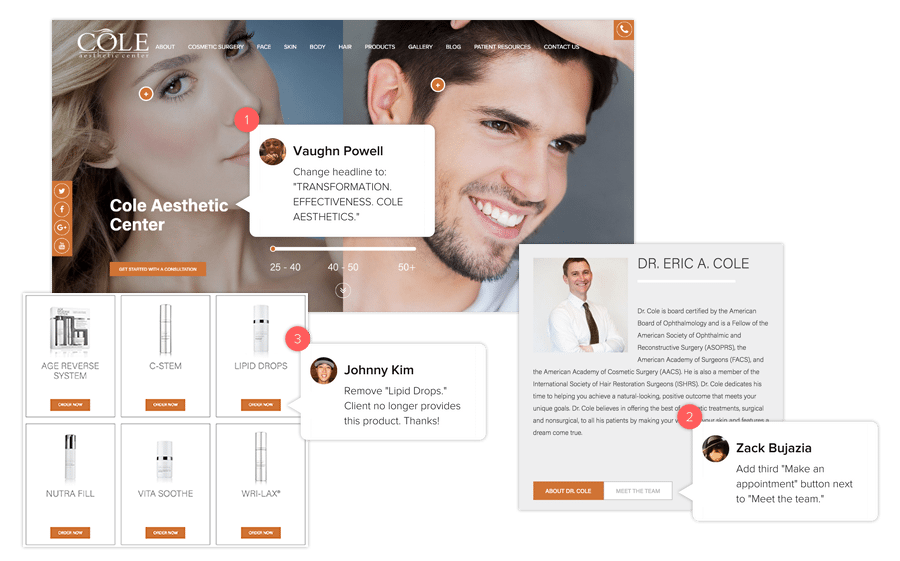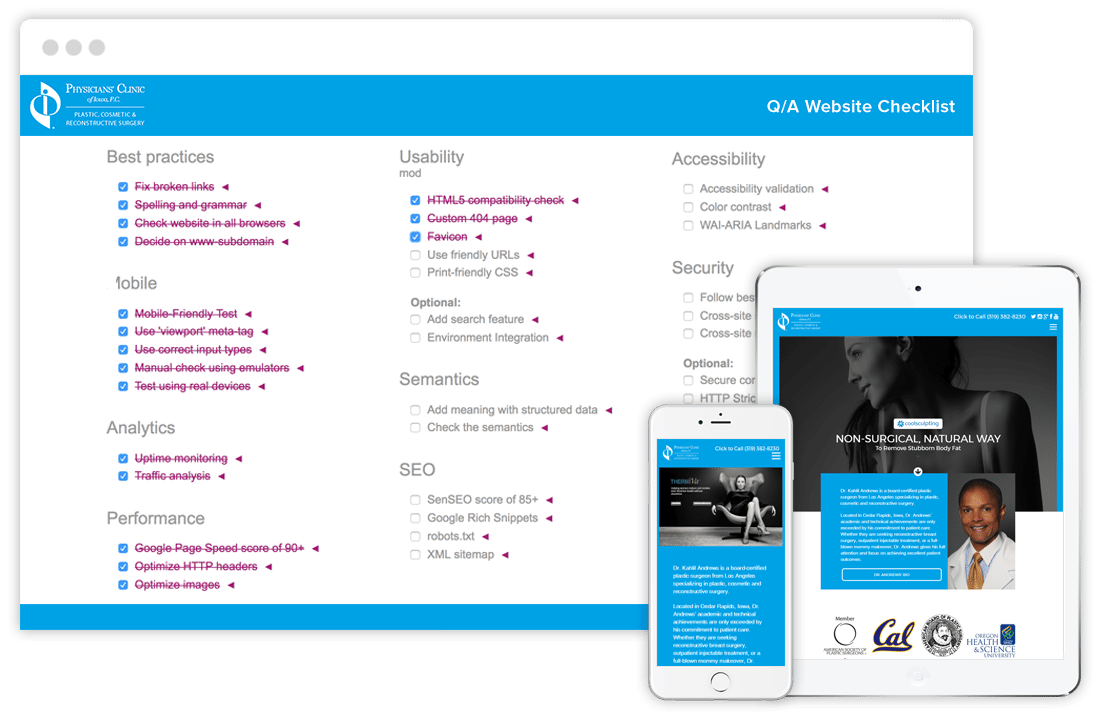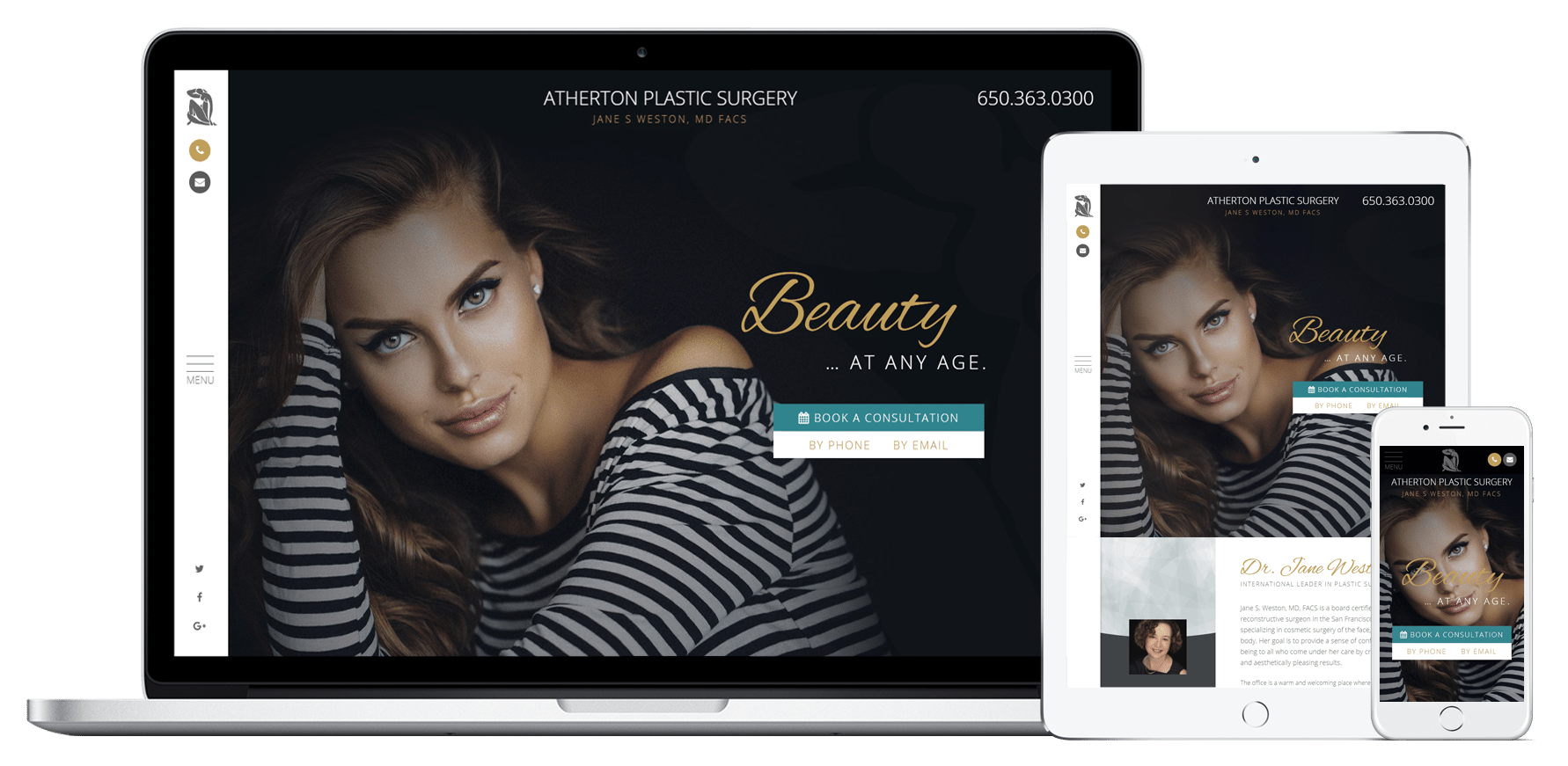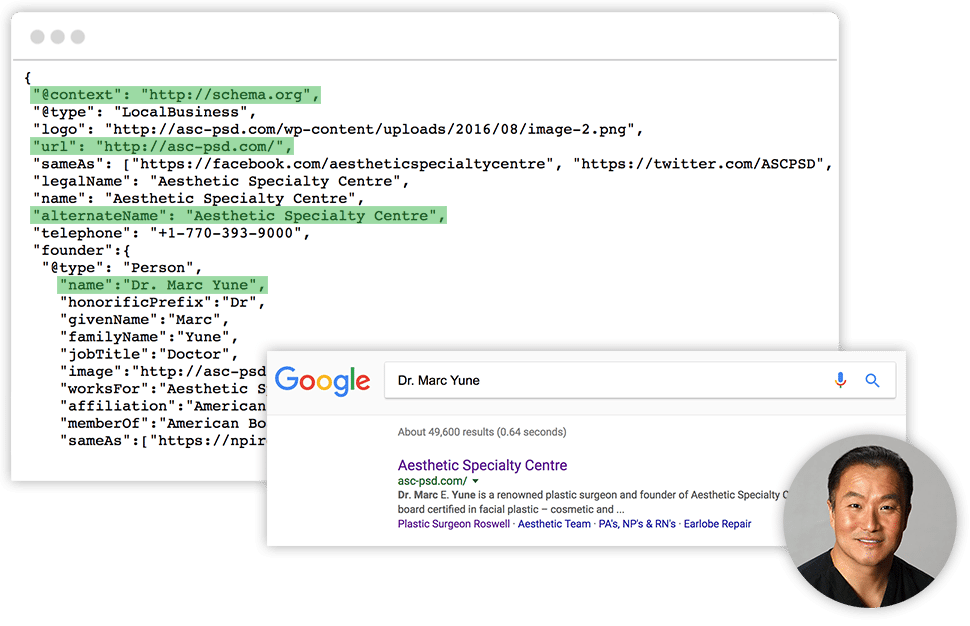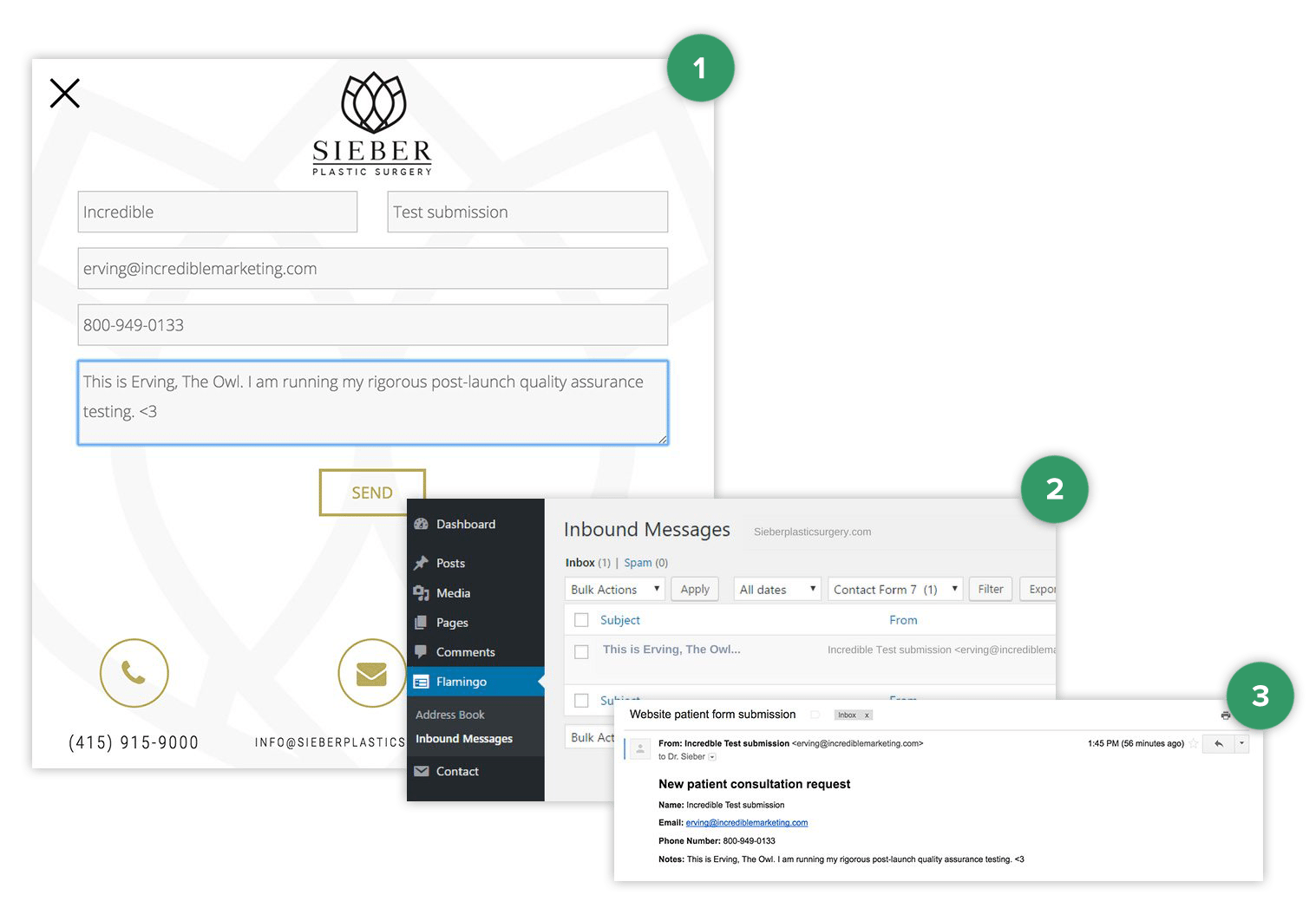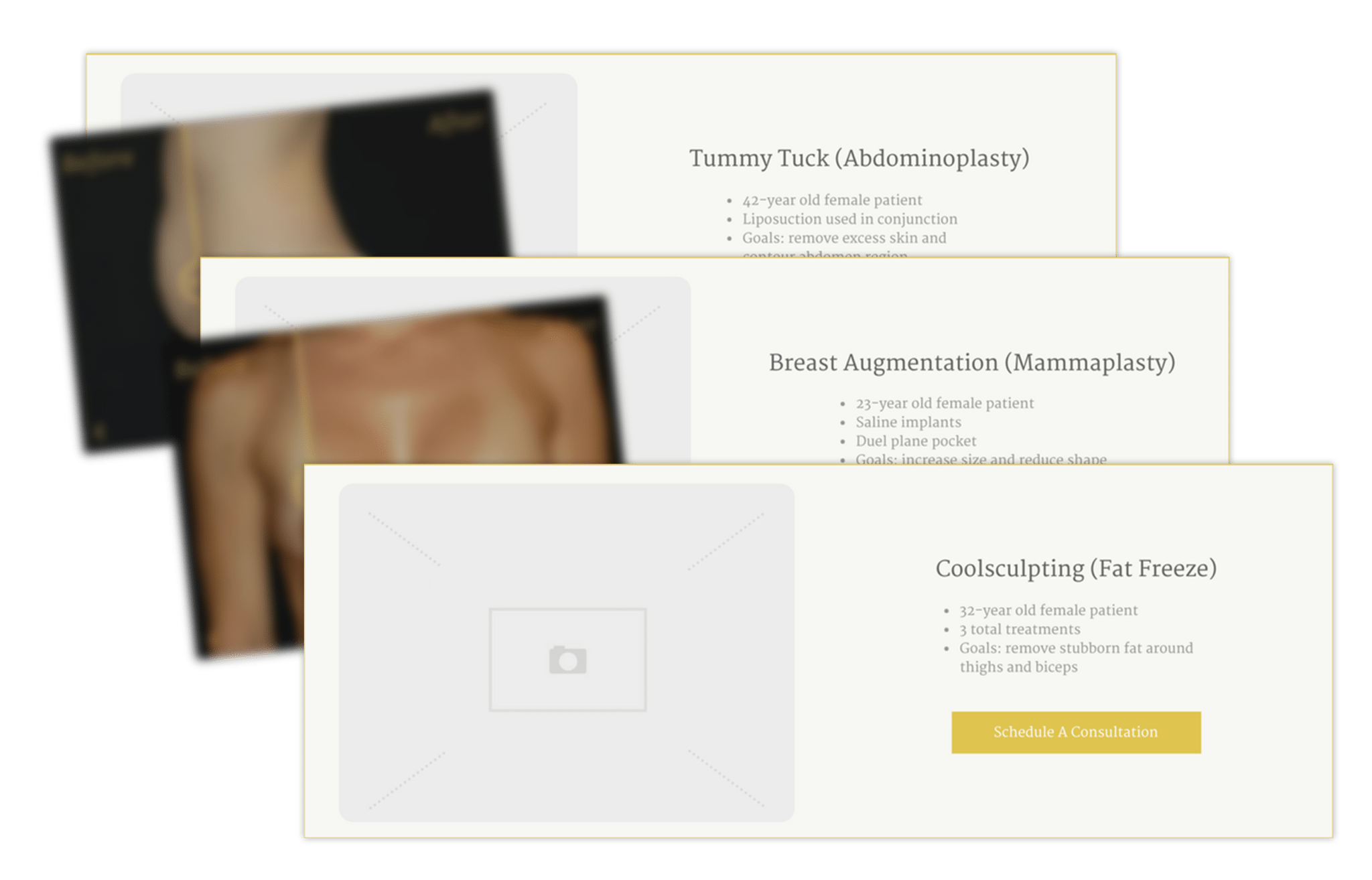 More than a brochure
Incredible doctors. Incredible results.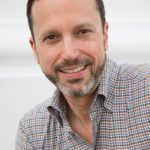 "Now that I have been using Incredible Marketing for some time, I'm even more impressed. Their social media and email campaigns are advanced and very well received, and the work they've done on my websites in both content and strategy have been exceptional. I generally feel more comfortable about the things I used to worry about, knowing that Incredible has me covered and taken care of. "
Dr. Adam Lowenstein
Plastic Surgeon, Montecito Plastic Surgery
View Case Study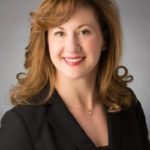 "The team at Incredible Marketing really listens to your business needs and concerns. Recently, Tim Jacobs went above and beyond during a holiday weekend. He noticed our website had gone offline. He immediately notified us and helped every step of the way until we were back in business. So appreciative of his commitment to get us back on track outside of normal business hours. "
Nicole Downey
Practice Manager, Cole Aesthetic Center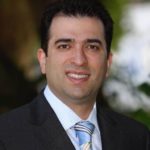 "We'd like to start off by saying, Thank you to Ebony, Luke and team Footloose from Incredible Marketing. They are such great people and easy to work with :) They constantly come up with fresh new content ideas for our blogs, social media, and website. Incredible Marketing has really gone over and above. We are very pleased with the service provided by this company. "
Dr. David Mashhadian
Plastic Surgeon, Rodeo Surgical Arts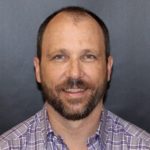 "When we started with Incredible Marketing, a good website and SEO was all that was needed. Overtime we have grown and evolved, as had digital marketing. We now rely on Incredibles expertise, allowing us to attract new patients through multiple digital strategies, including search, social and referral. They remain the key to our marketing and growth."
Dr. Jeff Burchill
Founder, Dermacare Skin Care Clinics
View Case Study
Frequently Asked Questions
WHY DO I NEED A NEW WEBSITE?

Gone are the days when a beautiful website could differentiate your practice from the competition. Today, everyone has a beautiful website. But not everyone has the substance inside that website to meet the expectations of their patients, like information, emotion, visuals, and experience.

WHAT CMS DO YOU BUILD YOUR WEBSITES ON?

We build all of our websites on WordPress, the same CMS as the New York Times, National Geographic, and Forbes magazine. In fact, WordPress is the most widely used CMS in the world, powering a staggering 26% of the web. It's easy to manage and update on your own, too.

HOW MUCH DO WEBSITES COST?

Websites can cost between $3,000-$12,000 depending on the overall scope of the project and whether or not you choose a theme or a custom design. It's not uncommon to find freelancers offering sites for $1,000 or less, but little, if any, thought is given to how these sites will facilitate your entire marketing program.

HOW LONG DOES IT TAKE TO LAUNCH A NEW SITE?

90 days. But this requires due diligence on the clients end, too. For example, if the client misses important deadlines for sending content to design, the launch date can get pushed back. But if both parties deliver on schedule, you'll have a brand new website in 90 days.

WILL I OWN THE SITE AFTER IT'S LIVE? OR DO I LEASE IT MONTHLY?

100% owned. We won't hold you hostage with a monthly lease for a site you already paid for (yup, it happens). Once you pay for your site, it's all yours, even if we part ways- the graphics, the content, the plugins… everything.

HOW MUCH INPUT WILL I HAVE IN DESIGN?

A lot! Every website design is a collaborative effort, and we want to ensure your new website reflects your brand identity, personality, style, and audience. So we include you on everything, from colors and fonts to function and features.
RESOURCE GUIDE
How to choose a website agency for your practice
Free tips, tools, and insights for evaluating your next social media agency. 100% unbiased goodness, because there's a chance we're not a good fit either.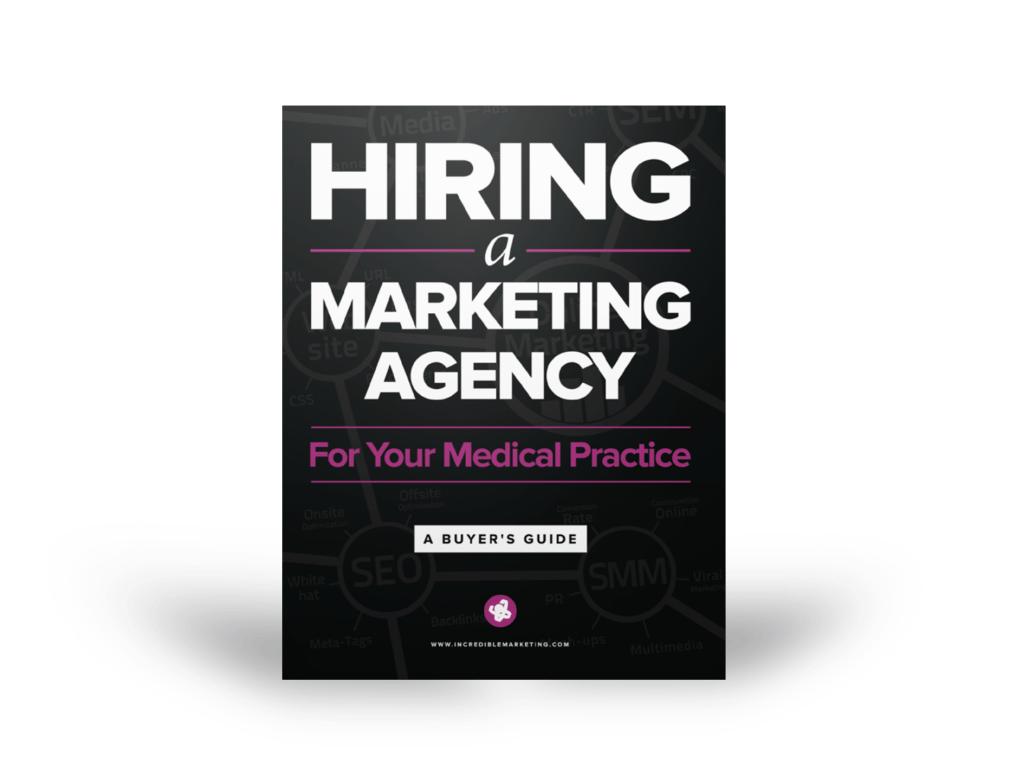 Transform your brochure website into your marketing infrastructure
Because everyone has a beautiful website, but not everyone has a system for winning new patients.