Graphic design trends aren't universal across all industries. Last week we shared 9 design trends for medical practices to adopt in 2020. Although there are some general design trends that are similar across all industries, here are some that are specific to marketing for addiction recovery centers. 
1. Muted Color Palettes
Over the past few years, we have seen the rise of bold colors in design, as brands looked to differentiate themselves from competitors. With bright blues, electric yellows, and toxic greens appearing all over the yearly graphic design trends. 
But in 2020, we are going to see designers and brands take a step back from those vivid colors towards more muted color palettes.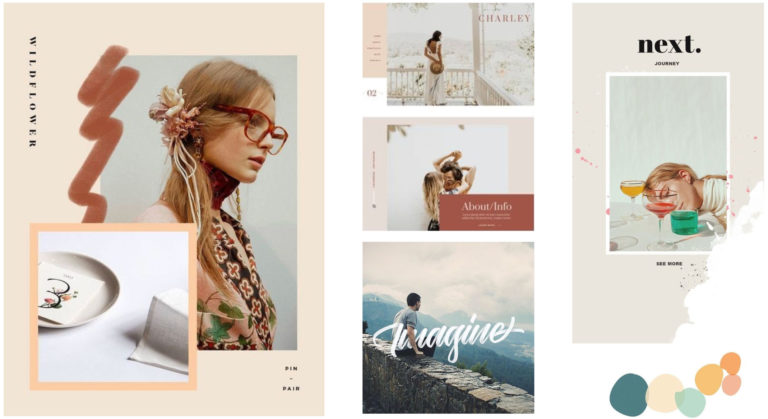 2. Minimalism
Minimalism has been on the rise for the past few years, with many tech companies using minimalism in their landing pages. But prepare to see minimalism take over social media in 2020.
You can get involved in this trend by creating clean social media graphics, and focusing on negative space in your designs.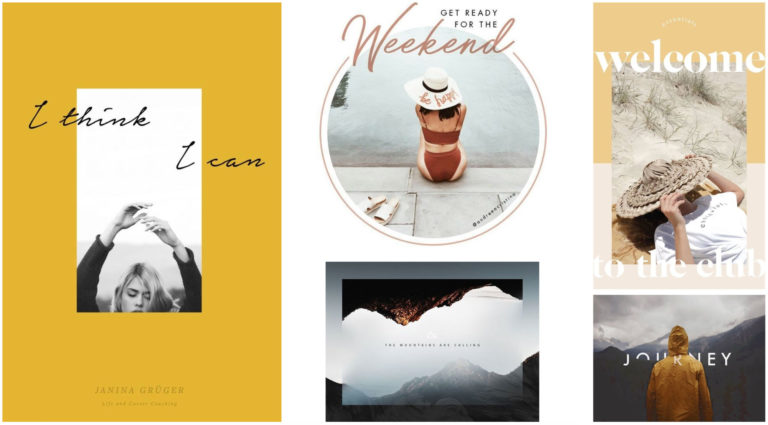 3. Genuine, Neutral Stock Photos
A few years ago, bright, bold and colorful stock images become extremely popular. Designers were cranking up the saturation or boosting colors, and the photos didn't even look real. 
But once color trends start to shift, stock photo trends are pretty quick to follow. That means in 2020, expect to see a lot more muted, genuine, and neutral stock photos being used.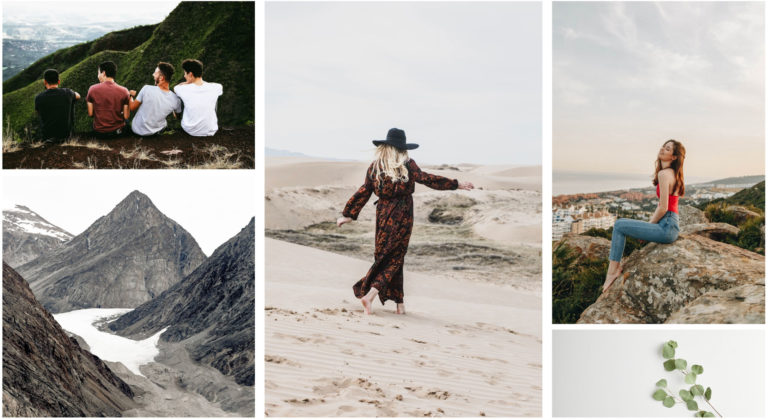 4. Big, Fancy Fonts
Another popular trend that's getting a reboot in 2020 is big fonts. Massive, chunky, blocky, and bulky, big fonts are an excellent way to grab people's attention with a strong, bold look. But while these fonts have usually been sans serif, minimalist, and ultramodern, the new looks of big text include serif fonts and even customized fonts with a bit of added flair. 
Designers are amping up their lettering with some well-placed graphical elements, subtle differentiation, and hand lettering. If you need to choose a font for your business, we've got some tips on finding a font that's both easy to read and eye-catching.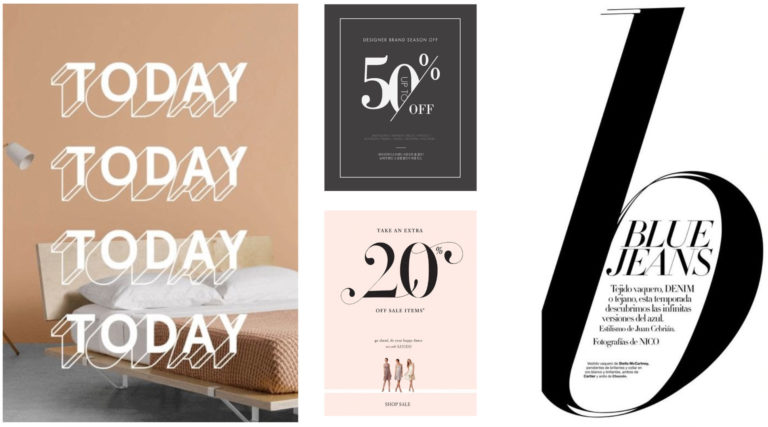 5. Simple Illustrations
In keeping with the minimalist trend is the trend towards simpler illustrations. Graphics created with clean lines and blocks of color, straightforward and uncluttered, can convey a strong feeling and a clear message. 
Void of detail and looking like they've been drawn by hand, these simple illustrations offer a more relaxed, informal style that can help engage the viewer and inspire them to take action.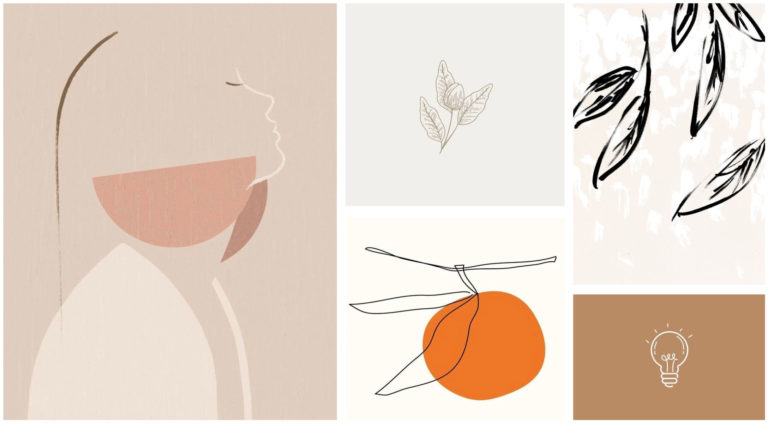 6. Patterns and textures
We see a rise in the use of patterns and texture but not necessarily used in the traditional way. Combining several patterns in one design or only sections of pattern covering the screen will be the norm in 2020.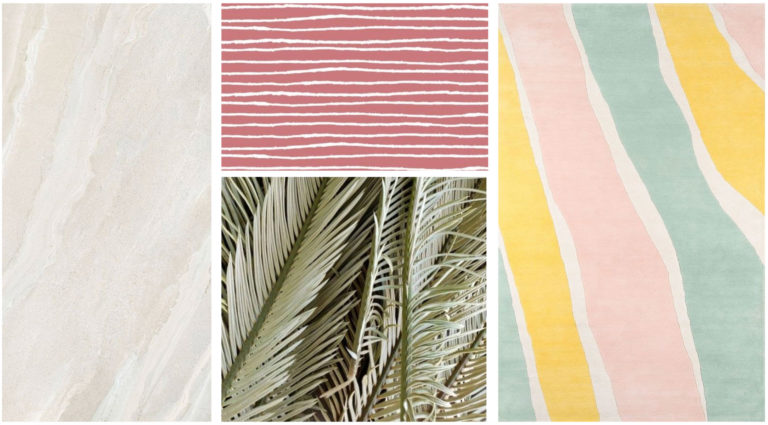 7. Animations
Creating a unique branded gif is an easy way to get ahead of your competitors in 2020. Not only will the gif be completely unique to you, and nobody can copy it, but it also builds better brand association.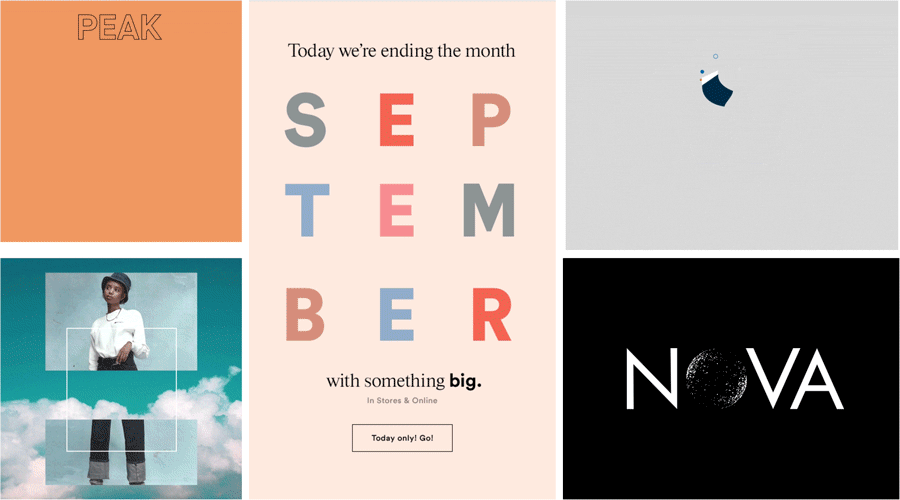 8. Doodles
Combining photos and doodles helps to achieve an overall fun feeling of the composition and gives the whole story a more personalized look and feel.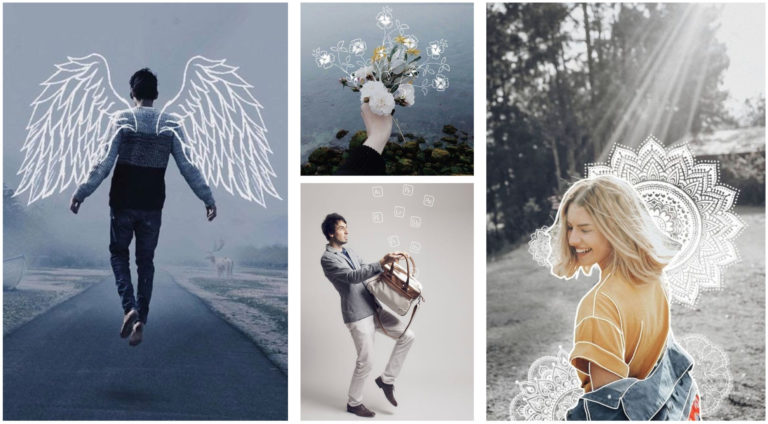 9. Image and Text Masking
Image and text masking certainly isn't something new, but it still is trendy and great was to make your design mysterious and minimalistic looking.