At this point, it's no question as to whether your practice should be using social media. Whether you're a plastic surgeon, cosmetic surgeon, vein specialist, dermatologist, ortho surgeon or any other private practice doctor for that matter, social media is the quickest way to reach your audience. But which social media platforms should you be using?
Adding your practice to every social media platform available is not going to bring you the business you seek. Choosing the best ones for you, mastering them and utilizing them correctly, will.
Instagram is currently social media's largest growing platform, and using it can connect you with your current patients, increase meaningful engagement with potential patients, and help expose your brand to new audiences:
300 million active users worldwide (and doubling each year)
8th most popular mobile app in the United States
90% of users under the age of 35
Highest engagement rates of any other social network
Users spend an average of 257 minutes each month on the platform
So should your medical practice have an Instagram account?
That's what this article will help you find out.
Is Your Target Audience On Instagram?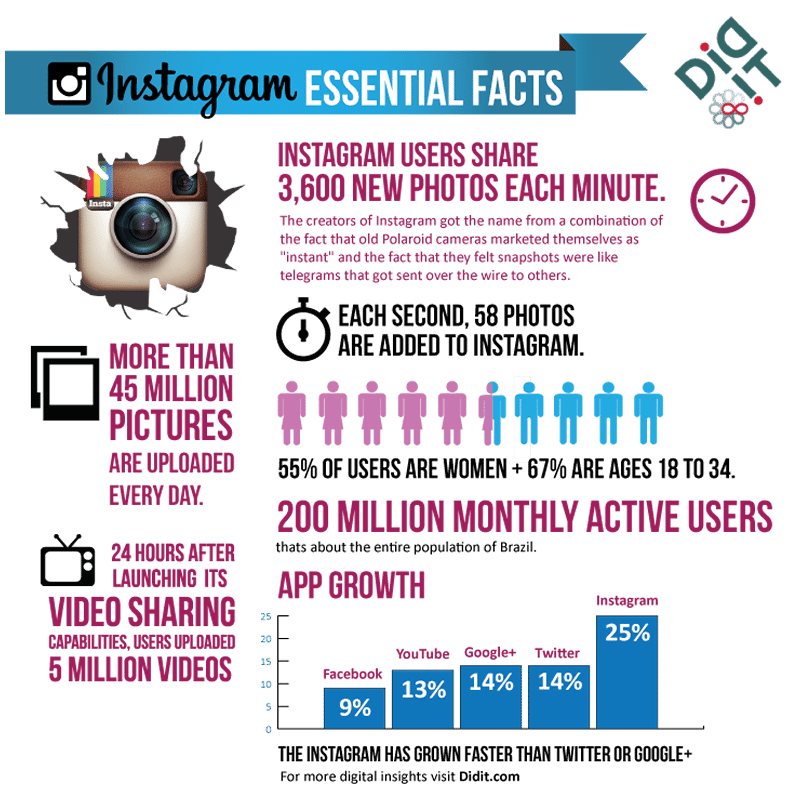 With the majority of Instagram users being under the age of 35, will you find who you're looking for on Instagram?
Statistics show that the most active Instagram users are between the ages of 18-29 years old. If your services regularly appeal to this age group and demographic, Instagram could be a great platform for helping you reach and interact with your younger audience.
Many Instagram users are over 35 years old, and as it grows in popularity, an older user group is inevitable. However, if you can't confidently say that your ideal patients (at least a segment of them) have their heads buried in their phones, are into the 'selfie' craze, and use social media on their mobile phones, Instagram's probably not worth the investment for your medical practice.
Critical thinking challenge: Data can be misleading. Just because the statistics tell us that a substantial majority of Instagram users are between the ages of 18-29, that doesn't mean it holds true in every situation.
Your current patients may be above the age of 35, but from what you know about them, are they social media savvy? Do you know that they do, in fact, use Instagram? Is your practice an "outlier" based on your geographical location, city or culture, and because of it your older audience is privy to Instagram? All may be true.
How Do You Foresee Your Business Expanding?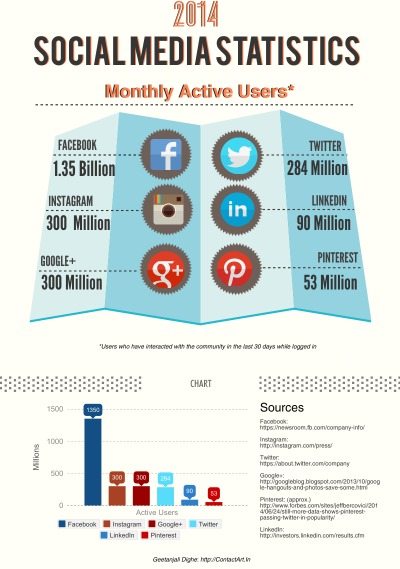 Maybe you don't currently have any patients who are a part of the "Insta" craze, but you want to offer new services targeted towards a younger demographic. If you're looking to expand your business to people between the ages of 18-35, as mentioned earlier, Instagram is where you will find that age group.
For example:
If you're a plastic surgeon booked full with Mommy Makeovers and Liposuctions, but would love to see your books fill up with more Brazilian Butt Lifts, Breast Augmentations or skin rejuvenation treatments, Instagram can help you breakthrough to those potential patients.
On the flip side, if you have done well with eyelid surgery and facelifts and wanted to stay on that path, don't trouble yourself with Instagram. Your best bet is maximizing your Facebook business page, getting good reviews online, and maintaining an active before and after gallery (not that you shouldn't be doing that already).
Critical thinking challenge: Are there other parts of your business that can benefit from an Instagram marketing program, such as your spa services? Can Instagram help you promote that expensive new machine you just bought? #FacialTime. If your goals for expanding your business include reaching new and younger audiences, Instagram is for you.
Is Your Practice Staff Down to Insta?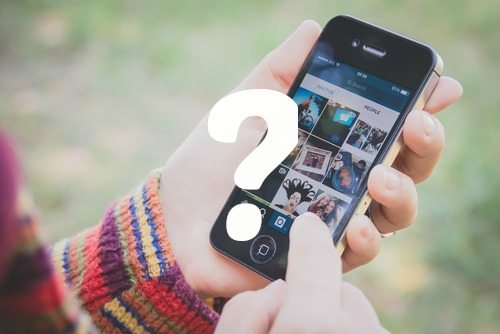 Truth be told, your digital marketing agency can only take your social media platforms to a certain limit on their own, we need your help too! Your office staff is our eyes and ears. If you're not sharing office photos with us and encouraging your patients to send in pictures, who will?
Your staff must be willing to join you in the branding of your practice on Instagram. That means asking your patients to take selfies of themselves after a Juvederm treatment, for example, or taking before and after pictures of their liposuction results. Showing your fans real patient results in "non-staged" photos will help you gain a significant following on Instagram. One of the best ways to convert a fan into a "patient" on Instagram is by posting photos of people who have tried you out and are happy!
Critical Thinking Challenge: Maybe no one in your office uses Instagram, but will your office staff encourage your patients to send in selfies, pose for photos with you, or give you shout outs? Do you have a team member in the office that can take on the responsibility of helping to personalize your Instagram page? Instagram is a visual medium, one that offers the opportunity for your medical practice to share your point of view (how you see the world). If no one in your practice is willing to help your agency share your unique perspective, then what's the point?
Are You Willing to "Take Us With You"?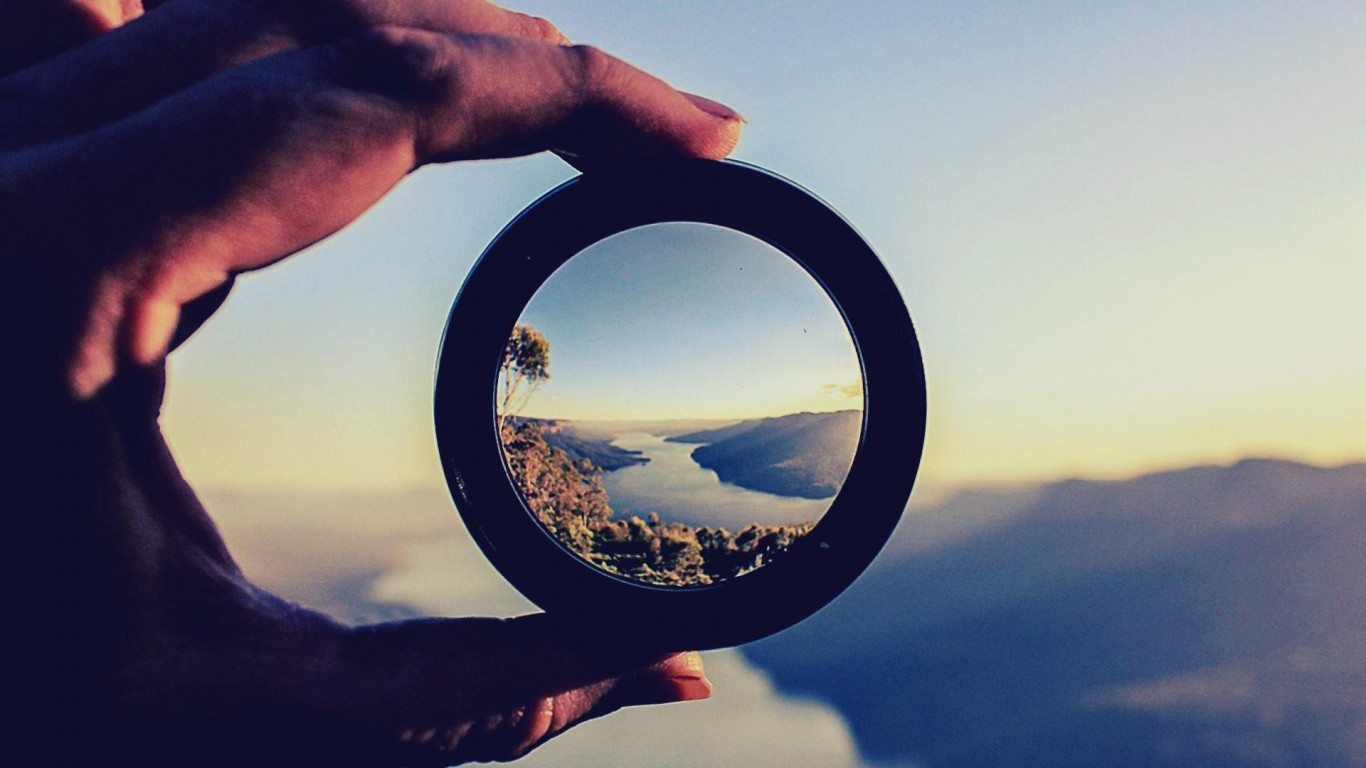 photo cred: oxy-addvantage.com
Meet the team, life at our office, getting ready for surgery, selfie with your nurses — take us behind-the-scenes and show us a glimpse into the life of your practice. Visual platforms like Instagram are a very humanizing medium, and humanizing your medical practice will engender trust, build loyalty, and allow your current and prospective patients to empathize with your brand. It will help you truly connect with your audience and build relationships with them.
Not interested? Don't have time? No problem, just don't get an Instagram.
No one wants to follow an account that constantly post specials, pictures of products for sale and stock images. Think your practice is "too boring" for Instagram? You're wrong! Even the simplest snapshot of the candy bowl at your front desk can be a good post!
Instagram's success is due in large part to its ability to turn an otherwise boring photo (and an otherwise amateur photographer) into a professional looking photo. With the right filter and the right caption, anyone can produce great content! Leave the 'how' up to us (your social media experts), but meet us halfway by actively participating and sharing photos.
We know how to get people thinking "I want to get my ___ done there!" Taking your audience on a journey with you is a large part of the Instagram experience. We heavily recommend sending in at least one to three "behind-the-scenes" photos a week.
Critical Thinking Challenge: Can you think of 4 pictures you can take at your practice that would be good for Instagram? If so, you have done your share for the month!
Conclusion
Instagram can help your medical practice connect with your younger patients (Millennials) and even help support your goal of expanding your business to new markets. But it's certainly not for everyone.
Ask yourself who your current clientele consists of, who you want it to include in the future, and whether or not you're willing to participate in sharing your own unique, candid point of view with your audience and the agency managing your Instagram campaign. Our experts here at Incredible could help you break down what marketing your brand on Instagram would specifically look like for you, so if you have any questions, give us a call at (800) 949-0133 or schedule a one-on-one.