Too wordy for your taste? Read the TL;DR.
In this world nothing can be said to be certain, except death, taxes and that feeling we all get when we are standing in the car lot wondering if we really should pull the trigger on that brand new fully-loaded 2022 Porsche…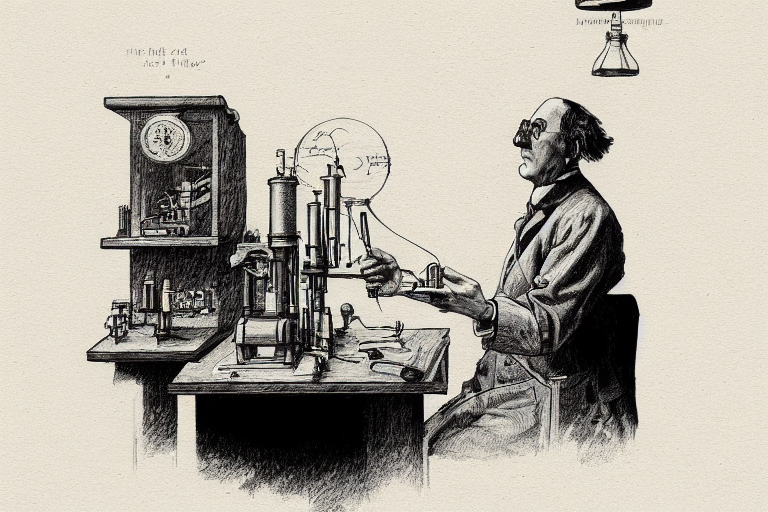 Above: Benjamin Franklin inventing the first IPL photofacial machine for facial rejuvenation … probably.
Sorry for invoking yet another quote from an American heavyweight, in this case, Benjamin Franklin, but the heart wants what the heart wants, and knowing whether you should spend tens or hundreds of thousands of dollars on that shiny new machinery is a difficult decision to make. 
That new car you want to absolutely flex on all the other doctors isn't the only time you need to really consider expensive machinery in your profession. Medical aesthetic devices can cost about the same amount of cash as those new wheels you were eyeing a second ago. 
Our advice? Understand the benefits the device provides you, consider if your practice is ready for that new device, learn why your patients prefer these devices over surgery and recognize the few instances in which you should probably not pull the trigger. It's a lot — but don't fret. We break it all down in Part 2 of this series below. 
Understanding the Benefits of Medical Aesthetic Devices
Unlike Queen Elizabeth's successor, medical devices are pretty universally loved. You, your patients, your staff — people can't seem to get enough of them. 
It's nearly impossible to argue against that premise. But understanding why people love and devote their entire beauty regimen to them is important if you are considering pulling the trigger. After all, if you can't capitalize on their sentiments, you won't really see the best return on your device purchase.
Medical Spas Are Growing In Popularity
According to Business Wire, the Global Medical Spa Market size was valued at $13.82 billion in 2019 and is predicted to reach $47.14 billion by 2030. Medical spas primarily focus on using the types of medical aesthetic devices you are probably considering, so if this metric is any indication, the demand for these treatments is only going to increase in the coming years.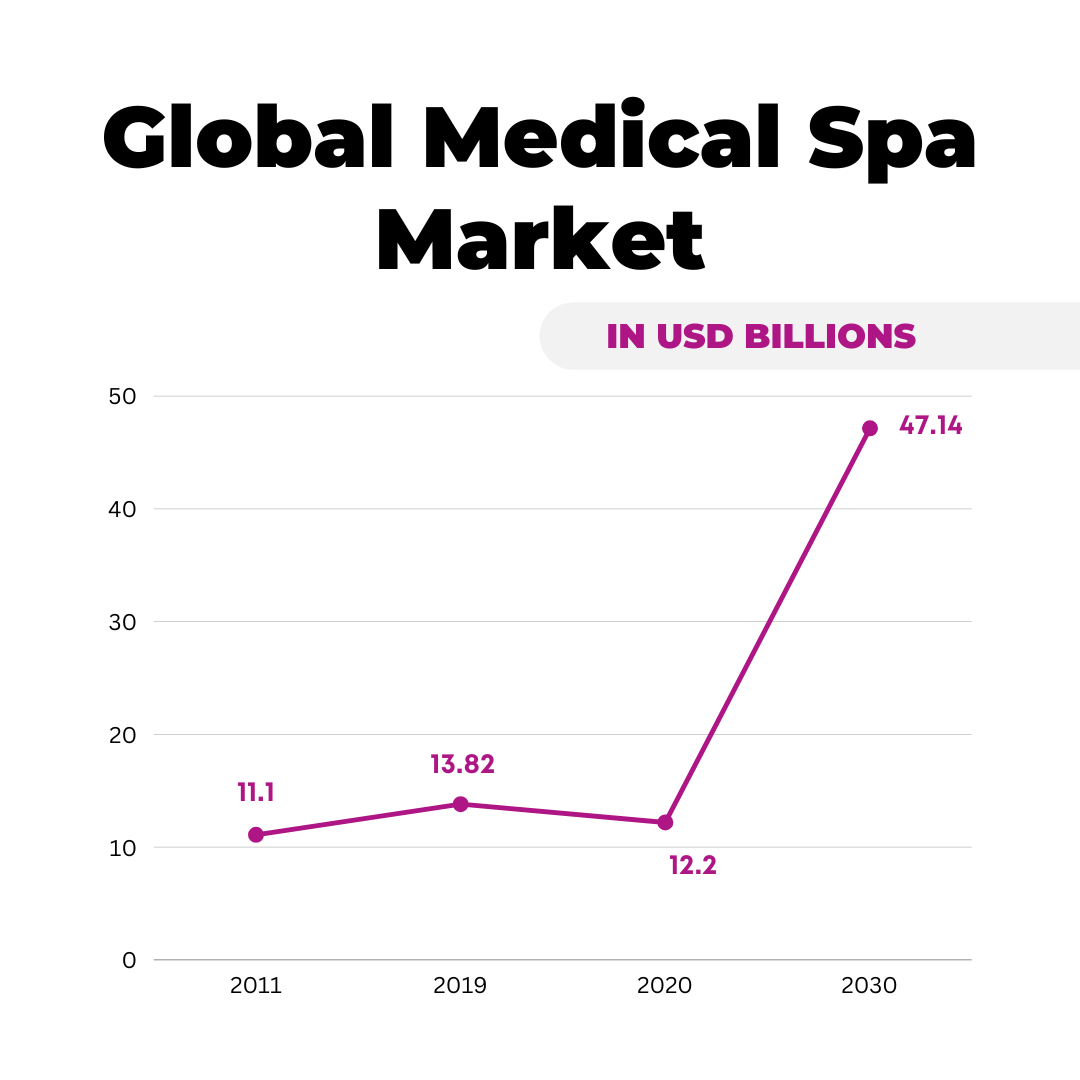 Additionally, the average medical spa brings in $1 million per year, according to the AmSpa 2019 Medical Spa State of the Industry Report. Top practices can earn as high as $4 – $5 million. 
Surprisingly, when we surveyed professionals in the medical aesthetic industry, only 33.3% of them said they had plans to invest in new devices in the next 12 months, even though the anticipated market growth is projected to boom in the near future. The outlooks on the growing market might be enough to make you reconsider that stance — it is a huge potential revenue stream to take advantage of if you have the right tools. 
And while we are taking the time to talk about the market, trust me when I say you need to read our upcoming article on recession proofing your practice. Winter is coming, and if you follow this guide, the ending won't suck this time.
Noninvasive Approach
People lose their minds over needles, so imagine the absolute hysteria that some people might develop when confronted with a scalpel? Oh, right. Our bad. You don't need to imagine it. You actually treat patients every day. Plenty of which are probably apprehensive about being poked and prodded. I'm sure patients are never melodramatic, right? 
The thing is, places that are taking a completely noninvasive approach, or at least offer effective noninvasive options, are much easier for a broad spectrum of potential patients to rally behind because they can ditch the concern about experiencing pain during the procedure. 
Evergreen By Design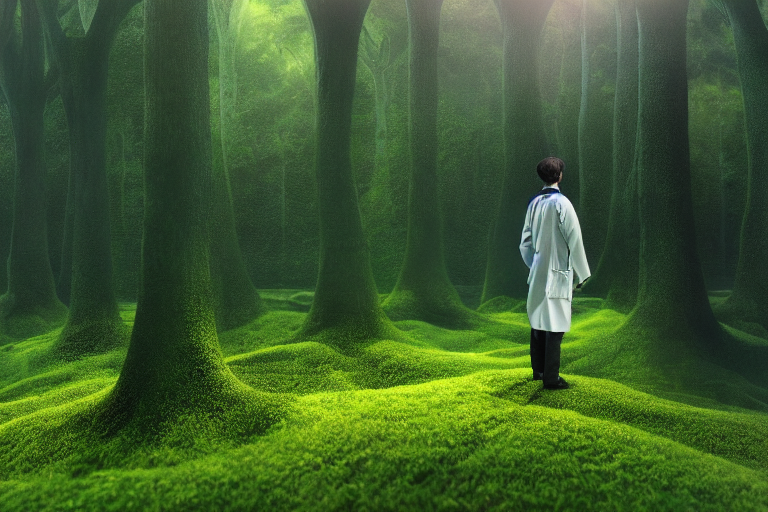 Surgery is permanent. Depending on who you talk to, that simple little fact could be a pro or a con. The same goes for most noninvasive treatments performed with medical devices; patients have to schedule them regularly to maintain results … but that also means you have to keep performing them. Repeatable treatments and loyal patients are a win for practice since they increase the lifetime value of a patient.
Why Patients Are Willing to Pay a Premium to Avoid Surgery
When discussing why patients prefer noninvasive options from medical devices, it is common to point out that, compared to a facelift (which, by all accounts, has reached preposterous pricing in certain markets), your typical nonsurgical treatment is relatively affordable. That might be the case for the first few treatments, but eventually, it is possible for a nonsurgical treatment plan to outpace the cost of a surgical one.
Here's the thing, though: patients have done the math. They know this is the case. And we know they know. And they know that we know that they know.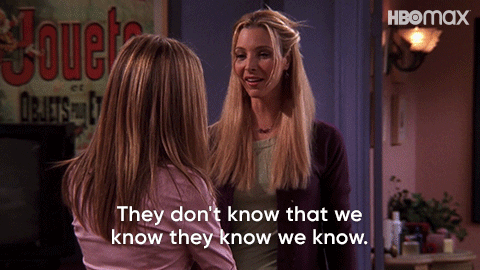 The truth is, patients are willing to pay a hefty toll to avoid surgery. Why? Well, there are a few reasons.
Fear of Surgery. Tomophobia is the diagnosis associated with a fear of procedures. But we aren't even talking about that. Most people could probably get through, they just … don't want to. There are a lot of factors at play when it comes to quantifying this fear, but a study from 2016 broke it down pretty well. Here are some highlights:
18.9%

had a moderate fear of not waking up after surgery,

16.9%

had a severe fear. 

16.2%

had a moderate fear of needles in the surgery,

9%

had a severe fear.

21.6%

had a moderate fear of waking up during surgery,

25%

had a severe fear.

21.1%

had a moderate fear of being paralyzed because of anesthesia,

23.5%

had a severe fear.
Worried About Poor Results. We've all seen Botched and all of the derivative shows and TikToks. There are some real horror stories out there that patients and potential patients are always exposed to. Some of them prefer to avoid the chance altogether by sticking to options that are less intensive and generally less risky. It's an understandable decision — and it presents a need that you can definitely help serve.
Having a Negligible Recovery. Not having to go through months of recovery and miss time from work, school or other obligations is a huge plus for patients and potential patients. The time saved is often worth the larger long-term price tag for a lot of people who do the cost analysis.  
Breaking Down Social Barriers. There are a ton of factors that go into this, from social to psychological, but in an article on Forbes, Devin Haman zeroed in on some of the factors that have kept the med spa industry growing — even through the recent pandemic. 
"I've observed that the stigma around self-care has been significantly diminished, and it's becoming a bigger part of our cultural conversations. There's a general understanding that your holistic health and the way that you feel about yourself are crucially important to living a good life."
When Should I Avoid Buying a New Medical Aesthetic Device?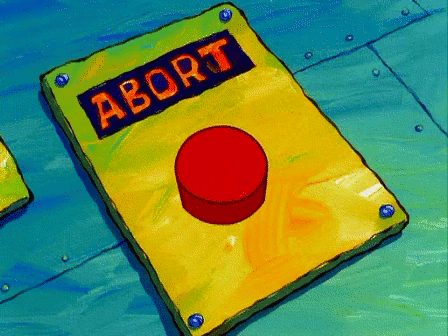 Before we dive into knowing whether your practice is ready for the new device, we should cover some preliminary "DO NOT BUY" parameters to help you avoid catastrophe. Do not buy a new device if … 
You Can't Survive a Flop. At the end of the day, tough breaks happen, and if you are putting your practice at risk on a new device expense, it might not be the best time to make a six-figure purchase. This is a really hard metric to gauge from a business perspective, especially if you are just starting out and need to take some risk to get rolling. If you have to, find a safe bet to take, all black maybe, and avoid those double zero rolls. 
You Have No Marketing Budget. Having the device is one thing, but getting customers to come and have the treatment performed is another. Advertising is a big expense, so if the device alone is going to tap you out, hold off until you can pair it with a healthy ad budget as well. (Check out our recent TiKTok ad guide for some more advertising know-how.)
You Can't Invest In Training. We go into more detail below about the value of training your staff on how to perform medical device procedures, but generally, if you will be the sole person providing treatment, you have to consider your own time limitations when thinking about the potential revenue.
You Don't Have the Right Market. Again, we cover this deeper below, but if you are setting up a brick and mortar shop for snow tires, Miami probably isn't your market. Consider your location and other demographics to decide what devices best serve your community.
Is My Practice Ready for This Device?
Even if you are enamored with a new potential device, your practice might not be. Despite the hours you put in and all the blood, sweat and tears left in those patient rooms, you are not your practice.  
Bring it in for a hug, and let's get sappy — you are so much more than your gifts.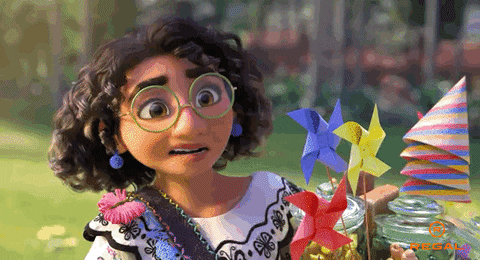 But so is your office. And it's important to ask yourself these four questions about preparedness before diverting any of your practice resources to that new device. 
1. Does This Target My Demographic?
This is probably one of the most important questions you can ask yourself when considering a new treatment. More important than anything is the knowledge that someone within travel distance from you actually wants to undergo the treatment.
It's probably a safe bet that someone in Southern California would be interested in having laser tattoo removal in your Beverly Hills office, but it might not be so hot in other parts of the country.
Also, consider other factors like income; you might be limiting yourself and potential patients if you go for devices outside of what surrounding communities can afford or missing out on more potential revenue by picking products that don't cater to clientele with more spendable income.
2. Does This Fit Into My Business and Marketing Plan?
Plan? No one said anything about having a plan.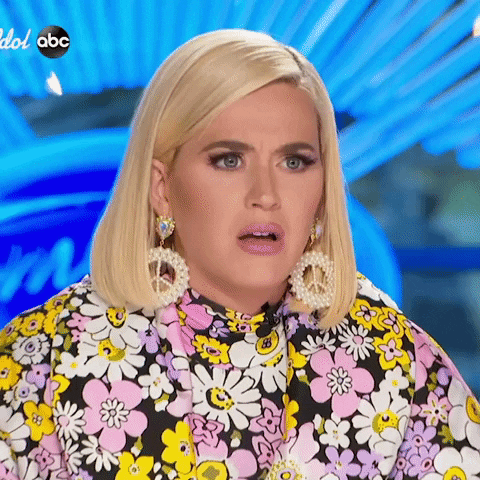 We love shooting from the hip as much as the next person. (That's a lie, I love plans. It's literally my second-most favorite thing to do, right after making a spreadsheet.) But if you want to feel comfortable about purchasing a new device, you have to think about both your business and marketing plans. 
Your business plans are simple. They can look like any of the following:
I want to increase the average spend per patient. 

I want to increase the number of patients I see per month.

I want to generate X amount of additional revenue this year.
Your marketing plans are a bit different. They are the marketing strategies you will use to achieve those business plans. Here are examples of marketing plans that include the use of a medical device to match the business plans above.
I want to promote a new device to cross-sell existing patients. 

I want to bring on a new device to attract a new demographic of patients.

I want to provide a new service through a medical aesthetic device.
It sounds simple, but figuring out how this new device could be implemented into your current efforts is an easy way to see how smart of a decision you are making. In case you were thinking that devices are always a no-brainer decision, consider this: our survey found that 37.5% of providers regret investing in at least one device they own. 
3. Who Will Be Performing This Treatment?
If there was any advice experienced medical aesthetics practices would give about bringing in a new device, it would be this: train your staff on the medical devices. Honestly, we'd give the same advice. 
We found that 72.7% of providers always train their staff members on any new devices brought into their practice. Why? We asked that too. 
Our friends over at Vitahl Medical Aesthetics summed it up pretty perfectly:
"Without hands-on training, we would not be able to delegate our staff to perform the treatment. We also let most of the staff get the treatment so we have people that are excited to speak to the device and what it does. Many times, we will even schedule a follow-up training to do another model or two. Our clinical staff feels more confident performing the treatment if they have two opportunities to learn."
You really should be training as much as your staff to perform these device procedures as possible. Avoiding this training limits your ability to generate income to only your available hours. Scaling your practice and revenue means you need capable people working with you.   
4. Am I Self-Cannibalizing?
It's not a pretty picture, but it is a powerful metaphor. We aren't talking about taking a bite-sized chunk from your arm here, Hannibal, even if you have the skills to repair it — we are talking about buying devices that cut into an already existing segment of your revenue.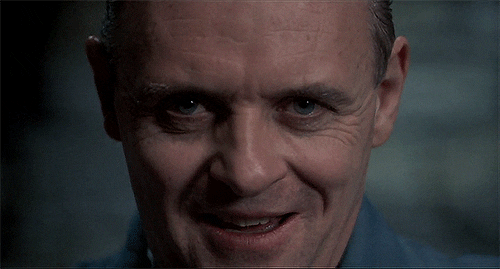 We've established that these medical devices are expensive, so why would you want to purchase one that overlaps with something you already have? Not only are you gaining no new potential revenue stream, you are now slowing down or even sunsetting your previous device, lessening its value as a treatment. (But really letting it shine as a dust collector.)
Instead, find something that is complementary to your services instead. If you already have some laser tech that kicks derriere at handling fine lines, wrinkles and volume loss, maybe shoot for a device that can tackle a different set of symptoms like acne or other blemishes.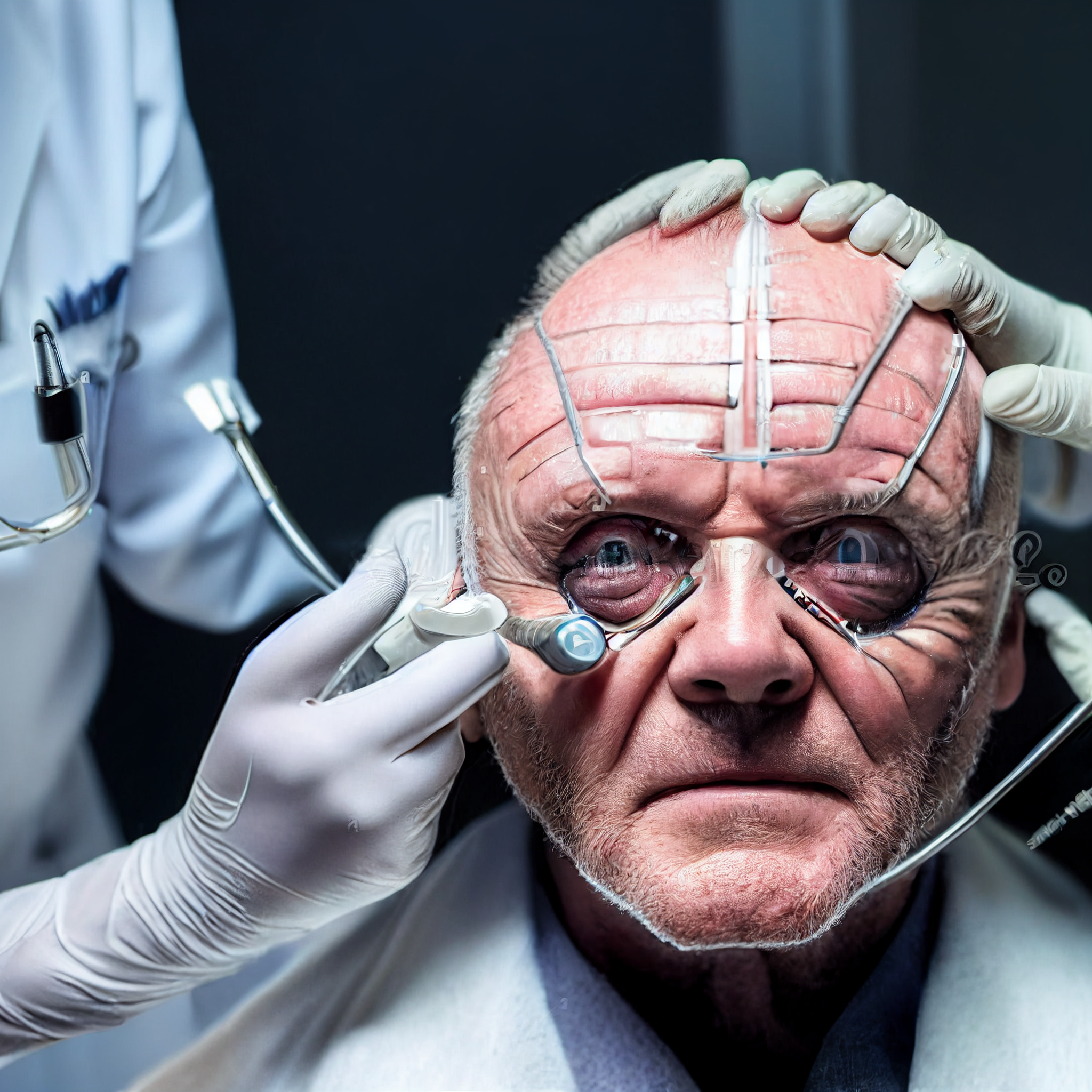 (Good luck getting this nightmare fuel out of your mind.)
Honestly, even a different category of devices, like a microneedling system, could serve as the perfect pairing to your already popular laser program, assuming you are able to create a good cross-selling plan or tap into an unused market.
Once you've established that your: 
Device is tackling the right groups of people

Practice is ready to take on a new device

Staff is willing and able to learn how to give the treatment

Device isn't redundant to your current devices 
You are in pretty good shape to move forward with your device.


---
TL;DR
People go wild for medical devices. The medical spa market is skyrocketing billions in the next decade, although many practices don't plan on investing in new devices within the next 12 months. BREAKING: people don't like surgery or recovery, so they turn to medical aesthetic device procedures that are noninvasive. Don't buy a new device if you are broke or if you don't have the demographic for the treatment. Consider who in your office can perform this procedure and if your devices are cannibalizing themselves. Hannibal Lector is a creep, and you want to maximize the treatment range you offer.
---
Ready to Bring Home Your New Porsche Medical Device?
In a direct comparison, we know medical aesthetic devices are nowhere near as sexy as that shiny new beamer you are after. You can't pull up to dinner in them, can't show them off to your other medical buddies, and the garage is the last place you want them to end up.
Already pulled the trigger? Is your device coming tomorrow? No worries, read Part 3 of this series to figure out everything you need to know for a successful device launch.
But in the right place, and with the right plan, a new medical device can bring some new life into your practice. Hit us up if you have any questions about it. We are happy to help, and as always, our educators are here to answer any questions you have, anytime, for free. Give us a call at (800) 949-0133 or schedule a one-on-one.