I've talked about branding for more than a few thousand words at this point in the series, and although you've seen some examples along the way, sometimes the best way to understand good branding is to see it in action. 
My other idea was to do a "7 Worst Aesthetic Brands," but legal (a.k.a Sam Peek, a.k.a. The CEO, a.k.a my boss's boss) told me to chill. 
(Note from Sam: What I actually said was that I love the idea and I want all the smoke. So, look for that article from me soon – cuz who doesn't love a good fight.)
Anyway, here we are: seven awesome brands sourced straight from the brains of the Incredible team.
1. Biolite Aesthetic Clinic
If you've read any of this branding series, it should come as no surprise that Biolite Aesthetic Clinic would make this list. In terms of branding, Biolite has achieved a level of sophistication that transcends the aesthetic industry standard. The attention to every detail in regards to their identity and execution is apparent in everything they do on every platform, and they can be looked to as an example of what proper branding can achieve.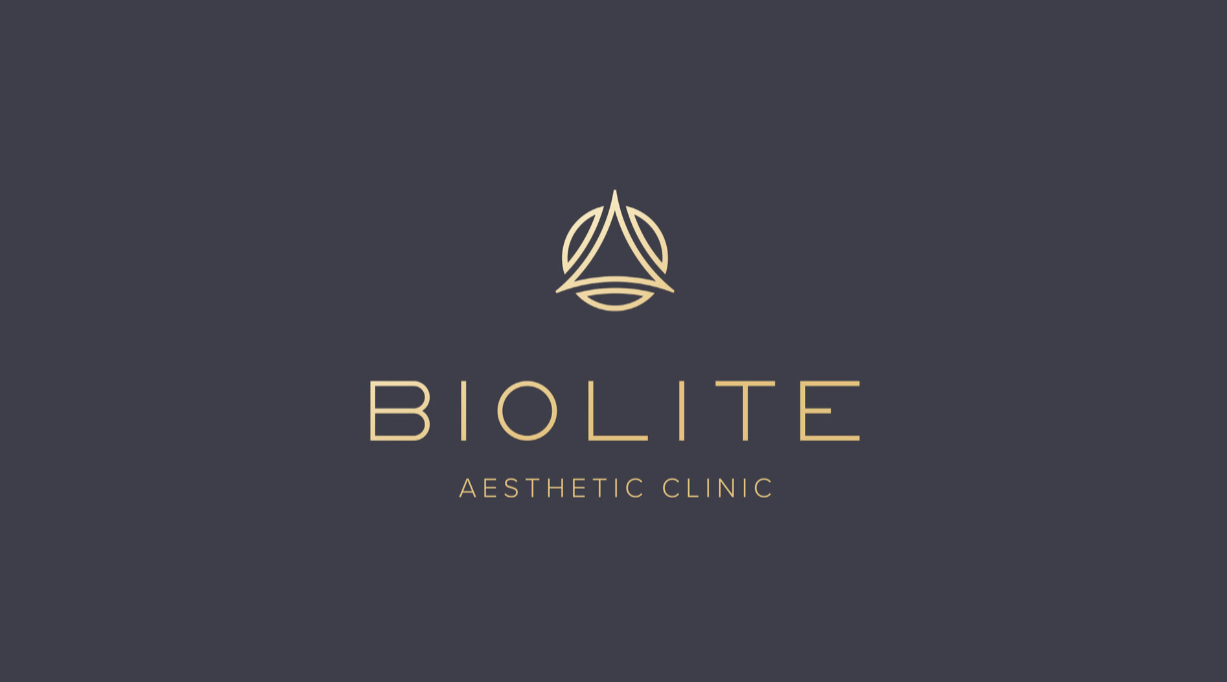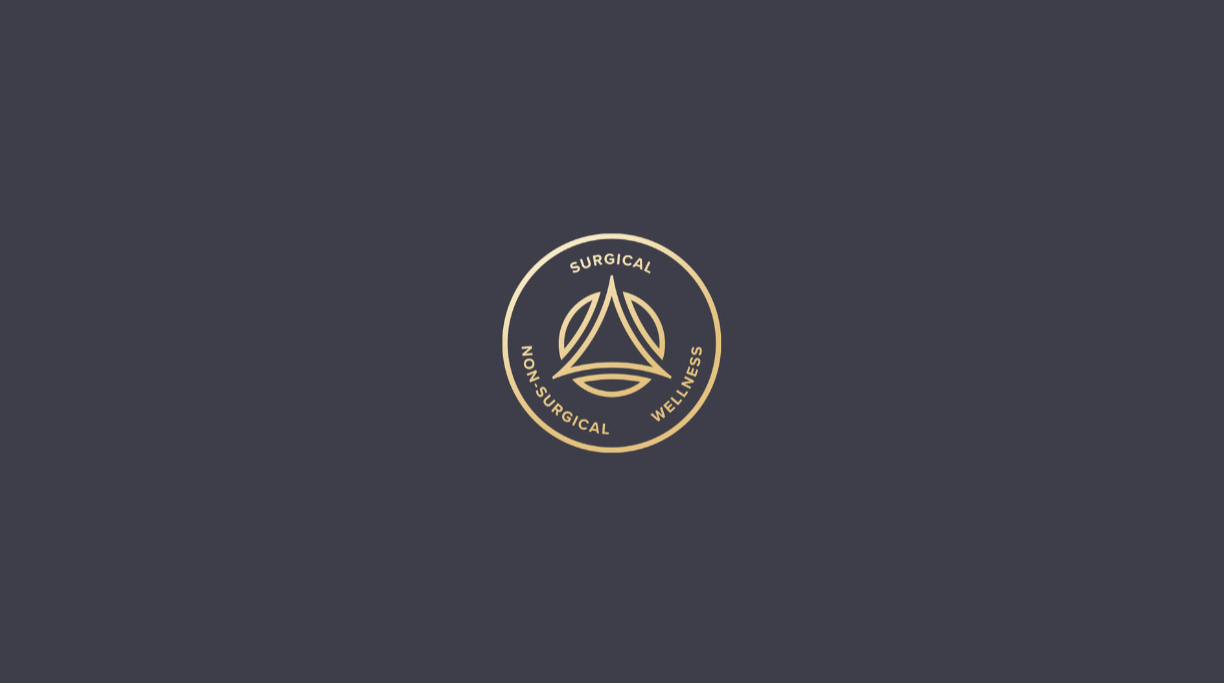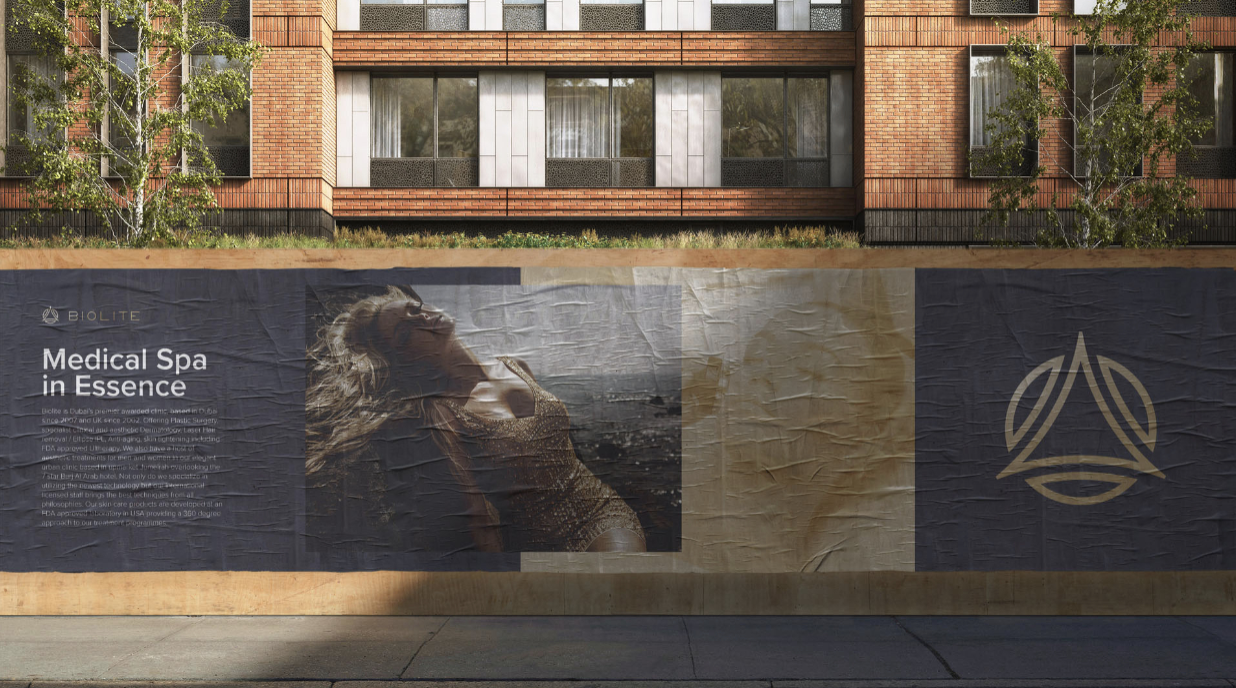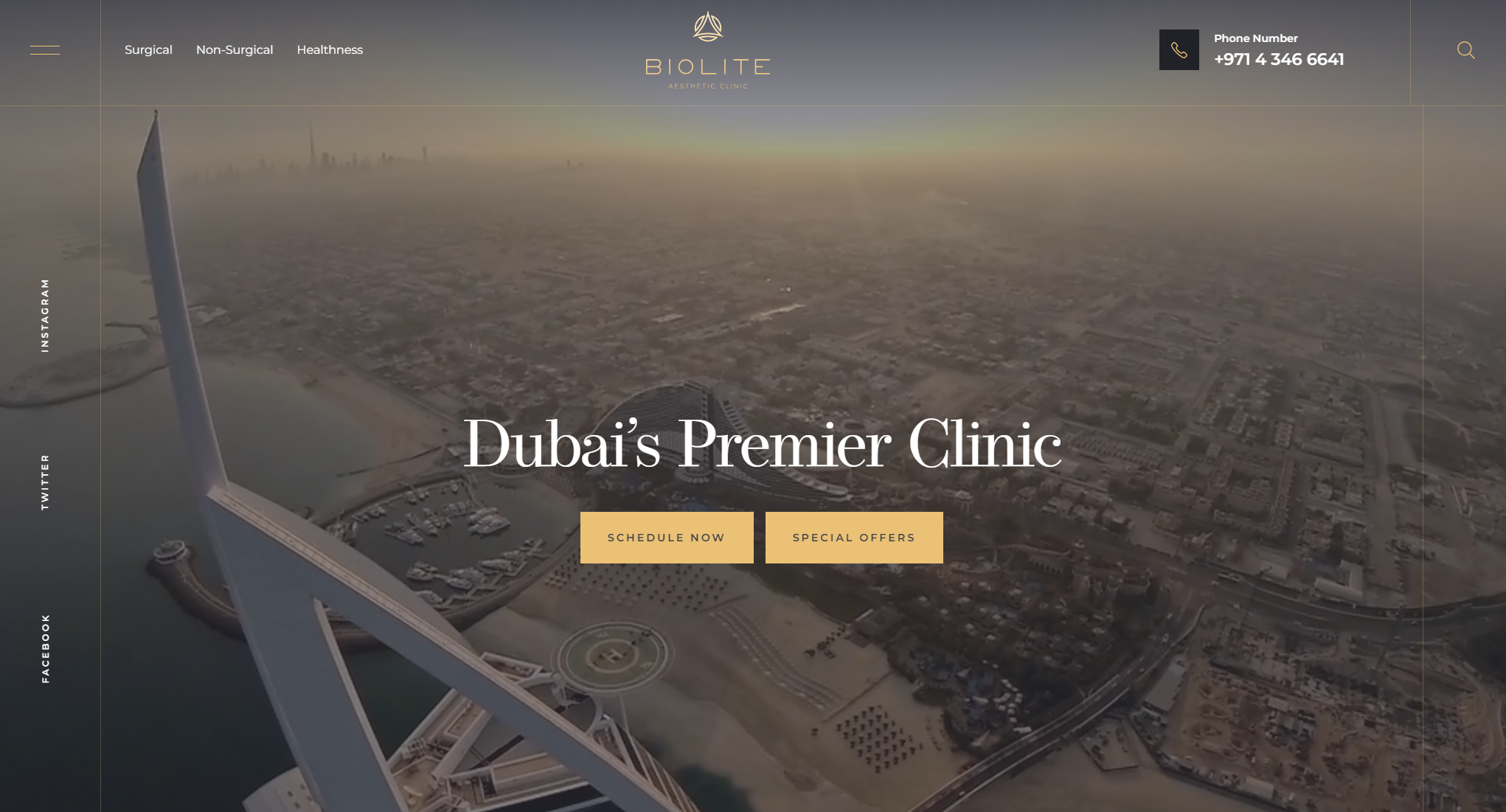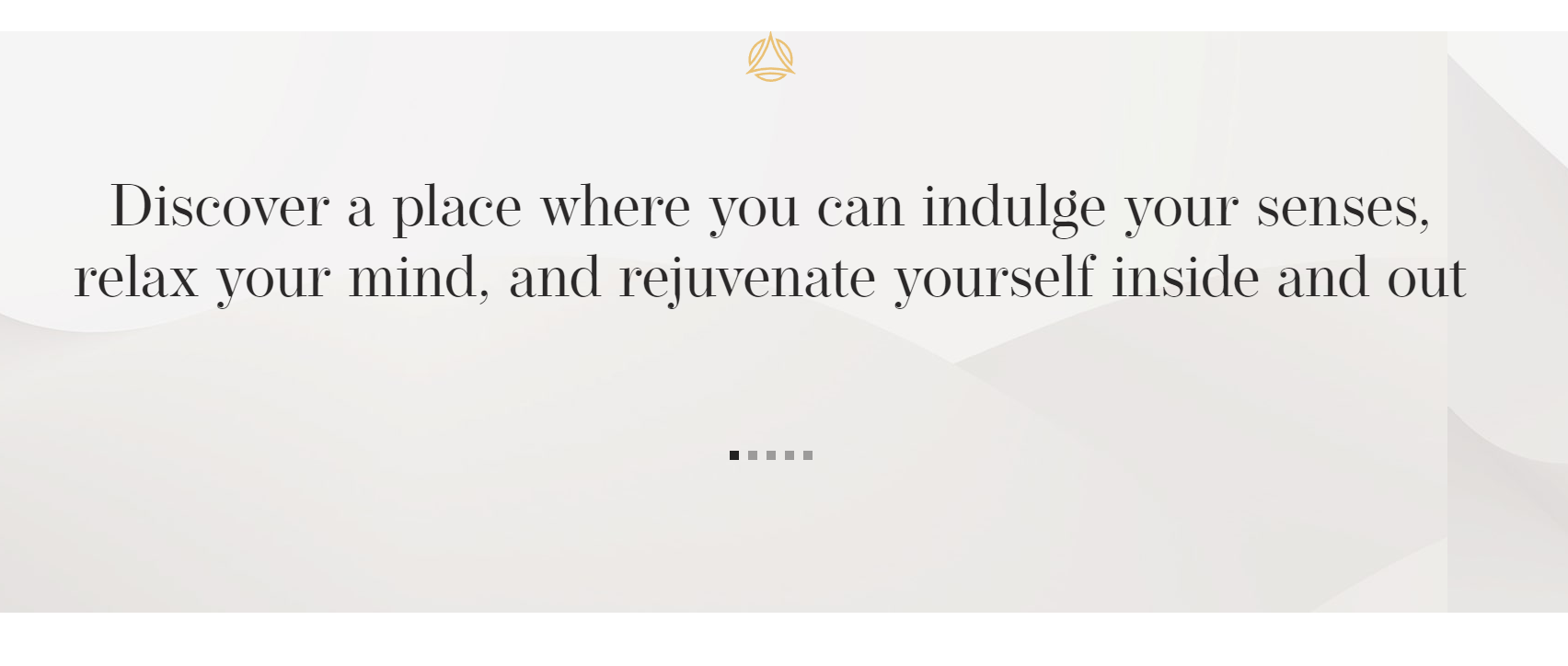 2. SkinMedica
SkinMedica as an e-commerce and aesthetic brand is powerful because they also have consistency and brand recognition that is rarely matched. Their website and social media are all cohesive, and their product photography ties into their brand seamlessly. Every image and design is perfectly created to fit together.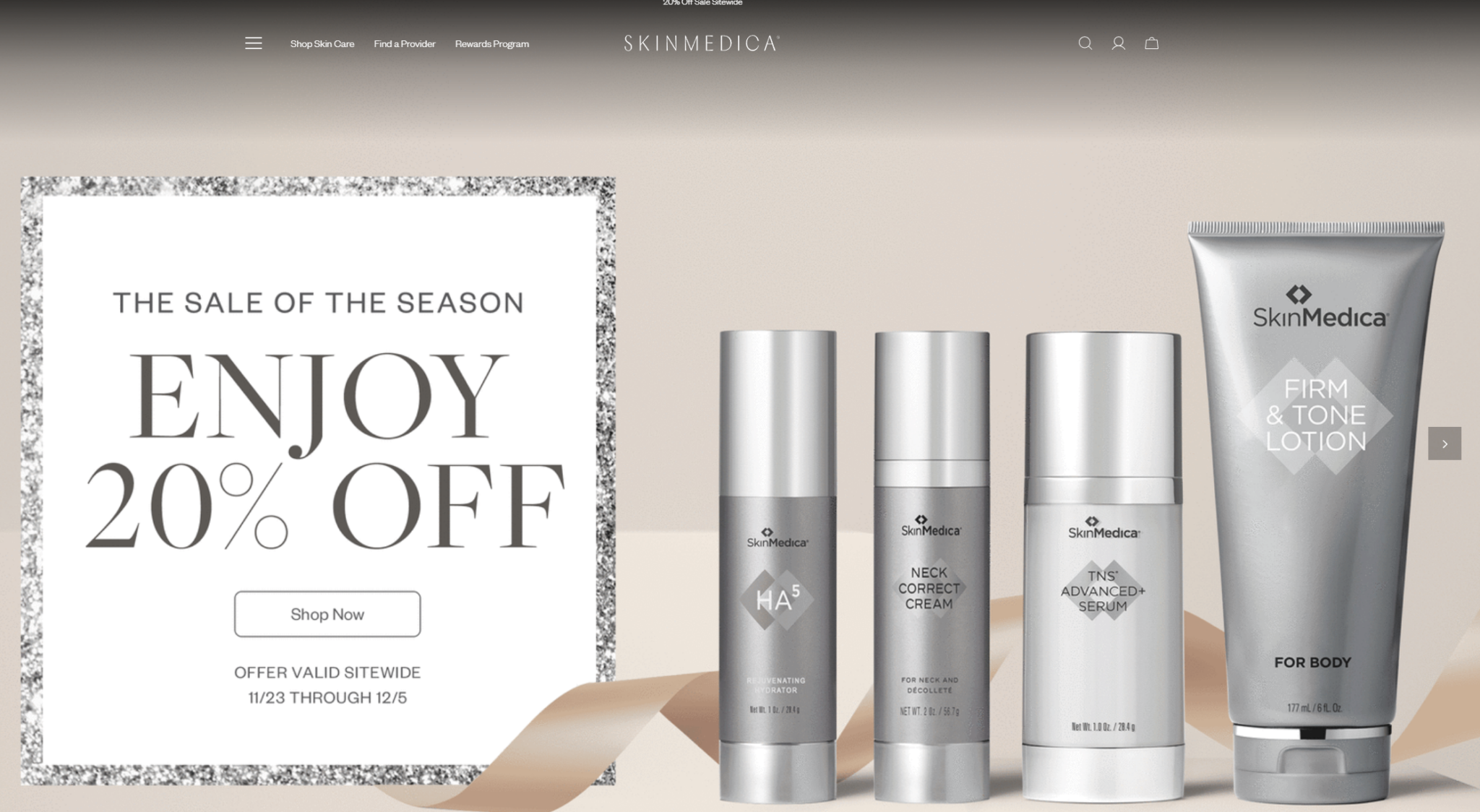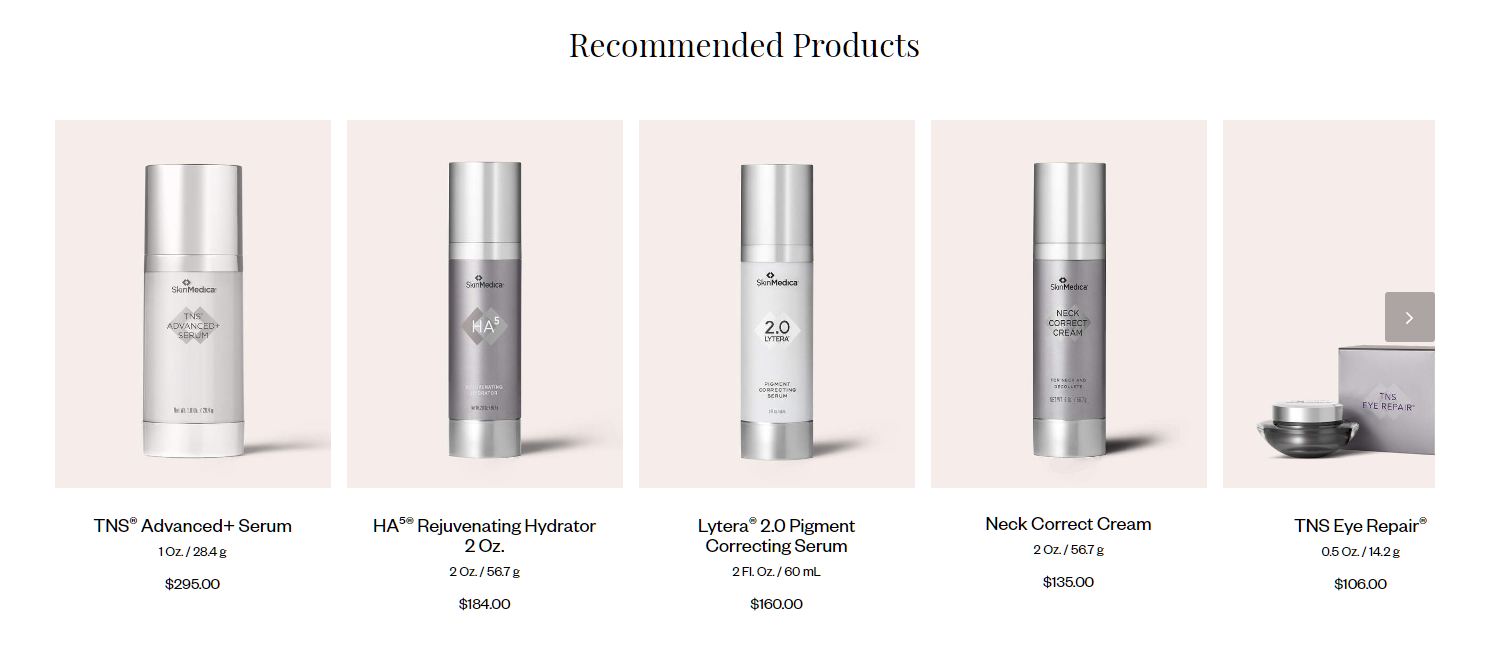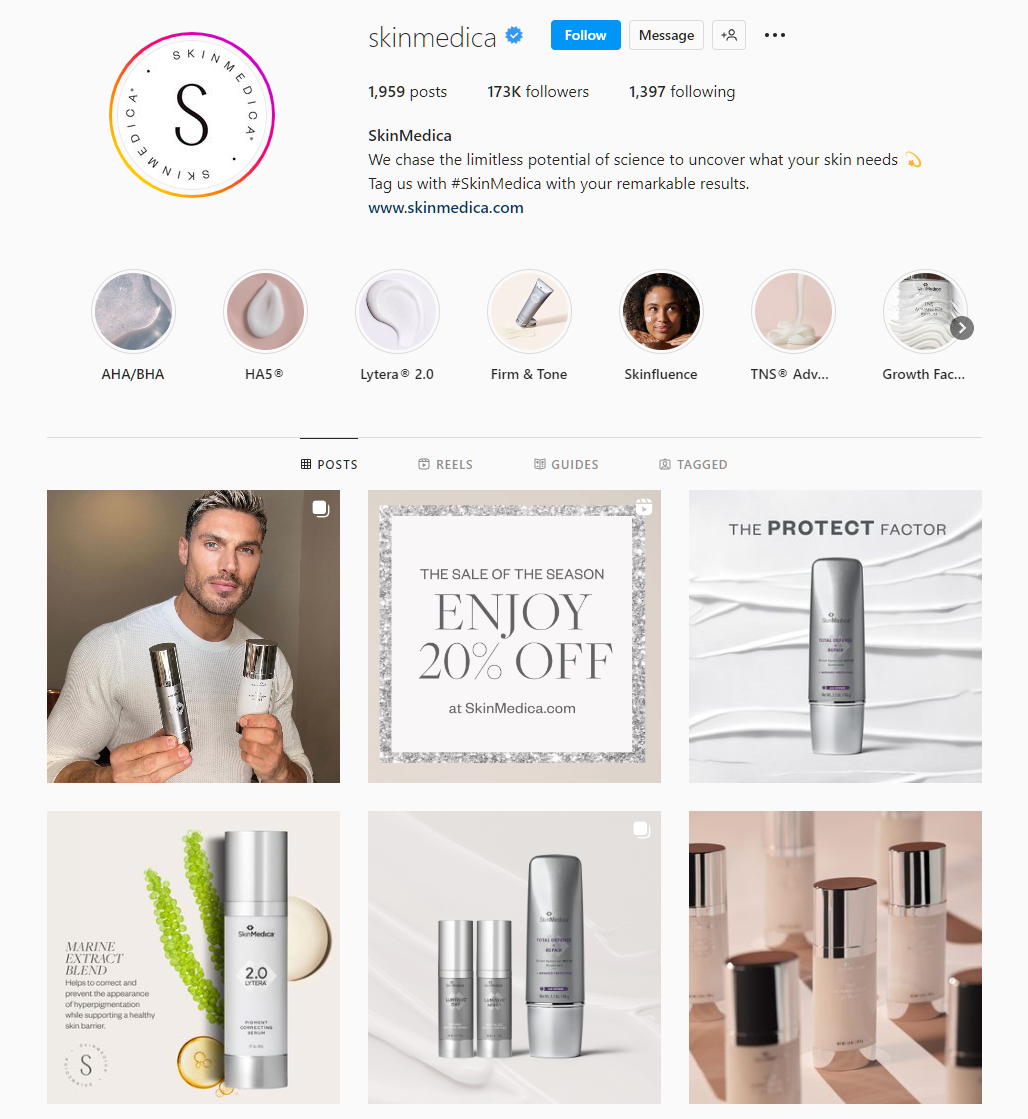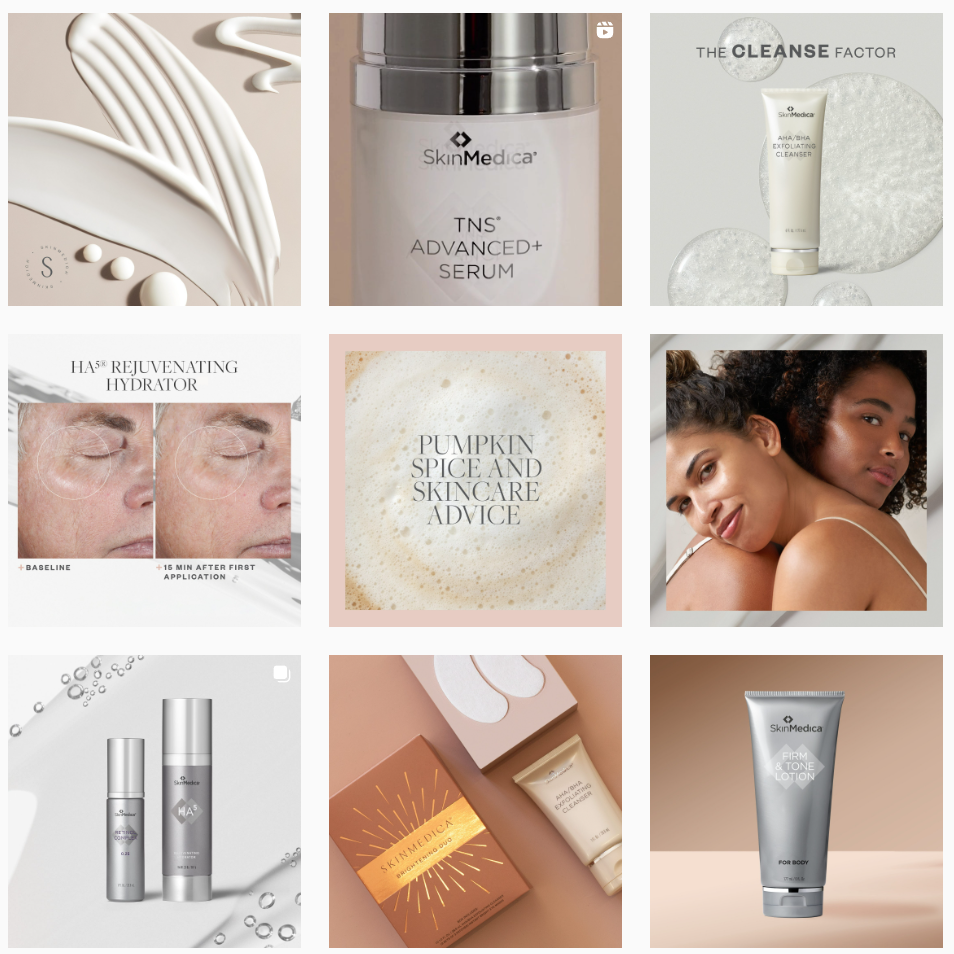 3. Destination Aesthetics
If you've ever thought it was impossible to be unique and original in today's digital era, you can just take a quick look at Destination Aesthetics to find out how wrong you are. Their catchy name and the image and vibe they portray solidifies for themselves a sense of permanence in the mind of the general public and shows that they really care about their offerings and offering a top-tier level of service.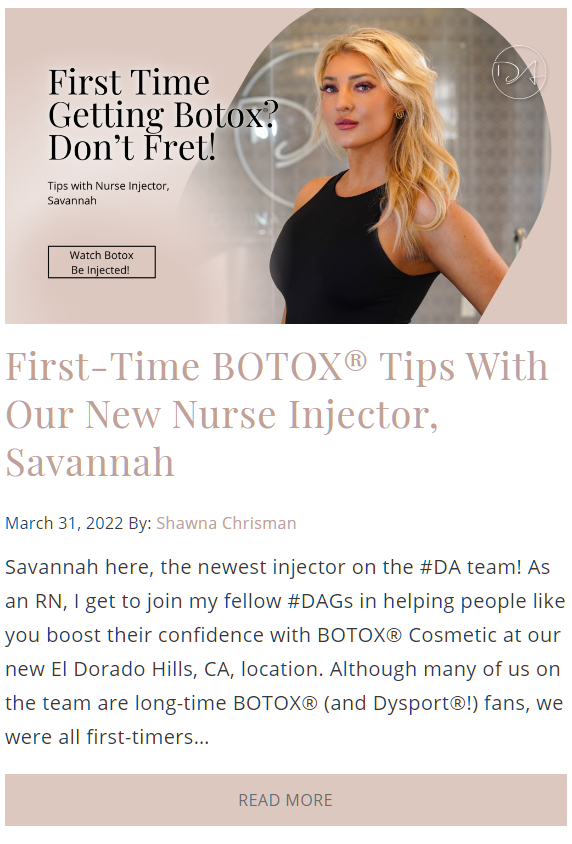 4. Dr. Subbio
Dr. Subbio is unapologetic. He believes that aesthetics medicine is art, and he isn't afraid to taut this belief on all of his digital marketing avenues. But there is also a dichotomy in his marketing that, at first glance, would seem to be disconnected — a masterful artist surgeon with a social media presence that isn't afraid to be edgy or blunt. One day, he can post a brilliant drawing displaying his artistry, and the next day, well, it's a better experience than explained.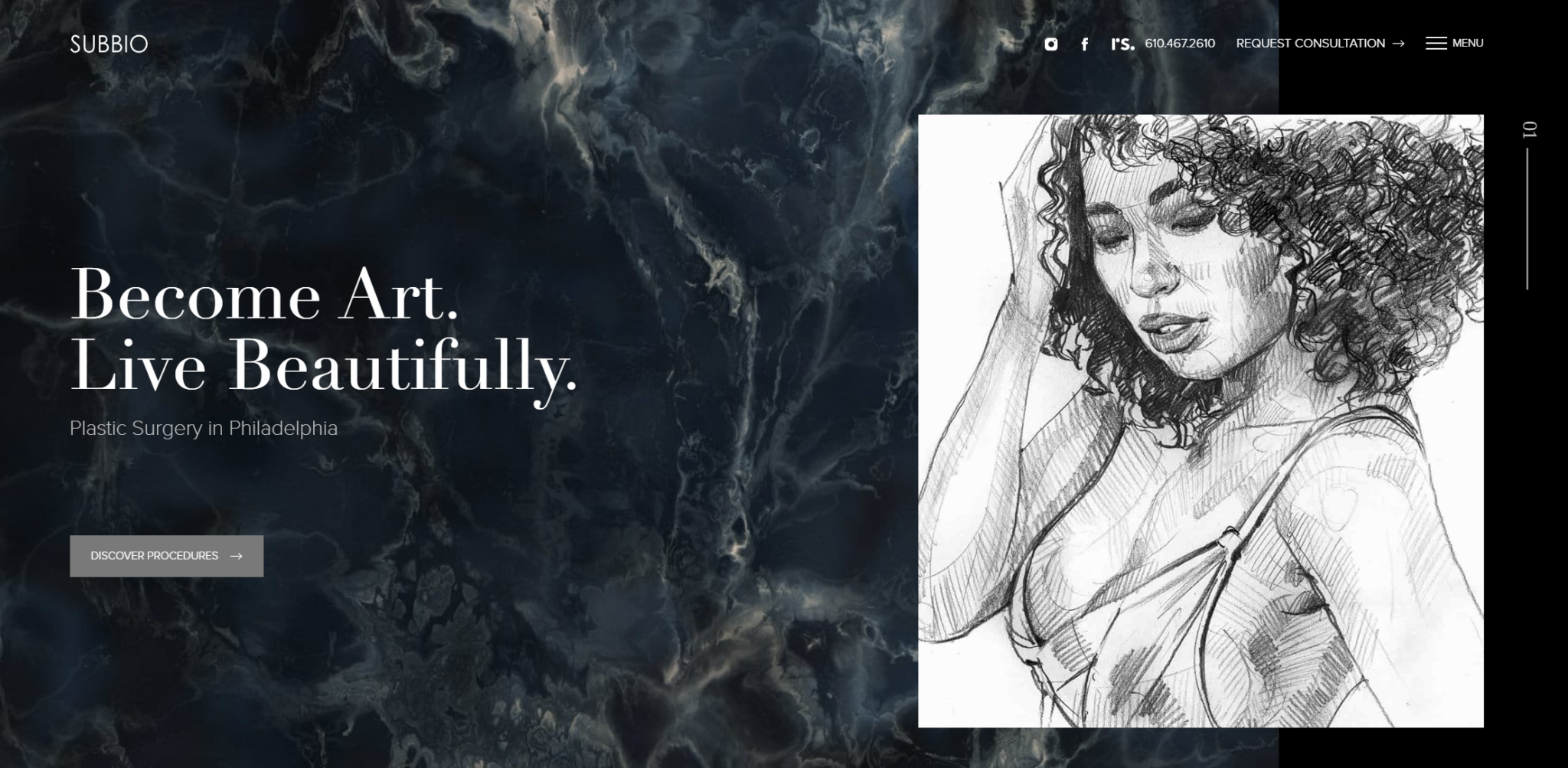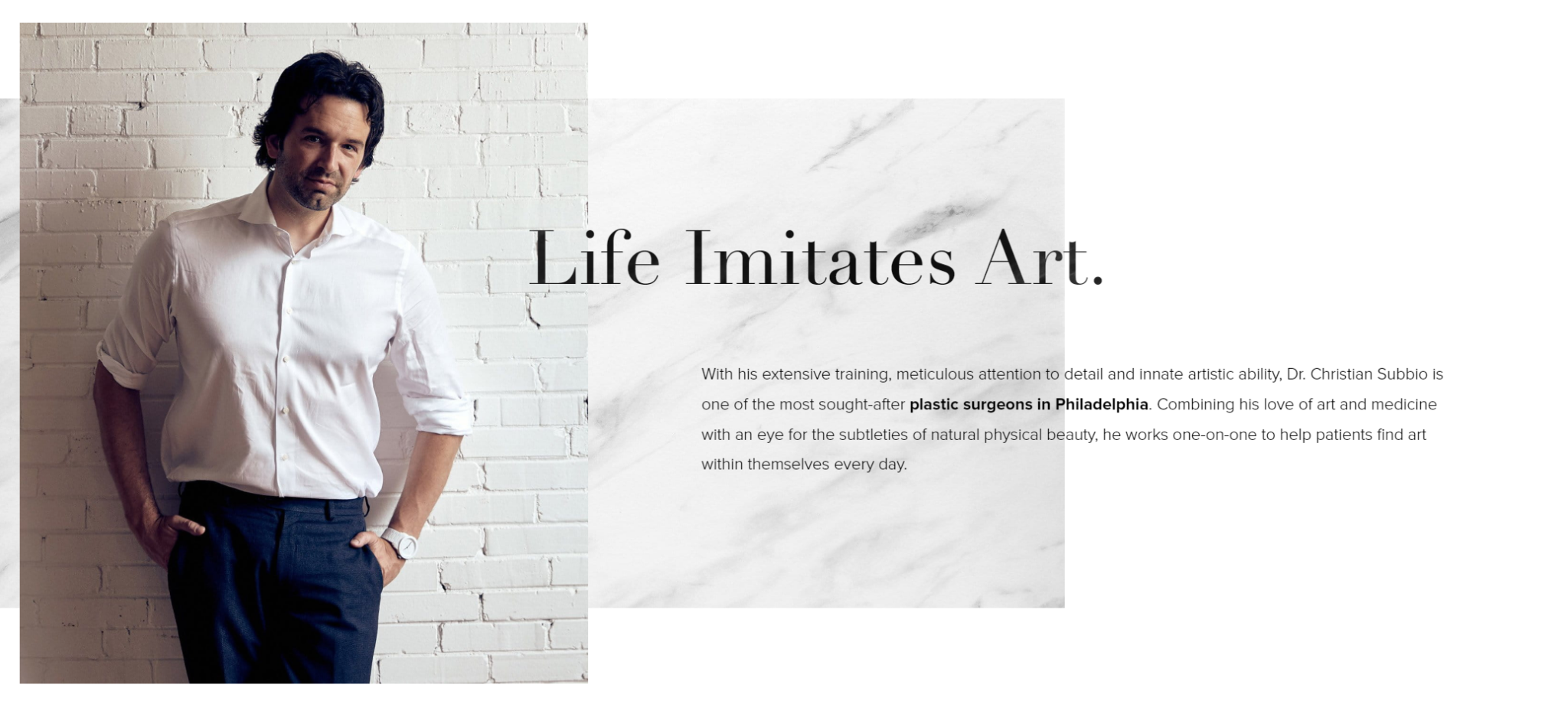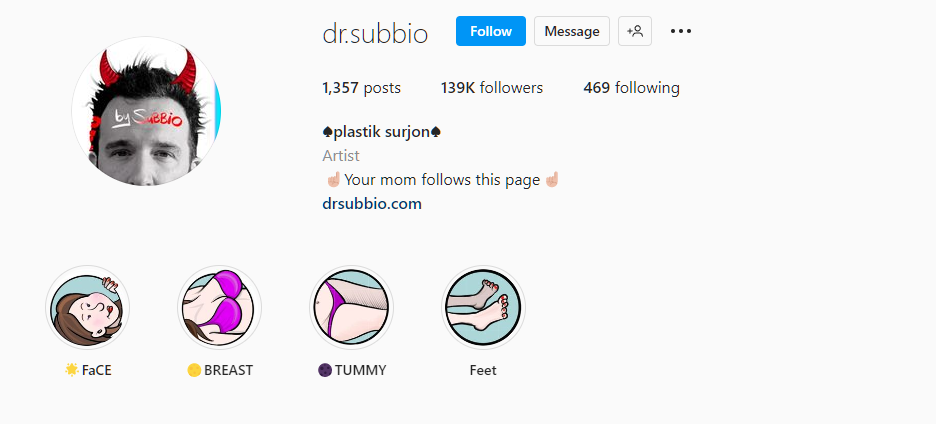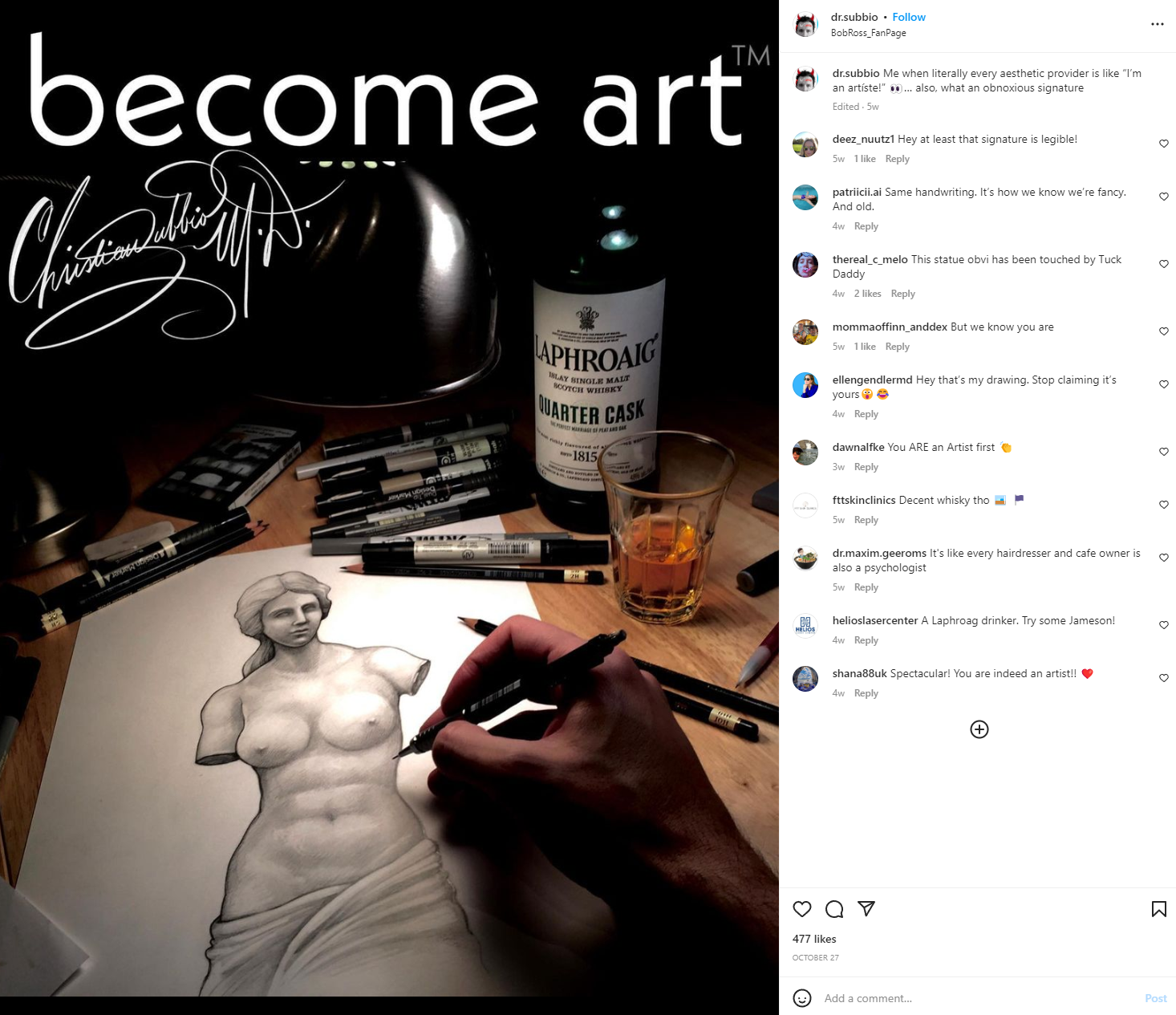 5. Kaya Cosmedica
Websites are a great way to establish your brand, but social media, when done right, is equally as (maybe even more?) compelling as a website. Kaya Cosmedica does social media right. Their content is consistently informative and interesting. They aren't afraid to use their captions to explain treatments because they trust their audience to have the attention span to stick along. The reward for them is a trustworthy, educational brand they can develop a relationship with on social media.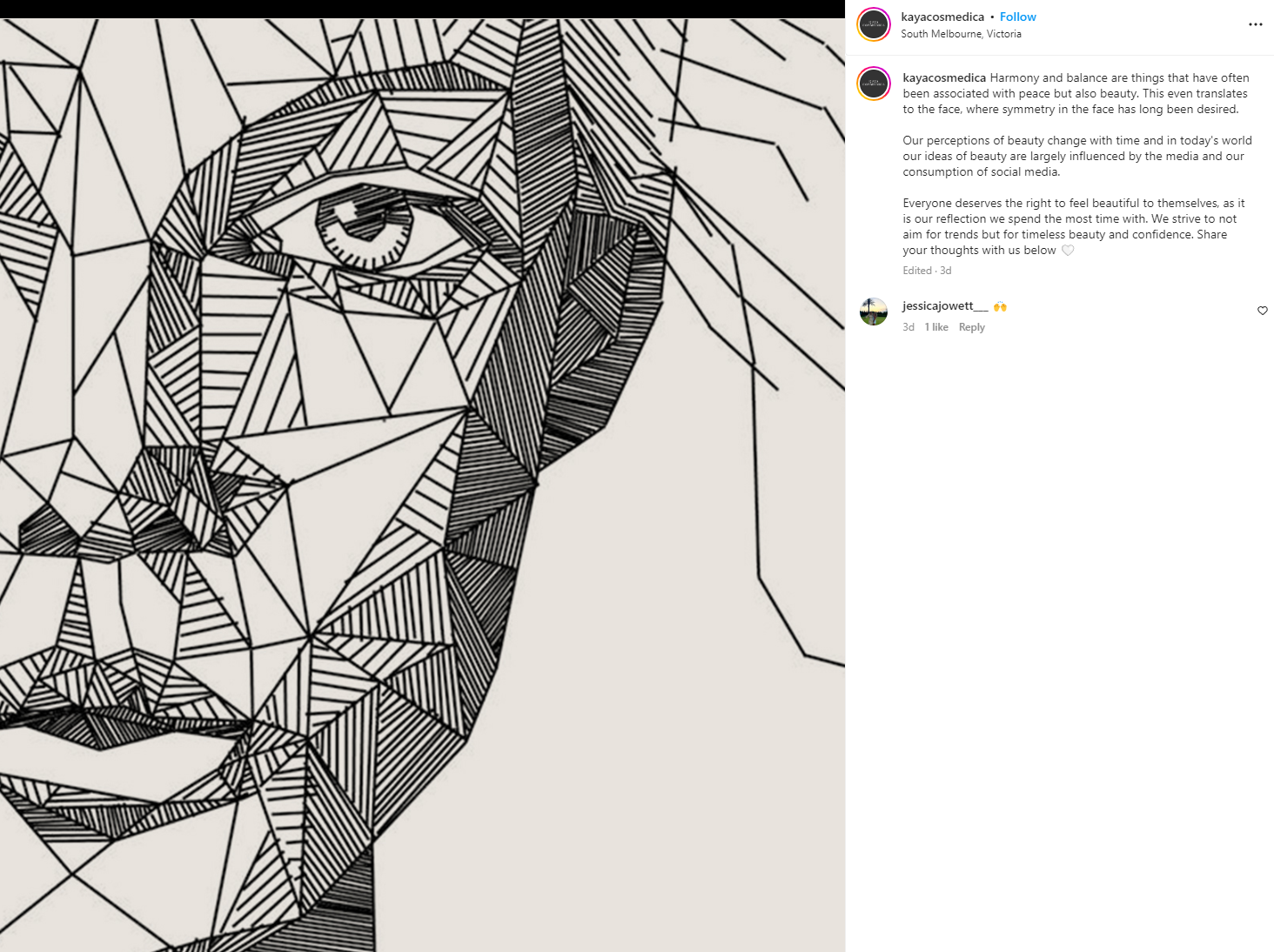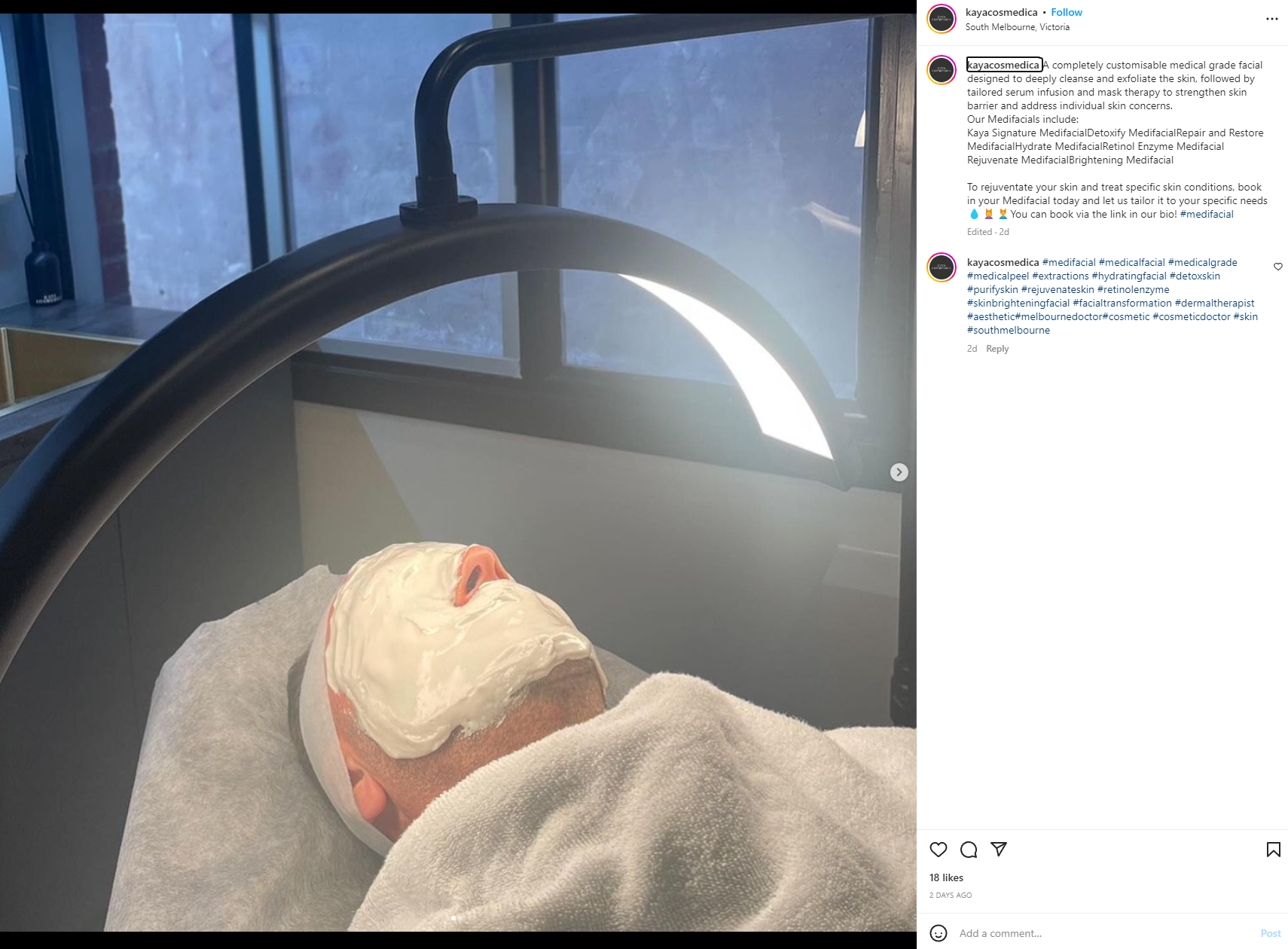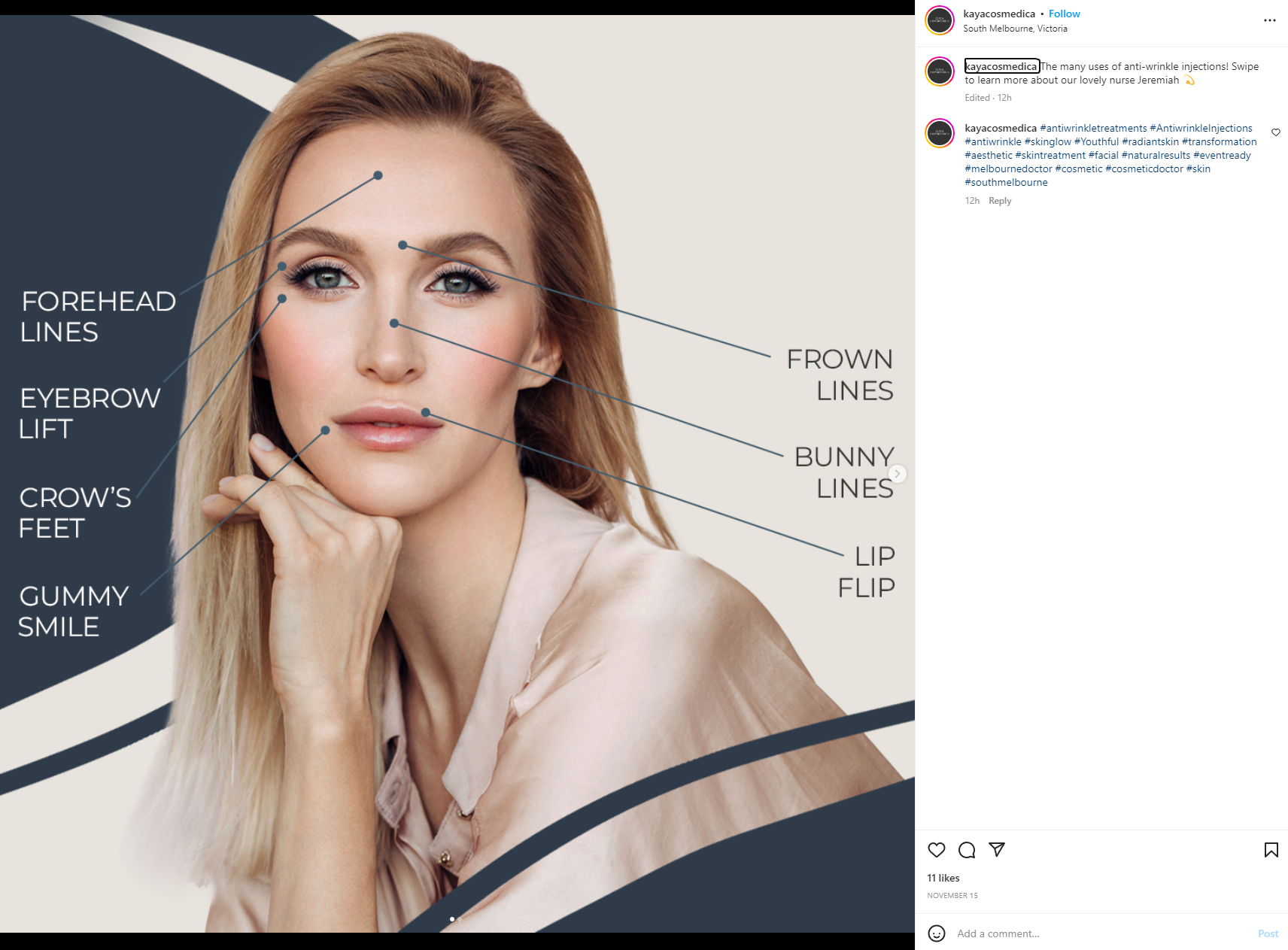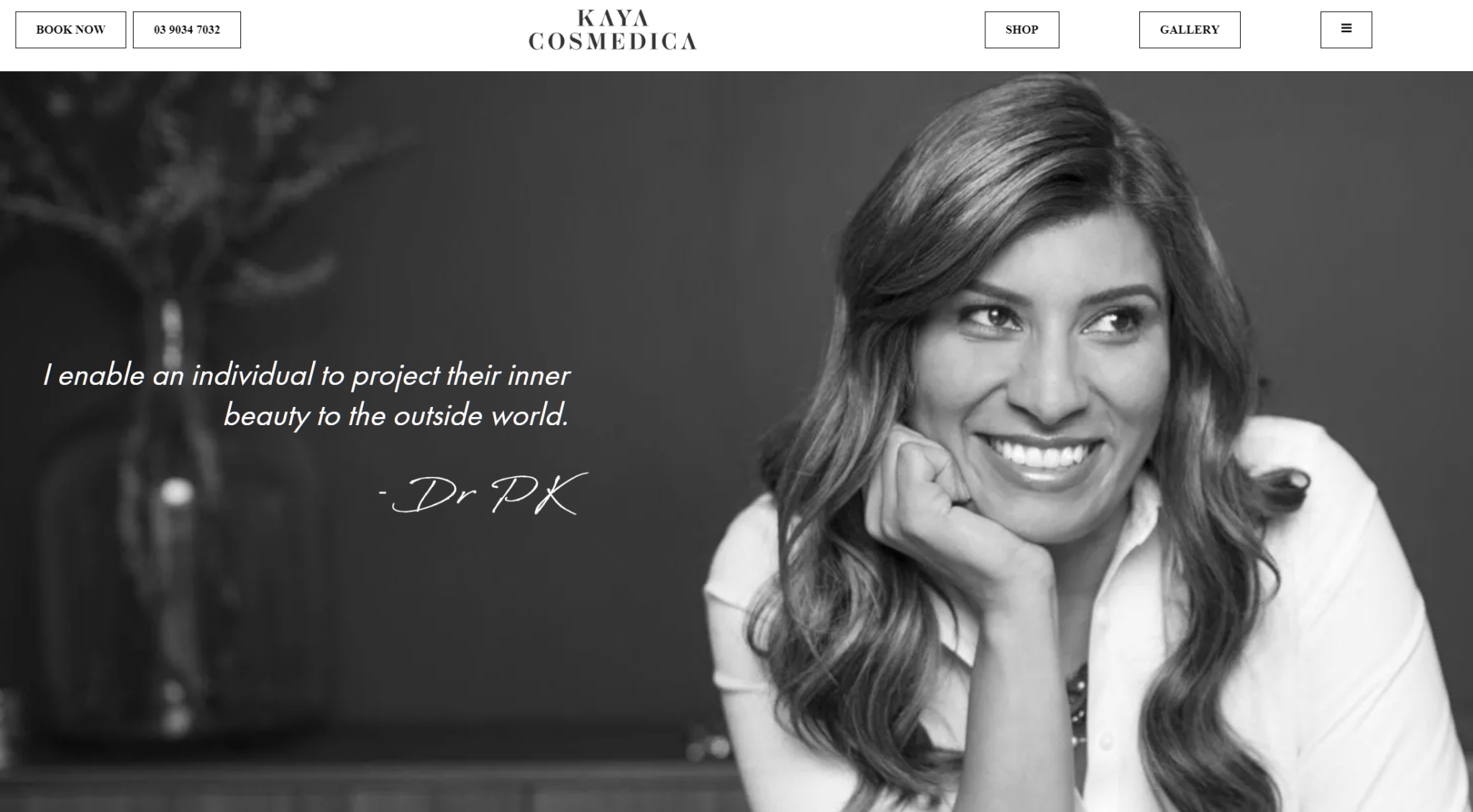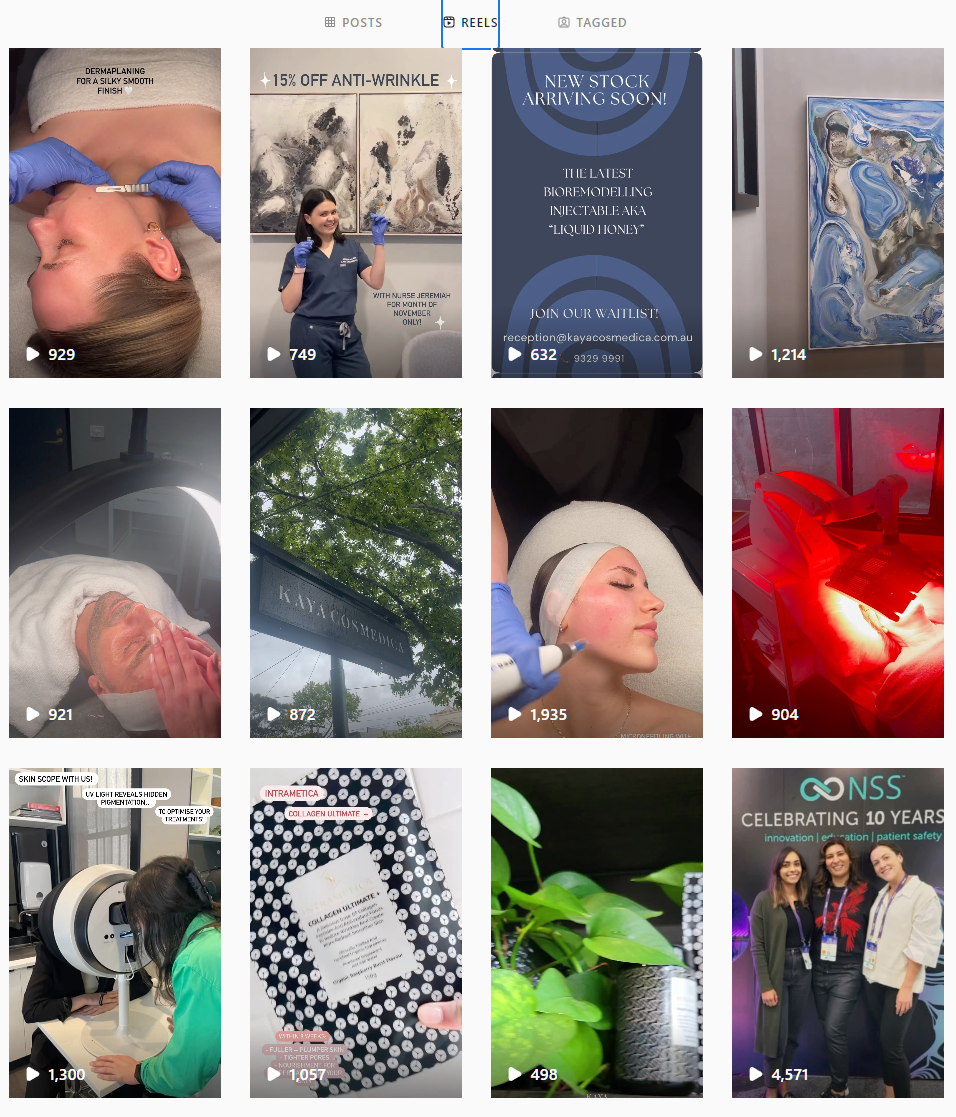 6. Park Cities Cosmetic Surgery
Many aesthetic brands, particularly plastic surgeons, try to build a brand on artistry and attention to detail. They want to project the idea that they are the summit of what plastic surgery has to offer. Unfortunately, that is a hard reputation to maintain. So when someone like Dr. Michael Lee of Park Cities Cosmetic Surgery comes around and nails it consistently, it is something amazing to see.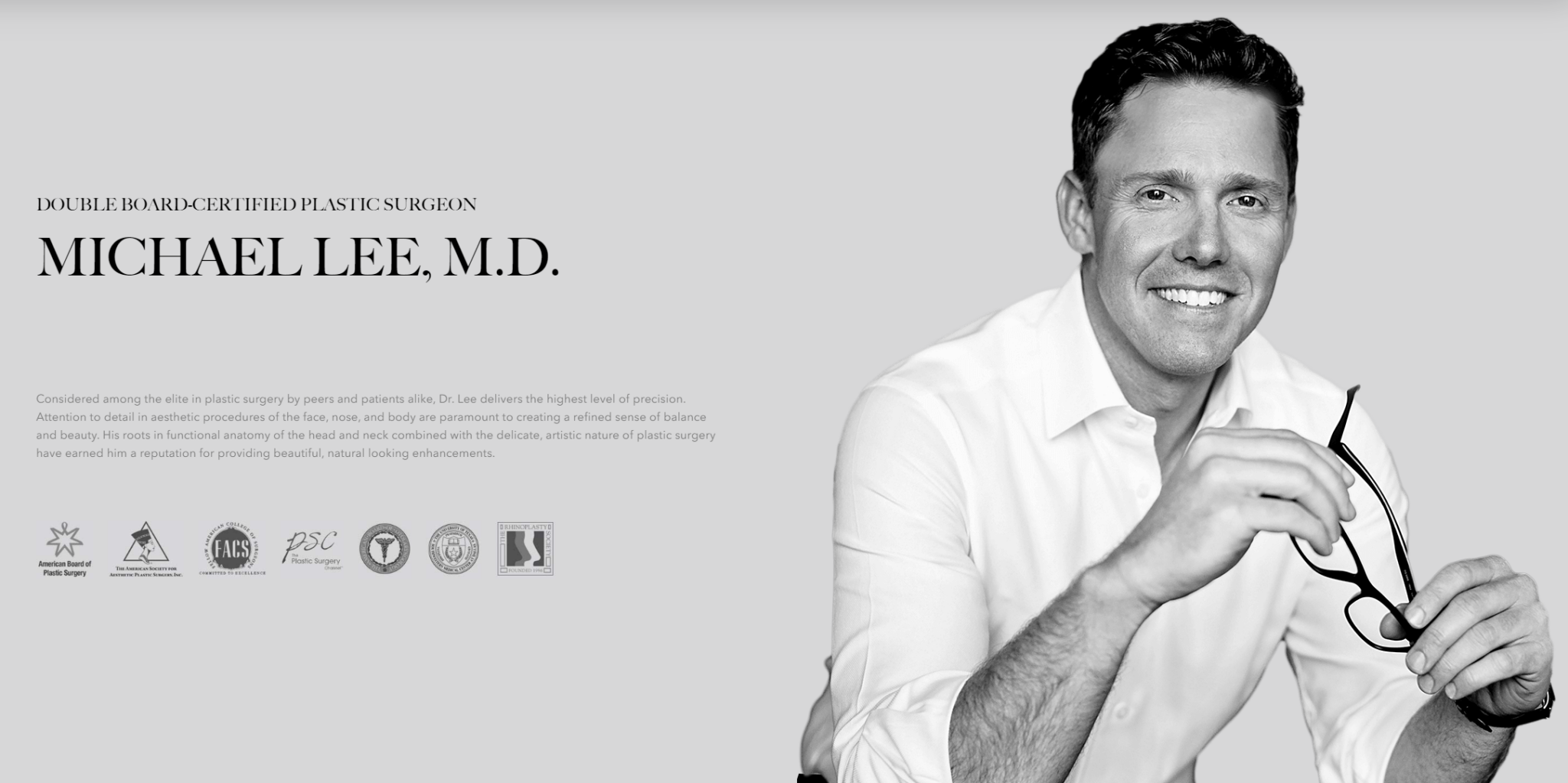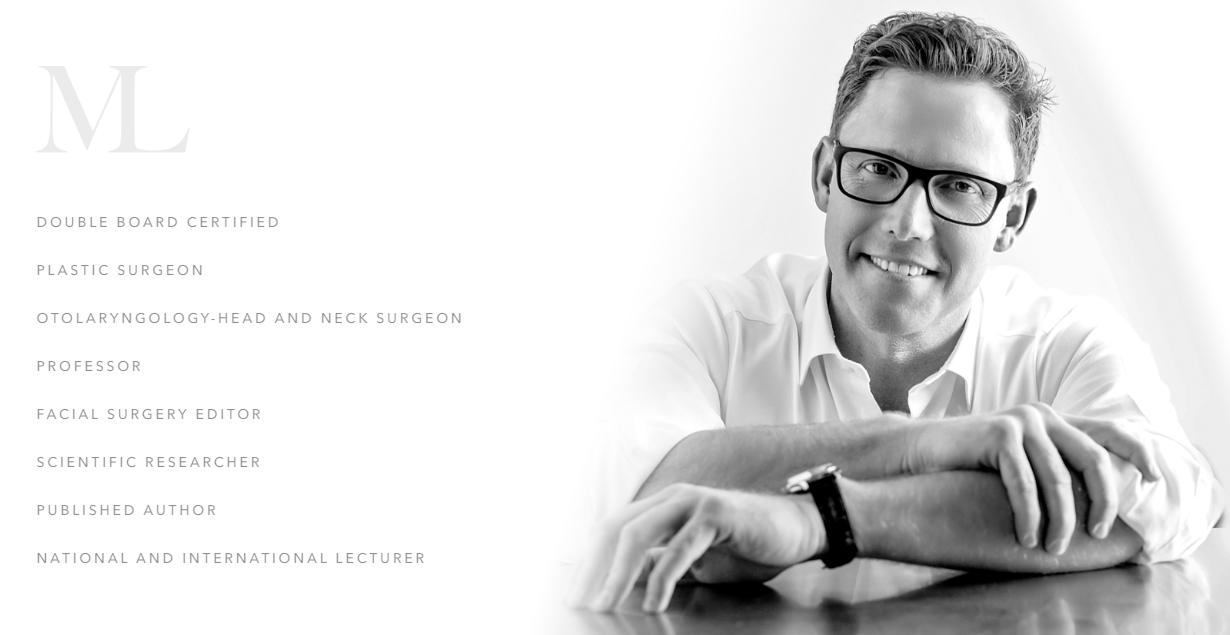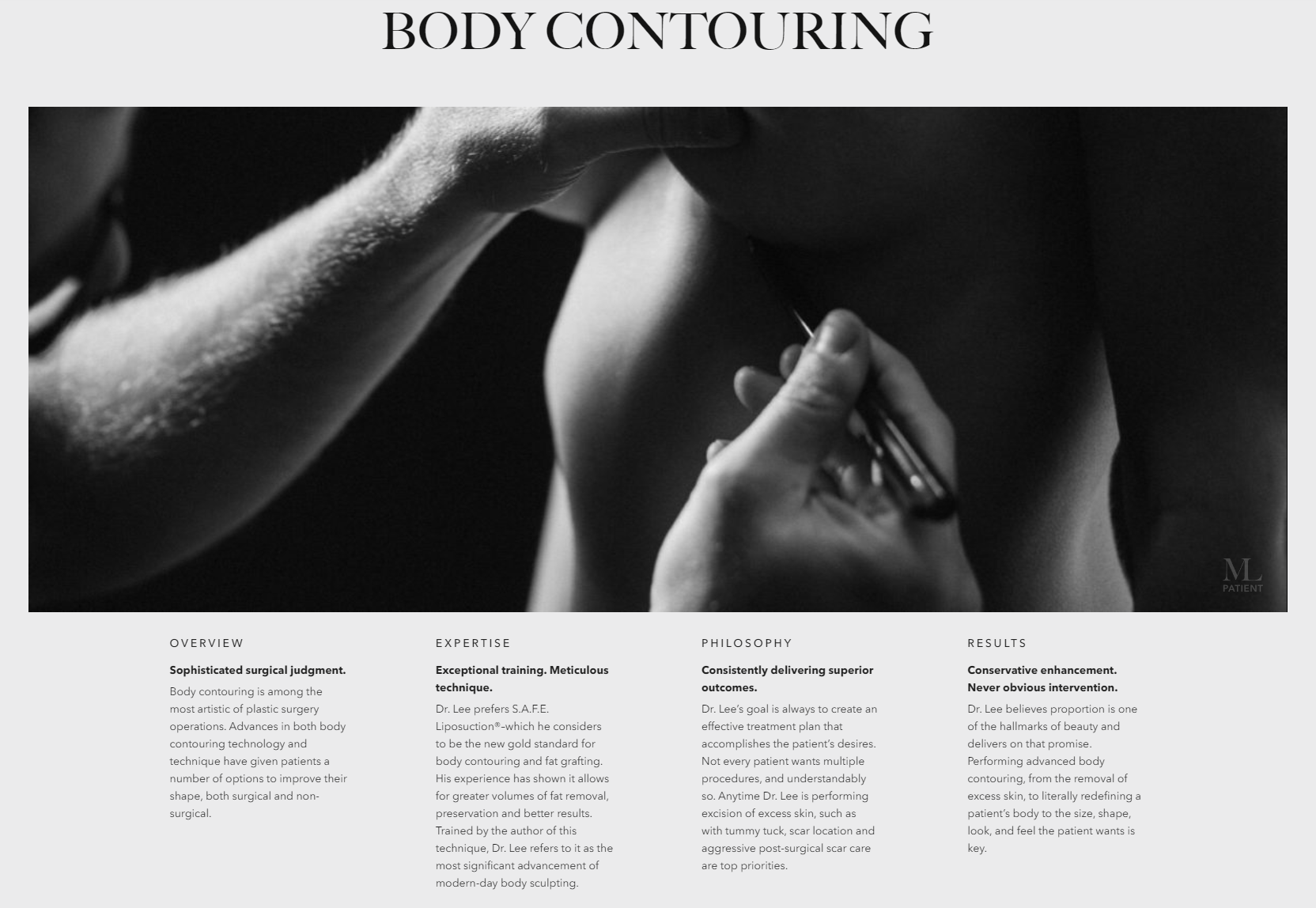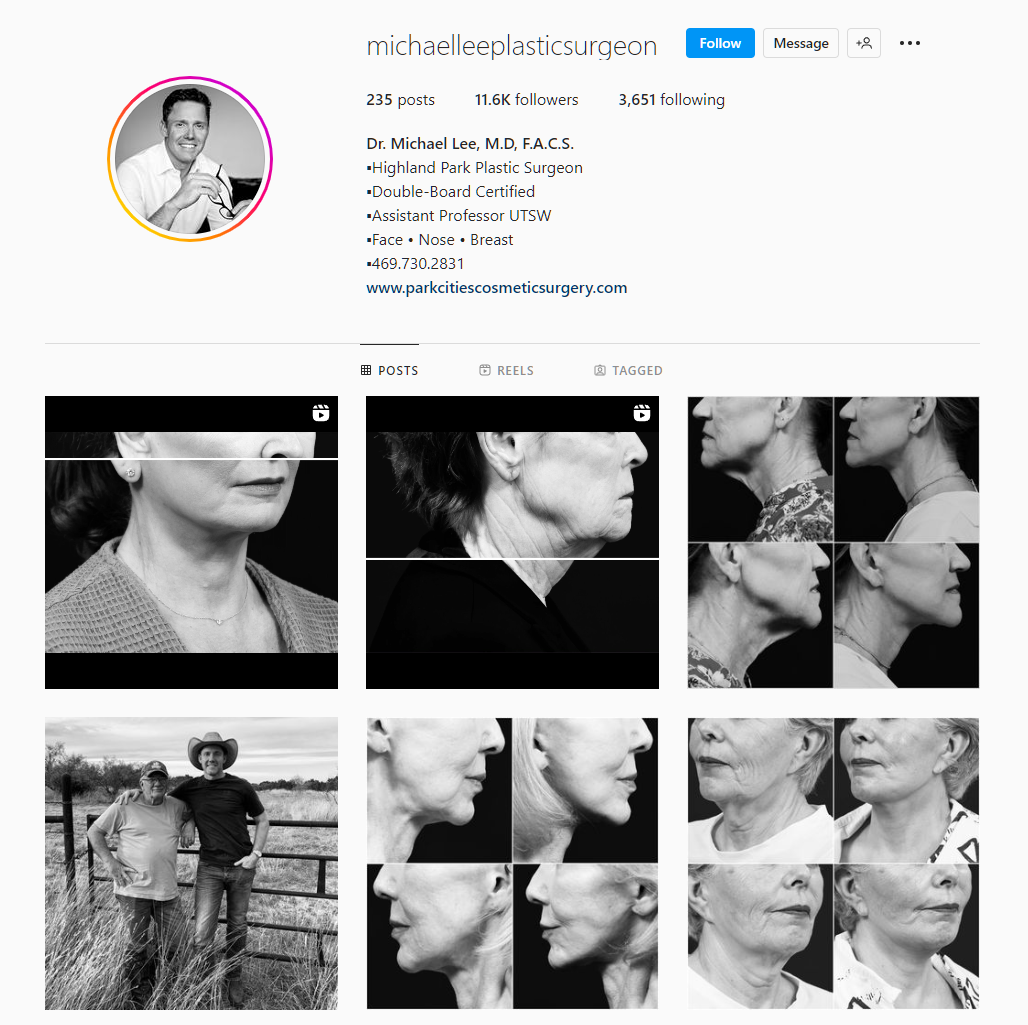 7. BTL Aesthetics
One of the big critiques about many aesthetic brands is that they refrain from marketing themselves over their treatments. Brands have taken a backseat to their products, and the industry has become stale if you aren't exposed to the right practices.
But there is one that stands out: BTL Aesthetics. They're not afraid to be who they are, and they proudly wear the brand on their sleeves. From buses that travel around the U.S. to campaigns with prizes in the hundreds of thousands, they do everything they can to ensure you it's the BTL name you remember, not just the newest device that's been released.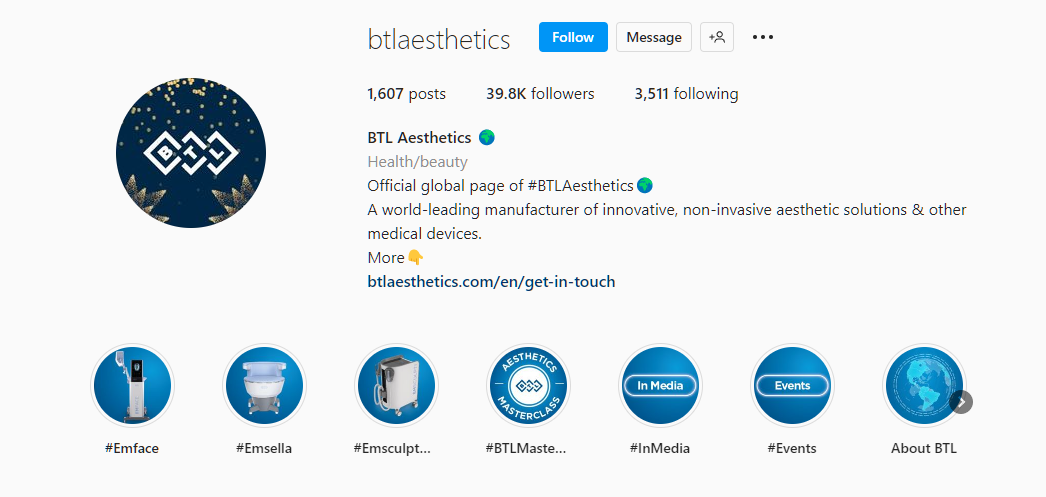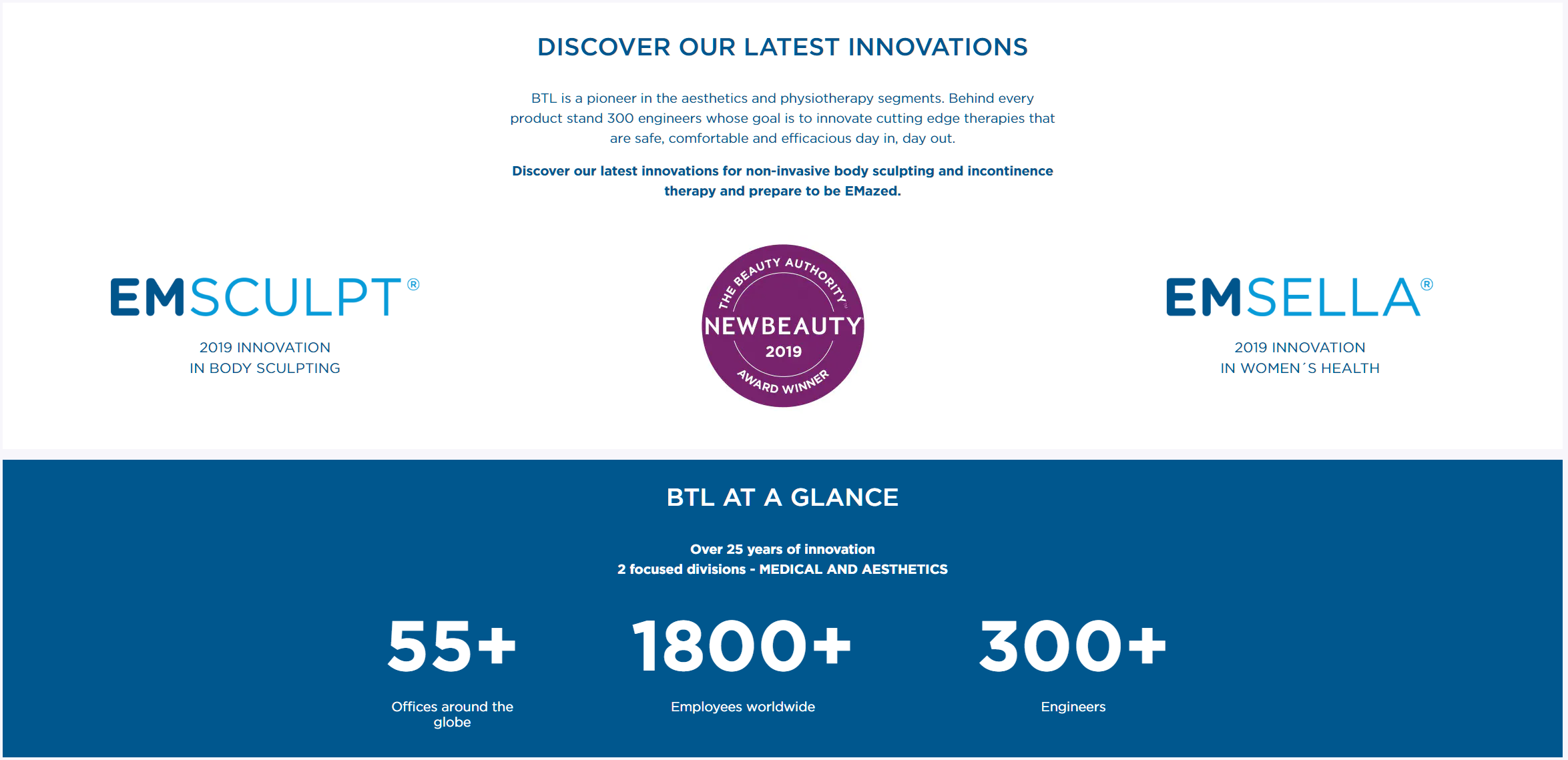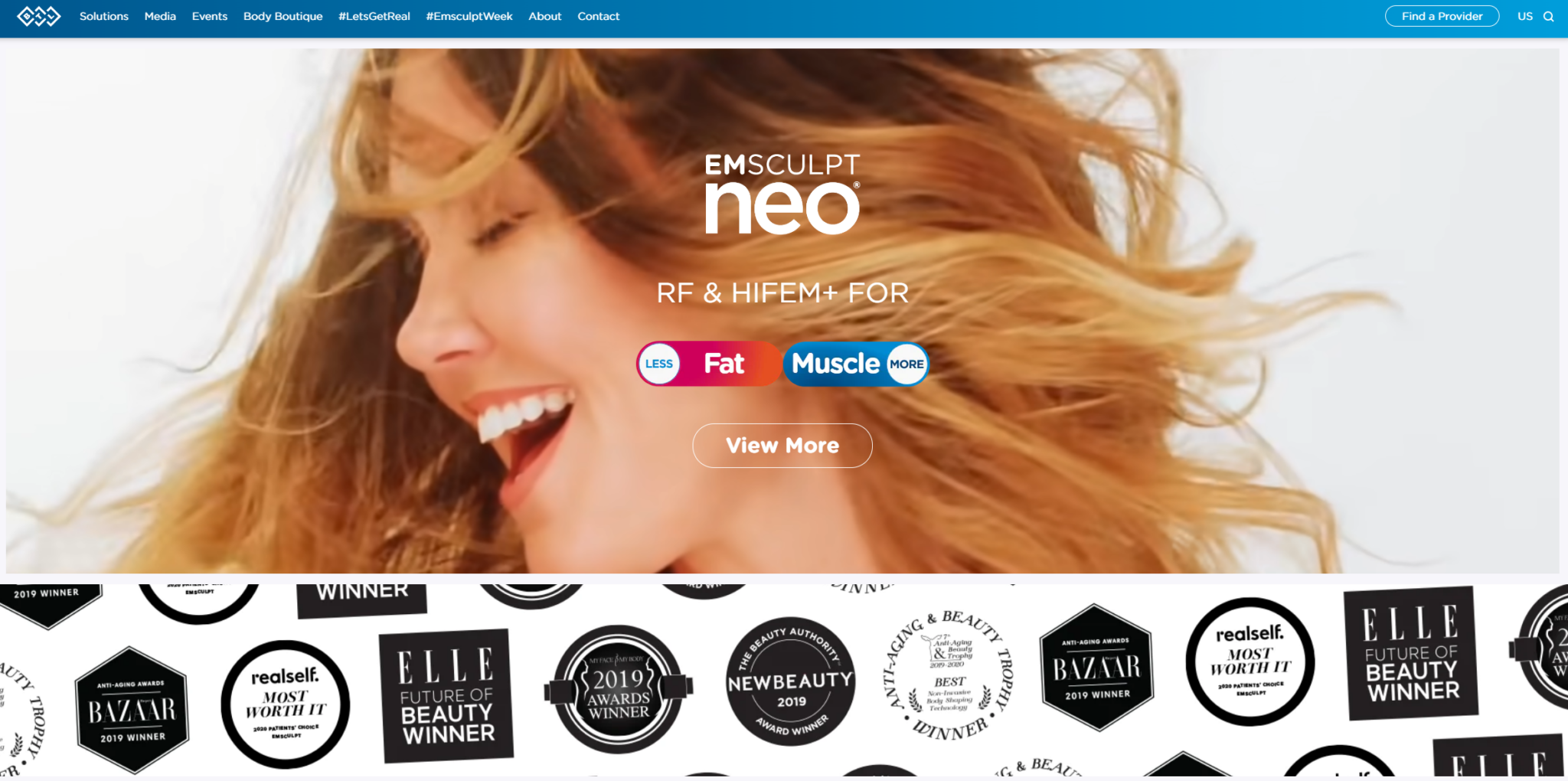 Bonus: Youth Lab
Youth Lab is interesting because they're not trying to be relatable, they're trying to be aspirational. They build their brand by building their staff — blowing them up all the time and featuring them on social media. And they put a focus on what those characters can do. Patients want to see people's personalities and hear their perspectives. They want to feel connected to our providers. They are going to spend a lot of time (and money) with them, after all. The days of being as bland as possible to appeal to as many people as possible are done. Be distinctive. Everyone may not connect with that and want to be your patient, but the people who do will really connect and be more loyal as a result.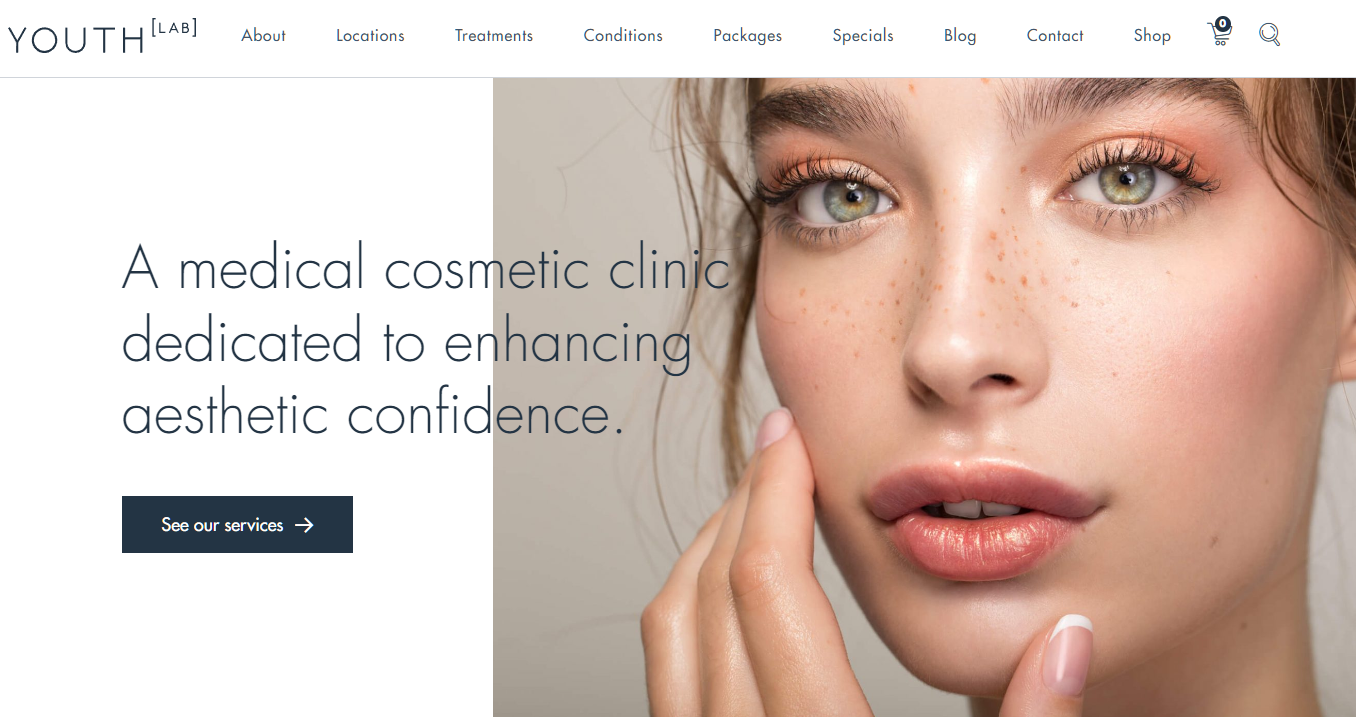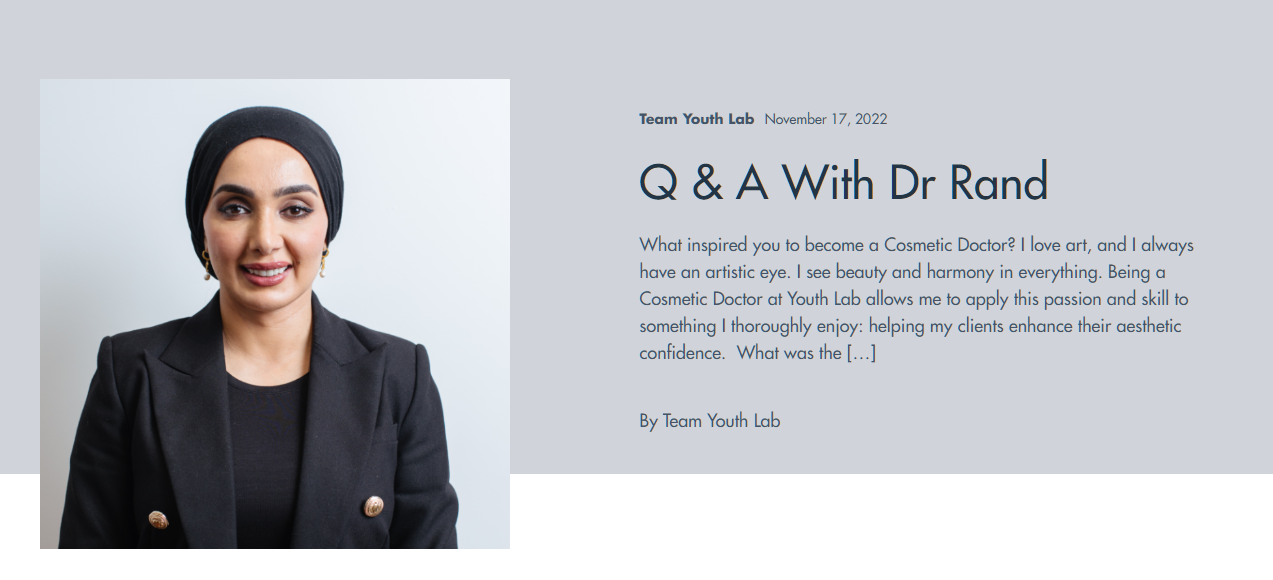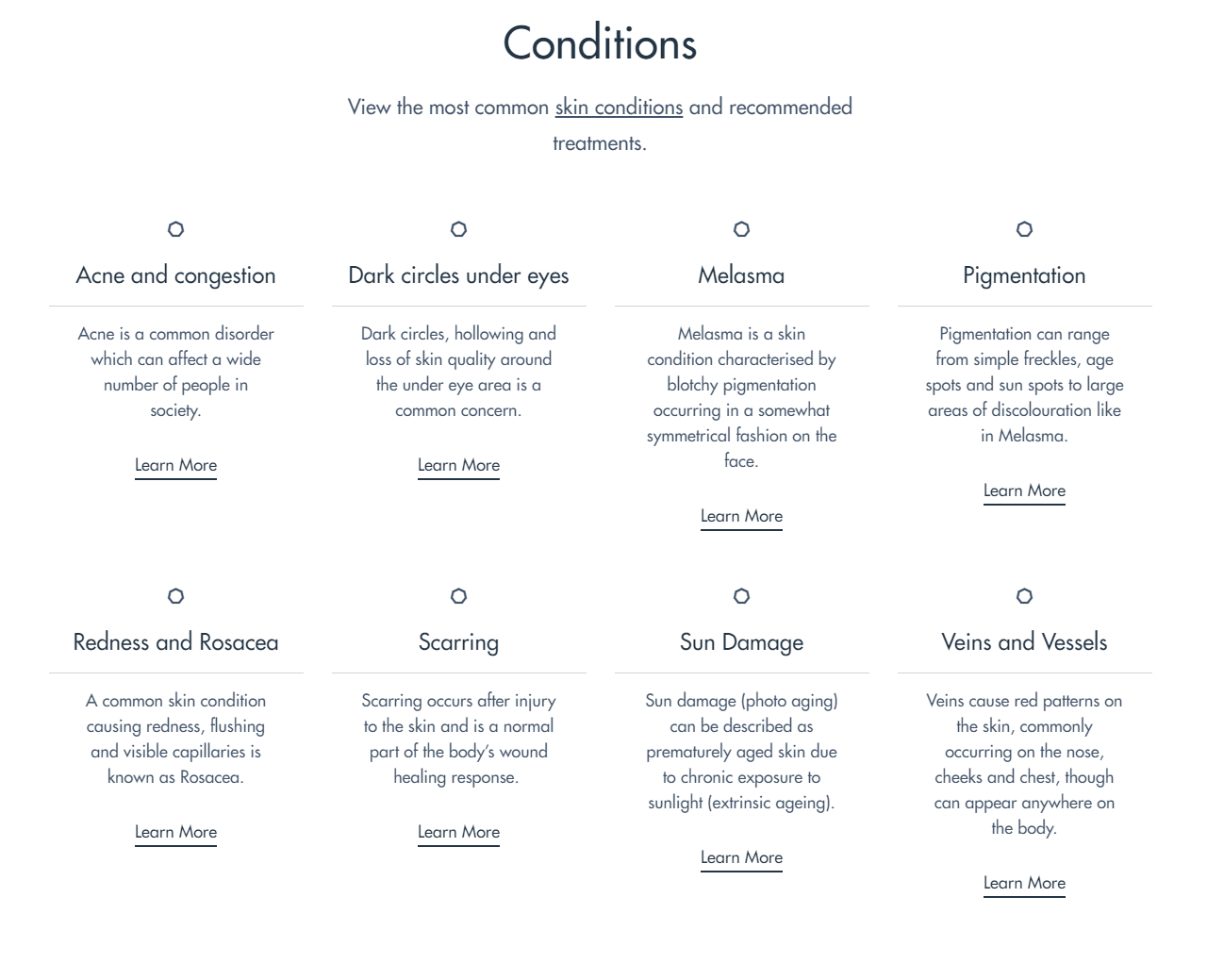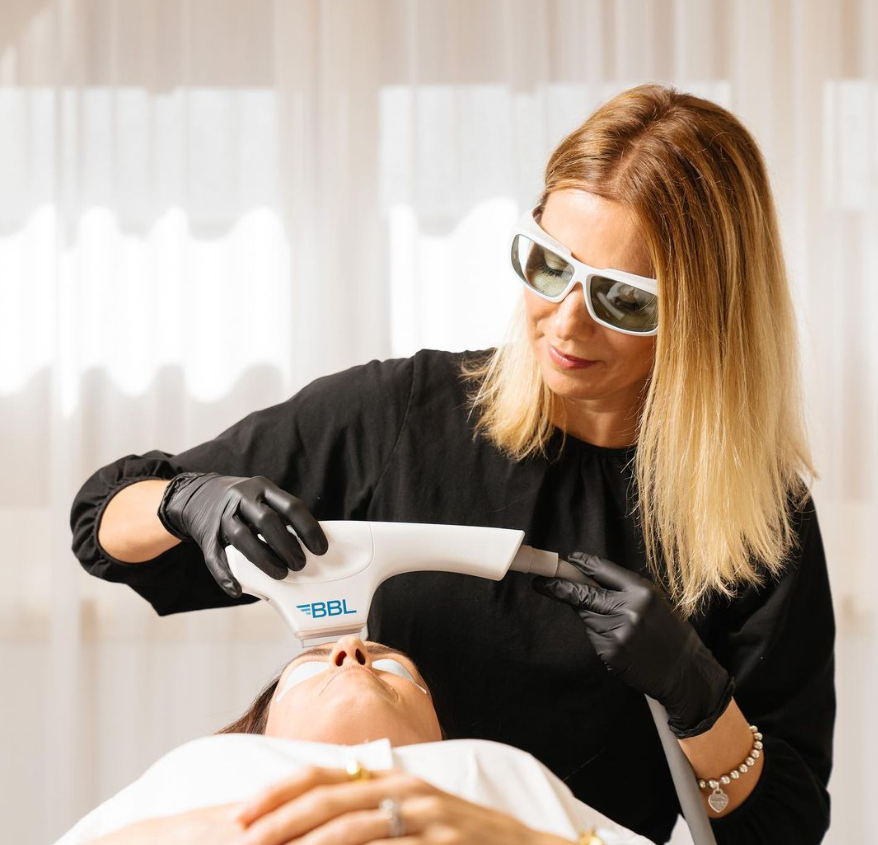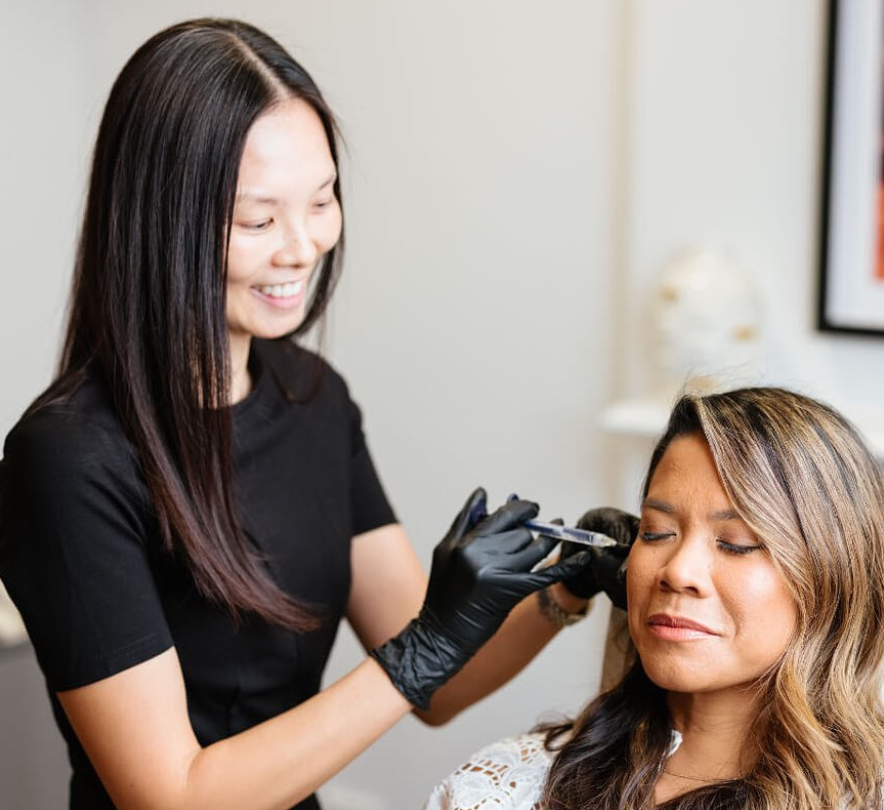 Want to Make the Next List?
We can't guarantee that, mostly because we don't know if this will be an annual type of thing, but we can guarantee to get your branding in order so you can go toe to toe with all these big hitters. 
So go ahead, give Incredible a call at (800) 949-0133 or schedule a one-on-one with us. As always, our educators are here to answer any questions you have, anytime, for free.
Check out the final article in this series by clicking here. Don't worry, it's an infographic. Minimal reading required.