Incredible Marketing has had the pleasure of launching dozens of websites for medical practices around the world every year. Last year we launched over 30 websites that were designed and built from the ground up by our talented team of designers, developers, and project managers. Here's a list of some of the awards that Incredible Marketing took home for website design.
Global Aesthetics Conference 2019
Dr. Randolf Waldman and Dr. Renato Saltz have organized over 50 aesthetic conferences around the world and teamed up a few years back to create the Global Aesthetics Conference (GAC) with asperations to grow it to be the top multi-specialty conference in the world. With those goals in mind, they turned to Incredible Marketing in 2019 to create and manage their entire marketing strategy for the year, which included a rebuild of their website homepage.
The overarching goal for their marketing campaign was to build excitement for the upcoming conference and to create a website homepage that conveyed that excitement.  Their homepage goals were a more modernized design with simple navigation and a "Miami" feel. On top of helping GAC to break attendance records and receive high satisfaction responses from attendees, the website homepage that Incredible Marketing built for the conference also went on to win awards.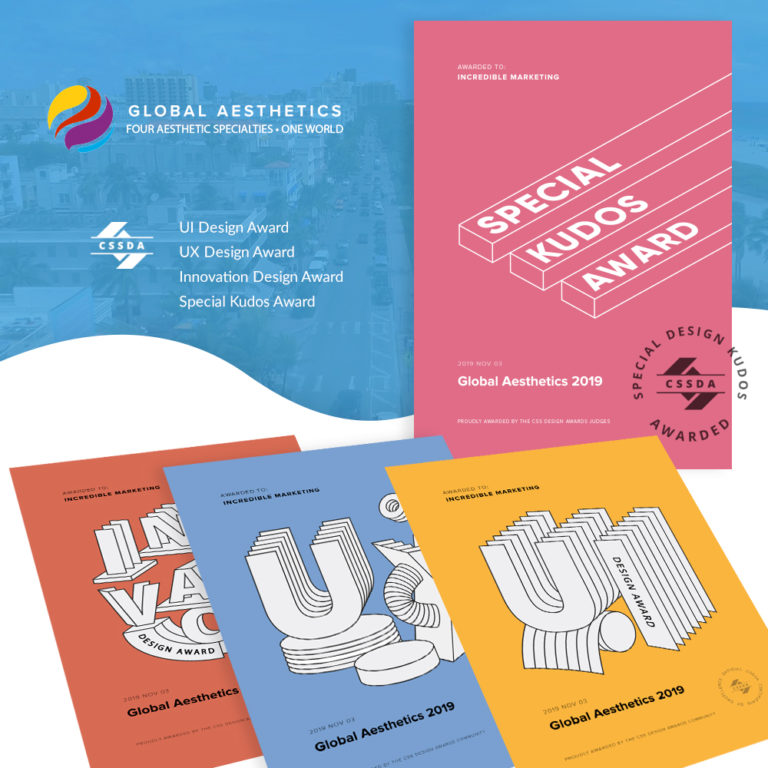 The Rejuva Center at Williams
The William Center was dominating their local market in New York and had been growing rapidly. With the growth came the need to position themselves as a more prominent figure in the world of aesthetic medicine, so they hired Incredible Marketing to execute a full rebrand of their entire company and build a new, custom website from the ground up. 
Their main goal was to ensure that we could create a brand that embodied all four of their branches together (Plastic Surgery, Reconstruction, Hair, and Rejuva) while also giving each of the branches their own distinct personality. Incredible was able to execute that with precision in their new logo and expand it to their online branding by creating a parent website that housed all the brands and a separate, distinct custom website for each of them that focused on a modernized look and feel, gallery user experience improvement, and creating an new interactive navigation journey to guide patients to the procedures and treatments they needed.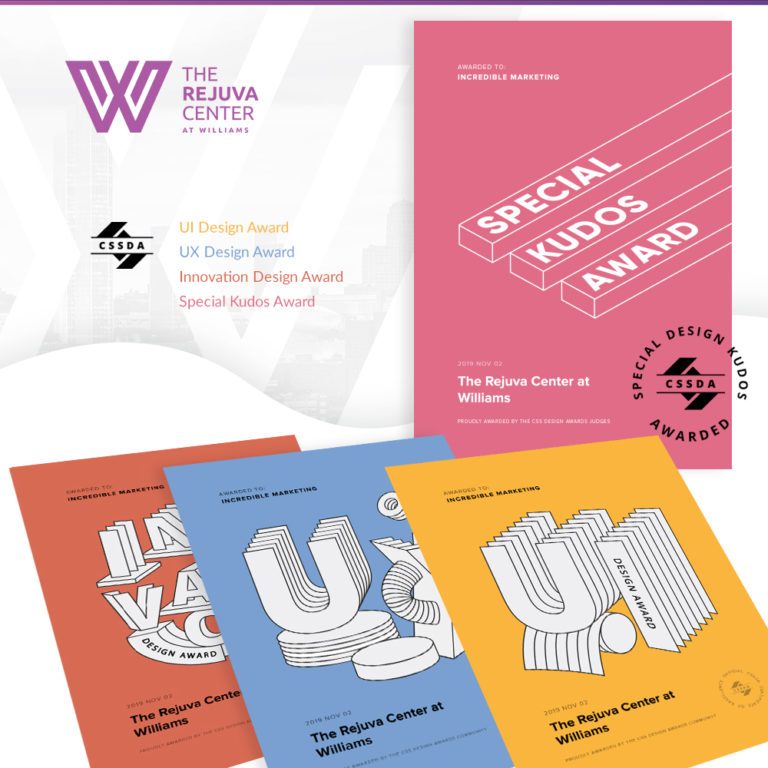 South Bay Aesthetics
South Bay Aesthetics came to Incredible Marketing with a dire need for a new website with a heavy focus on security and proper coding. Their previous site suffered from multiple hacking attempts, was riddled with broken links, loaded slowly, and was extremely outdated in both design and build. 
Incredible Marketing overhauled the entire website from the ground up and updated the entire branding and design. The new website focused on a modernized look and feel with clean, simple navigation. Incredible had the challenge of incorporating the gradient color pallet throughout the website and executed it flawlessly.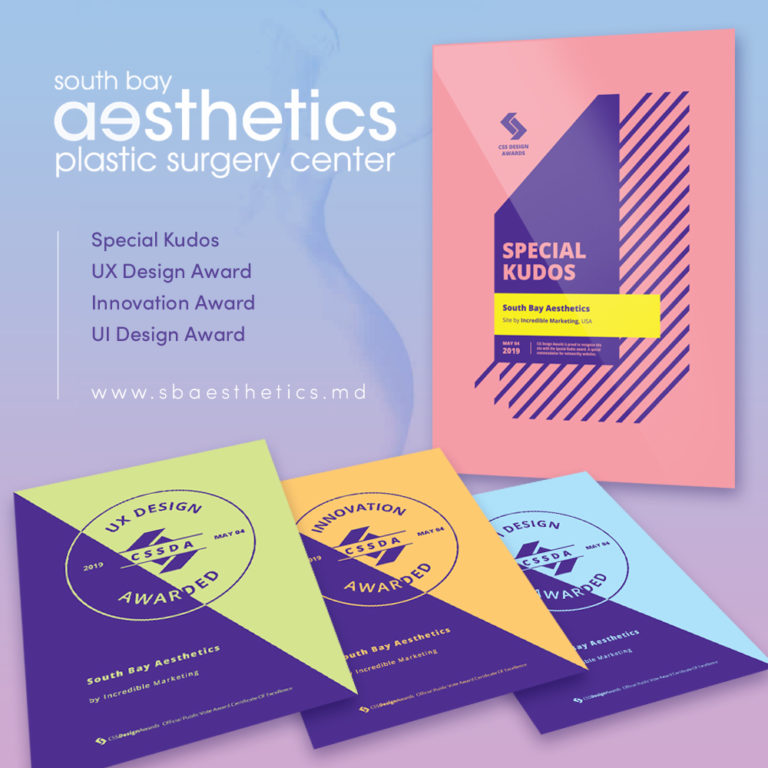 Kenneth Odinet
Dr. Kenneth Odinet had noticed that his practice's growth had been flattening out for the last couple of years and needed to make a drastic improvement in his digital marketing to become the go-to practice in Louisiana. They were currently localized in Lafayette but looking to expand reach beyond that area, so they teamed up with Incredible Marketing to create a brand new, custom website from the ground up. 
Their main goals for the new site were to draw users into the website immediately, better showcase their before and after gallery, and to create better calls to action on the site to funnel potential patients to the contact form. Incredible marketing was able to exceed those goals and even brought in our own in-house video team to shoot a video producing of their practice to create a more connective feel and humanize the practice for potential patients, that video is featured as the first thing that patients see when visiting the site.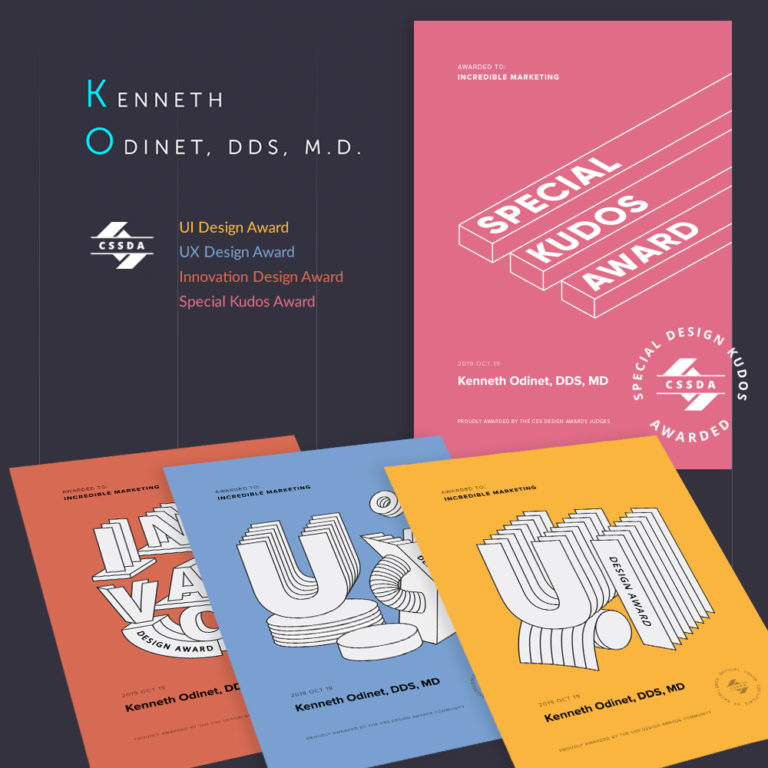 Detox Center of Colorado
Detox Center of Colorado is a safe landing place where those struggling with chemical dependency and co-occurring disorders can safely detox in a short term living space and decide what comes next with professional, compassionate guidance. They hired Incredible Marketing to build a semi-custom website that conveyed that message through imagery and design. 
Their main goals were to make the detox center feel like a high-end destination and make the visitors journey simple and informative. We built a clean, simplified navigation journey to get the potential patients the information they need and guide them to their resources, including a custom-built insurance verification page and a simple contact page.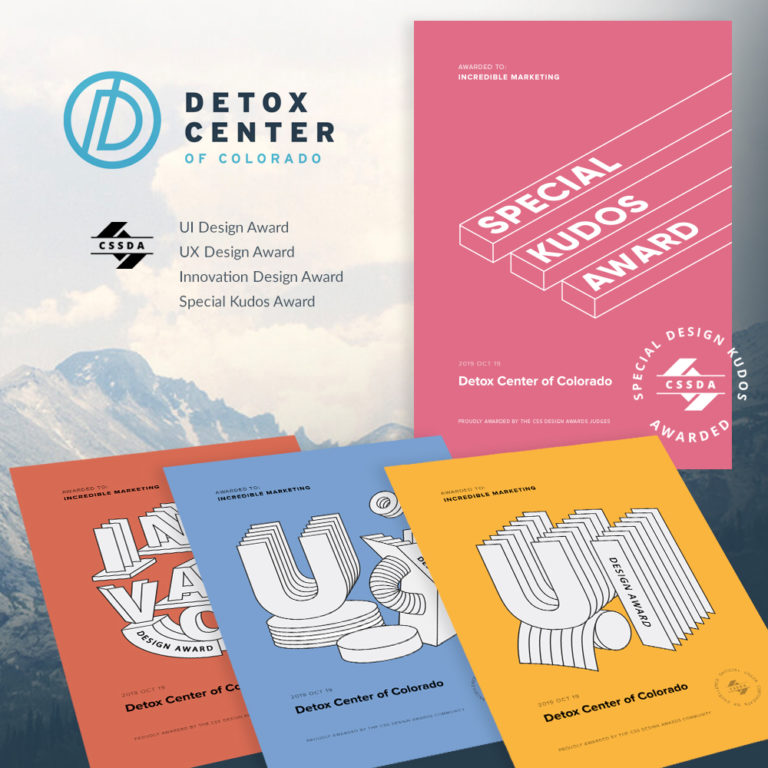 Journey Hillside Recovery Center
Journey Hillside was opening up a brand new recovery center in the hills of Los Angeles and put their trust in Incredible Marketing to create a marketing strategy and fully custom website to help get them off the ground running, set them up for success, and more importantly, work with them along the way to building and managing a strong marketing campaign. 
Their main goal for the website was to put a heavy focus on the recovery house itself. The property featured a bevy of on-site amenities and was nestled in the hills of Los Angeles, making it a perfect location for feeling isolated enough but also being close to the city. We built the website to feature tons of imagery, video, and descriptions of the property and worked to position the center as an exclusive, high-end experience with a focus on personal relationships in a boutique environment.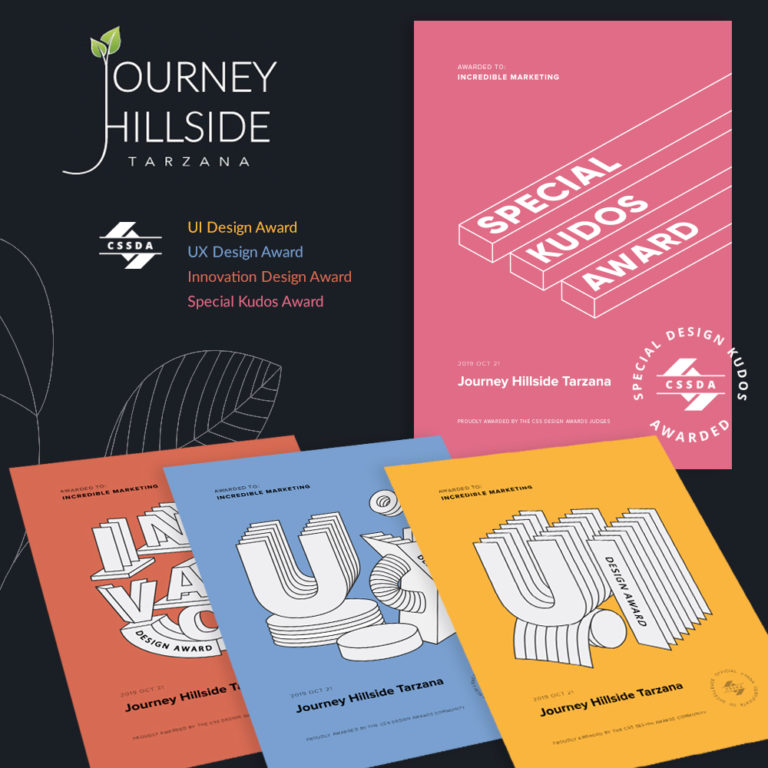 The Arbor
The Arbor Behavioral Healthcare had been around for a while out in the rural plains of Texas. They were looking to create a new website that added a personal look and feel and welcomed potential residents into the site. They had a large database of on-site photography that was gathered over the years that they wanted Incredible Marketing to strategically incorporate into the website to give it an authentic and personal feel rather than relying on stock imagery that creates a natural disconnect. With an overarching goal of obtaining more online admission submissions, the visitor journey on the website was created to funnel viewers to their admissions page through every possible entry path.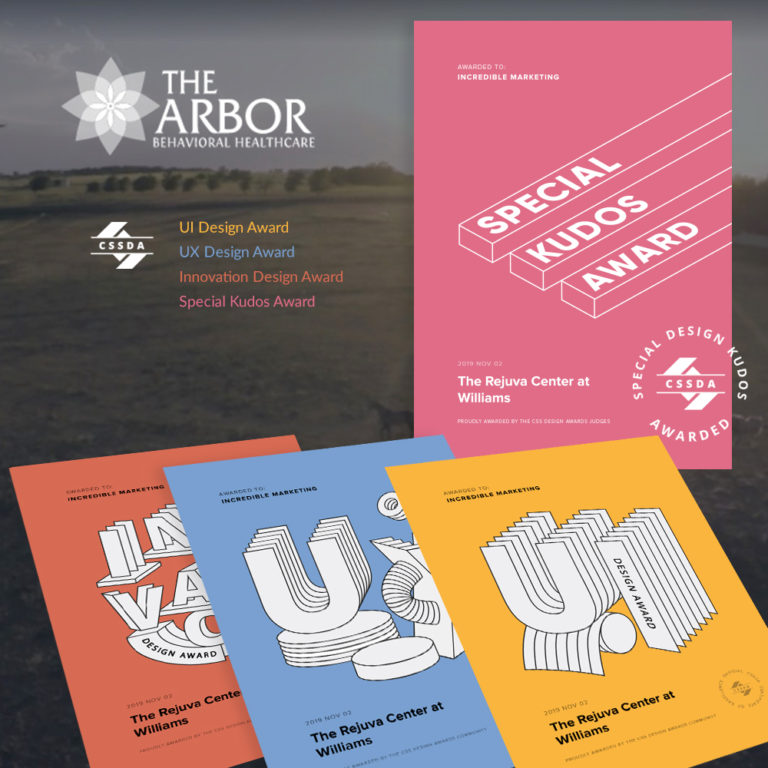 Spa Sydell
Spa Sydell is a large, multi-franchise company based in Atlanta with a plan to continue to grow their company and open up new locations, so they hired Incredible Marketing to build a website that could house their main brand but maintain the ability to navigate to and book appointments at the individual locations which also included incorporating an online booking engine through Znoti. 
The main goal was to build eCommerce into the website so that they could sell their branded beauty products. To aid with this, they wanted Incredible Marketing to help them create a gift card system that featured two options: a physical gift card and an e-gift card. This presented an additional challenge for the Incredible developers to build out a backend system for processing the gift cards, payments, and orders which they were able to execute masterfully.