About Us
Marketing should deepen the bonds between you and your patients, not cheapen them.
The power has shifted…
Consumers have more access, control, and choices than ever before, which means that winning patients isn't about what you do anymore; it's about how you do it.
Today, marketing is about creating value, not selling services.
In the Value Era, patients don't want or trust your sales pitch…
80%
By the year 2020, 80% of the entire buyer's journey is expected to occur without any human interaction.
Forrester
615M
is the number of devices that use software to block advertisements online.
2017 Ad Block Report
70%
of adults trust recommendations from each other more than statements from brands.
Forrester
Instead, patients expect practices to add value beyond products or services before earning their trust.
In the Value Era, marketing is a service: the service of helping patients solve problems.
Old era: Takers
---
Marketing as a department (silo within the business)
Push marketing messages to prospects (interruption)
Use marketing to drive immediate sales because customers don't have other options
Price and product as differentiators
Cheapen bonds between patients by competing on price
Lower profits
New era: Givers
---
Marketing as a service (everyone's a marketer)
Pull prospects to you by solving problems (utilitarian)
Use marketing to build a loyal audience because customers have infinite options
Experience as a differentiator
Deepen bonds between patients by competing on value
Higher profits
We're living in the era of value, and the Givers rule the world.
We know which side we're on. Do you?
Be Incredible.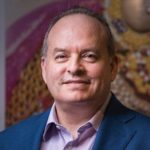 "We have been using Incredible Marketing now for 2.5 years. Right from the start Sam, Ebony, and the team have been fantastic. From social media to SEO to website development, their work has been exceptional. We are so thrilled with how far we have come thanks to them. We would highly recommend them to anyone."
Dr Morris Ritz
Plastic Surgeon, Ritz Plastic Surgery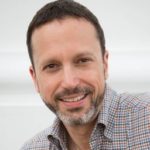 "My morning.. Me: "Oh my god!" Wife: "What's wrong?" Me: "Nothing…. my website is spectacular! They've done such a great job with this!""
Dr. Adam Lowenstein
Plastic Surgeon, Montecito Plastic Surgery
View Case Study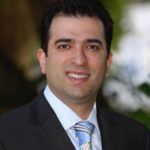 "We'd like to start off by saying, Thank you to Ebony, Luke and team Footloose from Incredible Marketing. They are such great people and easy to work with :) They constantly come up with fresh new content ideas for our blogs, social media, and website. Incredible Marketing has really gone over and above. We are very pleased with the service provided by this company. "
Dr. David Mashhadian
Plastic Surgeon, Rodeo Surgical Arts
2008

Born on date

400+

Medical conferences attended

1000+

Practices we've helped grow

32

Average age

53-14

iPhones vs. Android

8

Languages spoken

23

Furry office friends

Jaymeson

Incredible Of The Year

37

Incredibles Total
Faculty speakers at the following meetings