Who remembers this?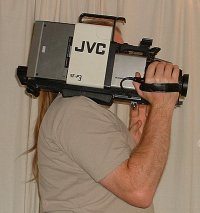 Every Christmas my dad used to pull that monstrous heap of metal out of its slick plastic briefcase, hoist it over his shoulder and lug it around the house as my brother and I flung the remains of paper snowflakes and snowmen across the living room.
"Boys, show the camera what Santa brought," my dad would say.
All I ever could see was a sliver of his furry chin and a corner of his bald forehead—the rest hidden by the gargantuan humming video camera.
It recorded video on full-size VHS cassettes (yikes!). Using it felt like some space-age experiment. It weighed as much as one, too! Heck, we were lucky if dad recorded for ten minutes before his shoulder went numb.
And the video quality? Lest we forget. Lest. We. Forget.
Fast forward to 2015…
 GoPro Hero 3
You can now fit 100x the image quality at a fraction of the price in the palm of your hand. Actually, you can fit two in the palm of your hand for the same price as one of those space-age thingamajigs from the 80's.
Technology has officially bulldozed the barrier to entry of producing HD, professional video. And if I were a betting man, I'd wager parents of today just strap a GoPro to their kids' head on Christmas morning and call it a day.
With costs so low, you can't afford NOT to add video to your practice's marketing repertoire, especially given the following:
In this article, I'll show you how to build a professional HD video studio in your medical practice a tenth of the size as the one my dad was using, for less than $700. And I'll help you get started with your first video.
I know what you're thinking: "Video? I know NOTHING about video or editing!" Don't sweat it. This setup is for beginners!
"Video. I don't have time for video!" Do you have time to take a lunch break? Then you have time to record a video with this setup.
Let's get started.
Building Your "Incredible Video Studio"
My goal when creating the Incredible Video Studio was to provide the lowest barrier to entry while still maintaining professional quality video and audio so that anyone can use it:
No intimidating technology. No experience required. Just three buttons: power, Wi-Fi on, record
Portable. Easy to move. Shoots anywhere (only eight small pieces)
It's unintimidating: I want you, your staff, and your patients to feel comfortable on camera so that you use it often (not terrified by big production equipment and lights).
Easy to capture and edit: Camera settings and editing video can be like learning a foreign language. Not for this setup.

Camera: GoPro Hero 3 or 4
GoPro is the fastest-growing video camera maker of all time. The GoPro Hero 4 packs professional 4K video resolution into less than two cubic inches, and includes an outlet for an external mic, WiFi to connect to a mobile app where you can control all settings and functions, and a wide angle lens to capture more of your surroundings.
The Hero 4 retails for $399.99.
The Hero 3 + (last year's model) retails for $299.99. If you can afford the Hero 4, get that one, but the Hero 3 + still shoots 1080 (one step lower than 4K).
Bonus: the GoPro also captures professional-quality photos. So snap photos of your office, your staff, your patients and your community, and start humanizing your practice.
GoPro Settings: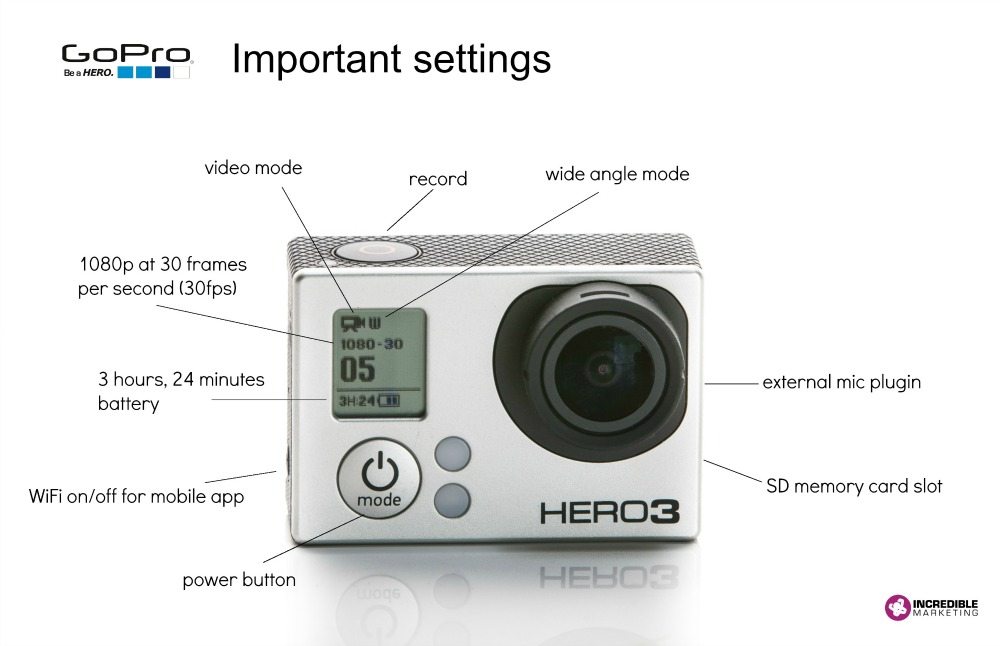 The GoPro comes with an easy-to-follow manual, but remember these four settings (just like in the photo above):
Mode: video
Resolution: 1080
Lens mode: Wide angle
Frame rate: 30 frames per second
Audio: Rode VideoMic Pro
Rule #1 of producing video: It doesn't matter how great your video quality looks if your audio is garbage.
Audio is the most important element of any video worth its salt, which is why I included the Rode VideoMic Pro external mic (Retail $216).
It's an ultra lightweight condenser mic that fits in your pocket, runs on a 9V battery for over 70 hours, mounts to a tripod, and plugs directly into the GoPro. Even better: it provides crisp, clear, professional audio quality that far exceeds any internal mic.
Rode VideoMic Settings:
Set the VideoMic to -10db and power it on to the first level (|). That's it.
Piecing It All Together: Mounts, Stands, and Accessories
The finishing touches to you Incredible Video Studio include: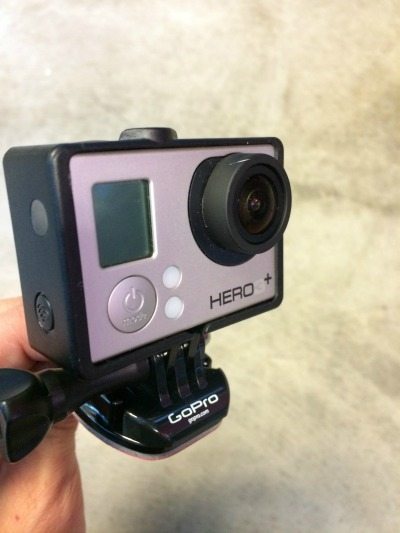 GoPro in Frame Mount
Attaching bushing adaptor to mini tripod
Connecting to the GoPro Smartphone App
Turn GoPro's WiFi on by pushing WiFi button on site
Download GoPro app from the app store.
Pair your GoPro to your smartphone WiFi in the settings > WiFi
Open GoPro app. Click on Connect and Control
Itemized Shopping List:
TOTAL COST: $692
Add Ons + Upgrades:
The Final Product
The Incredible Video Studio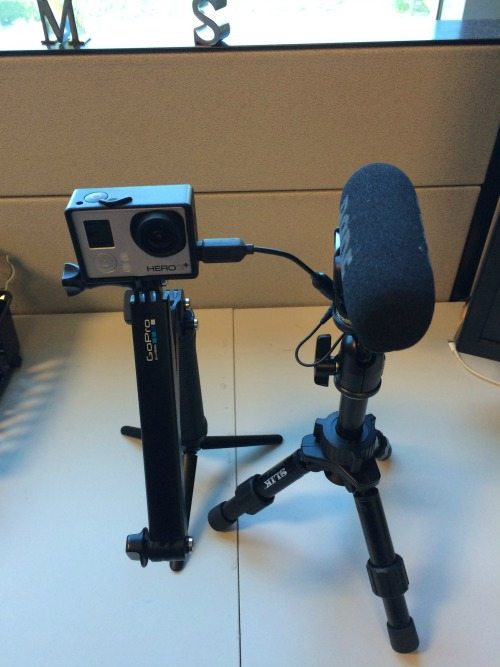 Actual footage from the Incredible Video Studio
(Don't forget to watch it in 1080p)
Note: This video is a little over three minutes long, so uploading to YouTube takes about 35 minutes. Since I'm impatient, I condensed the video using HandBrake in order to shrink to file size and increase upload time to 5 minutes. In doing so, some quality was lost.
Tips For Creating Your First Video
Now that you know what you need to shoot professional quality videos like the pros, it's time to shoot your first video.
The Incredible Video Studio works best for:
•   RealSelf Video Q&A's
•   Procedure/treatment FAQ's & tutorials
•   "Meet the Staff" videos and interviews ("a day in the life")
•   Patient testimonials/success stories
•   Video blogging
•   Social media content
•   New procedure or treatment promotions
•   Event video interviews (Ask customers to talk about their experiences at your next event)
•   Kickstart your Youtube SEO strategy (YouTube is the second largest search engine in the world)
•   Behind the scenes videos and photos of your practice
•   Email marketing video snippets/introductions (2-3x more clickthroughs)
Find a Well-Lit Spot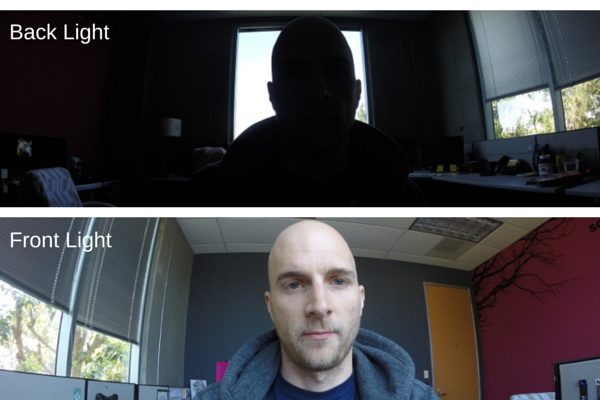 Like audio, if your lighting sucks, so will your shot.
Pro Tip: Always keep the light in front of you rather than behind you.
Positioning the Camera and Mic
The key is to position the camera just above your line of sight. Same goes for the mic.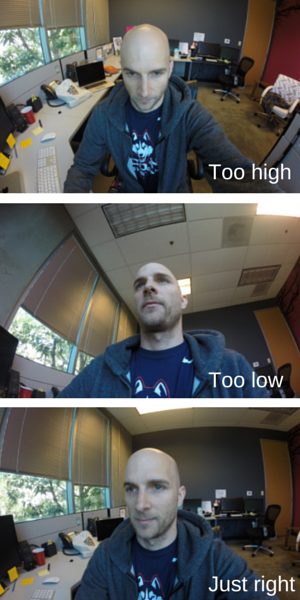 Pro Tip: Always keep the camera height in line with your eyes (or just above your line of sight), and keep the camera and mic arm lengths distance from your face .
Get Creative With Your Camera Mounts
You don't need to use the GoPro mount. GoPro makes an assortment of mounts that you can place anywhere: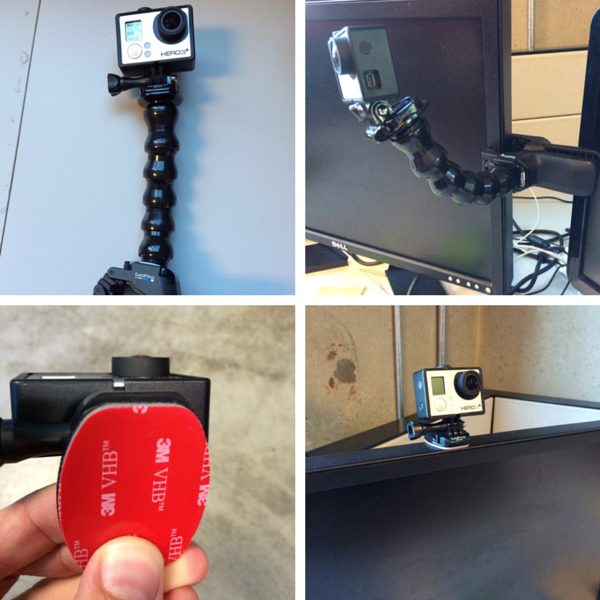 Pro Tip: The only caveat is that the mic cable is only 4-5 inches long. So keep this in mind. If your mic cable isn't securely plugged in, you'll hear noise interference in your recording.
Write It Down
Create a script and keep it under two minutes. Rather than reading directly off the paper, try memorizing it. If that doesn't work, use your script as an outline to help you remember key points. 
Pro Tip: Break your script into 1-2 sentence paragraphs to help with memorizing.
Use a Backdrop
To avoid tension between the subject and the background, consider adding a backdrop to eliminate the background noise altogether. In the video example I provided above, the background is pretty busy.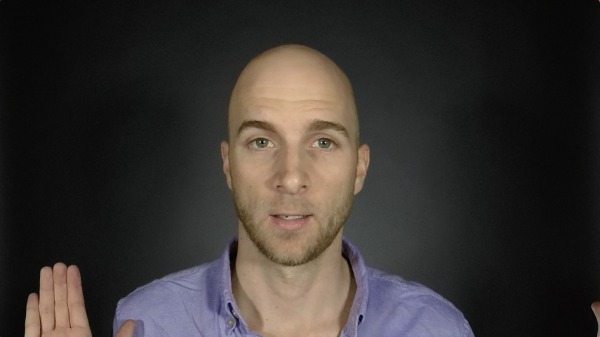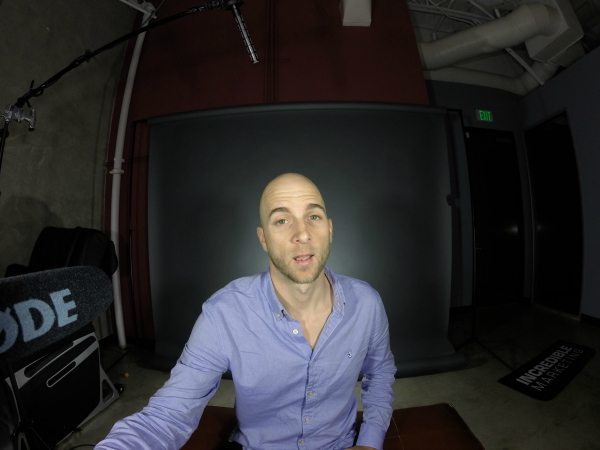 Pro Tip: You don't need to use an actual backdrop. You can setup your camera so that there's nothing but a solid wall in the background. If you do opt for a backdrop, I recommend Savage Seamless Paper.
Use the GoPro Video Editing Software
Download GoPro's FREE video editing software here. This editing software does most of the leg work for you, and makes editing for beginner's a breeze.
Pro Tip: Want to save yourself some serious time in post production? Shoot your videos in one take! It may take longer to get the right shot up front, but it will save you valuable time during editing, especially if you're just getting started.
"That's a Wrap!"
We've come a long way since the space-age shoulder camcorders of the 80's (sorry, dad). Video marketing for your medical practice is now easier than ever.
With the Incredible Video Studio, all you need is a little front light, a quiet room, and a lunch break. No need for expensive cameras or years of experience (or any experience for that matter). Just set it up, turn it on, and shoot.
What Now?
•   What are you waiting for? Start filming! Shoot your first video and let me know how it goes.
•   If you need help coming up with topics, give us a call at (800) 949-0133 or schedule a one-on-one.
•   Did you like the Incredible Video Studio? Share it with your friends and colleagues on social media or via email.