Communicating with photos and videos has fast become the zeitgeist of the 21st century (just ask these YouTubers).
With the rising popularity of Facebook Live (live streaming), Snapchat, Pinterest, YouTube, Instagram, and new mediums like Periscope, it's easy to see why the universal language of the future is not written in text (sorry, Twitter); it's captured through a lens.
So the question remains: do you speak the native tongue?
If not, there's hope…
Technology, connectivity, and information are now so ubiquitous that we're experiencing the evolution of photography and videography in light speed. And it's making it easier, faster, and less complicated for your medical practice to share its point of view.
Technology that was available only in the most expensive cinematic cameras three years ago has made its way into consumer cameras of today.
And the most promising new technologies of today will be disrupted by better technologies tomorrow.
The result?
Better quality for less, like smartphones that pack more cinematic power than the camera used to shoot the original Star Wars. (Thanks, Apple.)
It gets better, though…
You don't need to be the next George Lucas to capture life through a lens. Not anymore.
In fact, today's social media users don't award scripted, high-production visual content with their attention; they award authenticity. Just ask Snapchat, who built their empire around life's unscripted moments, or PewDiePie, who makes more than $12 million dollars a year producing low-budget YouTube videos.
But you do need to reimagine the way you approach visual content as a business.
Forget about capturing scripted moments in planned intervals throughout the year- you can't outsource authenticity to your marketing agency, and your patients won't trust it. But you can create an environment designed to capture authentic moments when they happen.
How?
By putting cameras and audio in the hands of your most creative employees, when, where, and how they need them.
The good news?
It's never been easier, or more affordable, to do just that. And I'll show you how.
In this article, I'll explore the latest photo, video, and audio technologies that will help your practice gain an edge and capture more of life's unscripted moments, quicker, easier, and with better quality. No experience required- I promise.
When you're done, you'll have the tools needed to capture authentic visual content that you can use to differentiate yourself on today's visually-obsessed social media platforms.
Let's get started.
Ricoh Theta S
---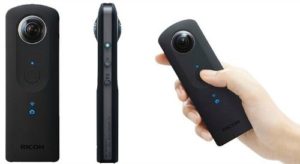 Three years ago, if you wanted to capture 360-degree photos and videos, not only did you need 4-6 different cameras working at once, but you also needed to "stitch" the images together in post-production.  Yes… Expensive. Complicated. Time-consuming.
I know you remember those unsolicited emails from Google "Trusted" Partners offering to create 360-degree virtual tours of your practice, right? (Ya know, these dudes.)
We've come a long way since the wild west of 360-degree photography.
With the Ricoh Theta S, you can capture 360-degree HD photos or videos with the click of a button, and the internal software will stitch together the image for you- no editing required.
Picture every photo on your website. Now picture every photo in 360-degrees. Amazing, right?
You can live stream in 360, create virtual reality tours of your practice, create tiny worlds, spice up your before and after photos… anything!
Check out Ricoh Theta footage:
Insta360™ Nano
---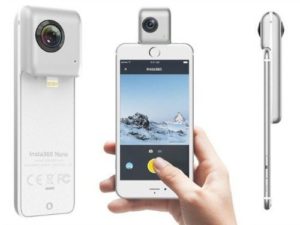 Or you can forget everything I just said and turn your iPhone (iPhone6/6s/Plus only) into a 360-degree camera instead. Seriously.
The Insta360™ Nano lets you do just that, and it's only $200. How do you like us now, Google Trusted Partners?

The Nano utilizes two fisheye lenses to capture 3K footage in 360, not to mention it includes a mobile app with real-time video/photo sharing, live streaming, and camera controls.
Give the Nano to a different employee each day, and document life at your practice in 360. (Note: only Facebook and Youtube support 360-degree videos as of now.)
Watch and learn:
GoPro Hero/Session
---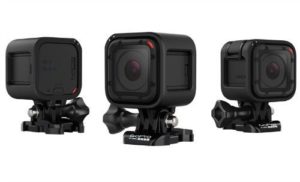 No photo or video gadget list would be complete without including the GoPro, though the competition for consumer action cameras is on fire. So how does GoPro plan on differentiating themselves from the pack with their forthcoming GoPro Hero 5?
8K video resolution! That's 16 times as many pixels (detail) as your current 1080p HDTV. And it will likely only cost somewhere in the neighborhood of $500.

There's no excuse not to have a GoPro lying around your practice anymore.
While you wouldn't want to use it for your before and after photos, it's perfect for fun, high-quality action shots, time-lapses, testimonials, tutorials, wide-angle shots of your practice or operating room, group videos at special events, point-of-view shots, and social media imagery of any kind.
Since the GoPro is so small, it can mount anywhere, and it's not intimidating- making it the perfect non-invasive video option for your practice. Use it to capture unique camera angles, too, like mounting it on the ceiling or to the end of a laser.
I shot this video using the GoPro and a Rode VideoMic Pro microphone:

Brinno TLC200: Time-Lapse Camera
---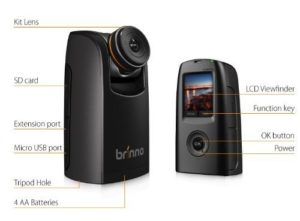 We've all seen a time lapse video before. Ya know, the flower that blooms in fast forward and makes us all tingly inside?
But, historically, they've always been complicated to capture and edit for the non-photographer.
Not anymore. 
The Brinno TLC200 only takes time lapse photos (up to 270,000 frames… which is a long time lapse, too), and all you need to do is turn it on and push record. No editing or special skills required.

The question remains: for $90, why would you ever waste your time with standard time lapse headaches again?
Capture a time-lapse of a procedure or treatment, of your ride to work, of an employee's day at the office. Heck, time lapse everything!
Roam-E Flying Selfie
---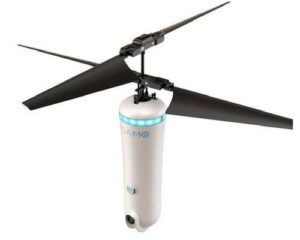 Hear me out. And yes, a flying selfie was inevitable.
You don't have to think selfies are cool. And I'll admit it: when I discovered the Flying Selfie (yes, it's a drone that follows you and takes pictures and videos), I laughed out loud.
But rather than waste your time taking solo selfies on your iPhone and risk looking terribly desperate to fit in with your younger audience, purchase the Roam-E Flying Selfie, and let it be a fly on the wall as it follows you and your patients around your practice.

I promise: this thing is awesome when you get creative! (Way cooler than a selfie stick! I think…)
What makes the Flying Selfie so impressive is it's smart facial recognition technology: before it takes off, the camera memorizes your facial features, so no matter how many people come and go from the shot, it will continue to follow you.
Think of it as a drone with a high definition panoramic camera; only you don't need to operate it manually.
It's aerial photography on autopilot for $399. Now do you think it's cool? 
DJI Osmo: 4K Camera & Gimbal
---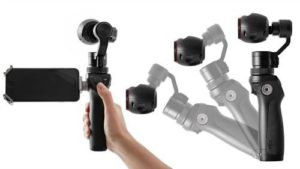 DJI is most commonly known for their aerial drones. But after having so much success with the camera and stabilization technology on their drones, they decided to create a handheld version. Enter: The Osmo.
Unlike other handheld tripods or camera mounts, the Osmo is a gimbal, which means that no matter how you move your hand or the camera, the gimbal will pivot, making the video smooth in motion.
So if you want to add a layer of professionalism or drama to any video you create for your patients, do it with the Osmo- you can walk, jog, or run, and the image will still look smooth.
And if you don't, use it for the 4K camera (extremely high quality). You can attach your smartphone and use it as a monitor, too.
Note: if you plan on recording audio with the Osmo, I recommend using an external microphone (like the SmartLav+ I mention later in this article).
Don't believe in the power of a stabilized shot? Take a look for yourself and get inspired:
The Padcaster
---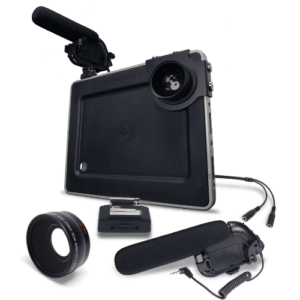 The Padcaster turns your iPad into an all-in-one video production studio, complete with a professional mic, lens, and microphone cable- just snap your iPad in and shoot.
It's mobile; it's easy to use; and it's durable, making it the perfect rig for any medical practice.
The power of the Padcaster?
With an iPad, you can record footage, edit that footage on iMovie (free with iPad), and distribute your content all from the same device, making it extremely efficient.
So set up a Padcaster in every room of your practice and record, edit, and post patient testimonials to your website and social media in minutes.
PS If you want a similar solution but for your iPhone, check out the tutorial I made for the iPhone version called the MCAM Lite.
Logitech HD Pro Webcam C920
---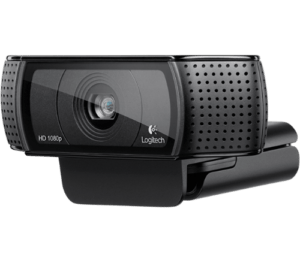 For $99, there's no reason why you should ever use your built-in computer camera ever again.
Though you may not use your computer camera often, adding a professional quality HD 1080p camera like the Logitech could change that.
The Logitech C920 is compact and portable, and it mounts to a tripod, too. And aside from operating as the perfect solution for quick patient testimonials, you can use it to have your staff add video updates to patients' electronic medical charts.
I've seen doctors use this set up for webinars, conference calls, interviews, and to record quick, personalized thank you videos for each patient.
OlloClip iPhone 4-in-1 lens adaptor
---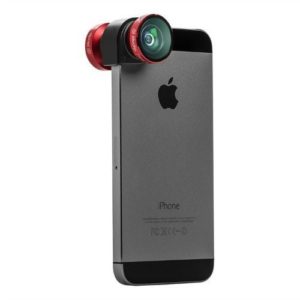 Want to differentiate your Instagram photos? Then use the OllocClip to enhance your iPhone's field-of-view beyond what the built-in camera is capable.
The OlloClip is a pocket-sized 4-in-1 lens adapter for your iPhone 6/6s/Plus, and comes with a fisheye lens, wide-angle lens, macro 10x lens (close up), and a macro 15x lens (closer up).
Capture the close-up details of facial, laser, dental, and skin treatments; alter your perspective with the fisheye, or double your point of view with the wide-angle.
Bonus: the OlloClip works for the front and rear camera. Fisheye selfie?
Narrative Clip Wearable Camera
---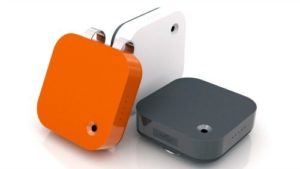 Have you ever heard of lifelogging?
It's when you collect and analyze data about your personal activity using technologies like mobile apps (e.g. fitness apps) and wearables (e.g. FitBit).
Of late, there's been one technology dominating the lifelogging world: wearable cameras.
Photography and videography have always been a form of lifelogging. But with wearable cameras like the Narrative Clip, you can now document life's unscripted moments while remaining in the moment.
Yep, you guessed it: the Narrative Clip attaches to your collar and takes an endless stream of photos and videos throughout the day so that you don't have to. Just attach it to your clothing and show your patients how you see the world. (Just make sure patients know that you're using it and that you're not violating any HIPAA regulations!)
Rode SmartLav+ Lavalier Mic
---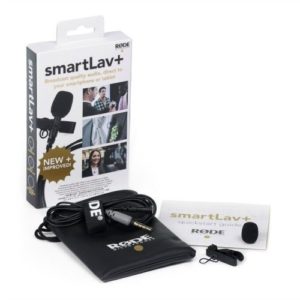 You can get George Lucas to shoot a video for your practice on a $60,000 cinema camera, but if the audio quality sucks, so will your final product.
That's why every video production, no matter how little the budget, needs a reliable, versatile, high-quality microphone like the Rode SmartLav+.
Not only does the SmartLav+ sound amazing for the price, but it also plugs directly into your smartphone, tablet or camera- no postproduction audio matching required.
Creative idea? Use the lavalier mic when you want to shoot close-ups of procedures or treatments while staying behind the camera and narrating.
Ditching your in-camera audio for this discrete lavalier mic is the easiest way to increase the quality of your production. I promise.
Note: the cord is only two feet, so I recommend buying the 6-foot cord adaptor here.
Blue Yeti USB Mic
---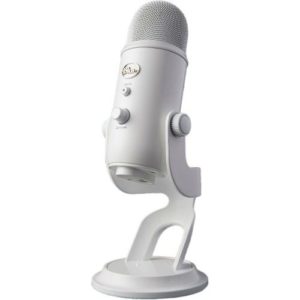 The Blue Yeti provides studio-quality audio without the hassle. Plug the mic into your computer using a USB cable and Viola!
I use the Blue Yeti mic for webinars, interviews, podcasts, conference calls, video voiceovers, and screencasts (recordings of my screen).
So the next time you think about using your built-in computer microphone, think again and use the Blue Yeti.
Rode Smartphone VideoMic Me
---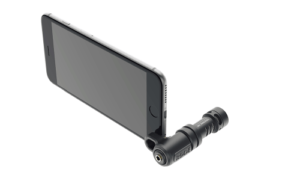 Not all patients or employees will like the lavalier mic since it requires that you place it on them.
Instead, use the Rode VideoMic Me: a small boom microphone with high-quality audio that plugs directly into the headphone jack on your iPhone or Android device.
While the quality won't live up to the Rode SmartLav+, it's not far behind.
The VideoMic Me works best when the subject is within a few feet of the camera and you don't mind ambient sound bleeding into your audio. Any farther away from the camera and you'll want to use the SmartLav+.
iStabalizer Smartphone Gimbal
---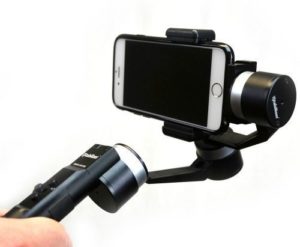 Like the DJI Osmo, the iStabalizer is also a mechanical gimbal- only the iStabalizer is designed specifically for smartphones up to 3.25 inches wide.
With the iStabalizer, you can eliminate the shakes associated with hand-held video altogether. Plus it comes with a 3-foot long extension pole that makes it easy to capture high angles, just like a drone.
Use the iStabalizer to add a subtle layer of professionalism to any video you shoot at your practice- your patients will notice. For example, give it to a patient to film a personal experience video log (just make sure you tip them 😉
You can buy the iStabalizer by itself for $350, but I recommend buying the Ultimate iPhonography Bundle for an extra $50; it comes with the iStabalizer, a mini tripod, a monopod arm extension, a dolly for cinematic panning shots, and a Bluetooth remote to trigger the record button.
Muku Shuttr Remote
---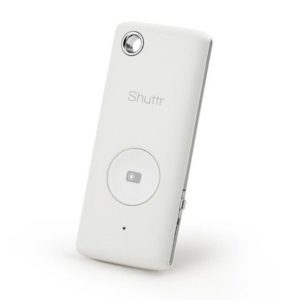 Never leave home without it.
And since you can attach the Muku smartphone shutter remote to your keychain, you won't have to.
Trust me: being able to control the record button on your smartphone remotely will change your life!
It especially helps when you need to be in front of the camera to shoot a video, but you don't have a second person present to help you push record.
Shoulderpod S1 Smartphone Grip
---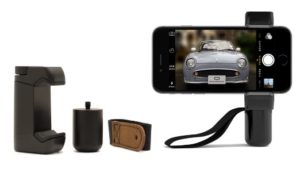 Every smartphone needs a mount. The Shoulderpod grip just happens to be the best on the market for the price.
You can us it to mount your smartphone on a tripod, to operate as a stand, or to function as a handle grip. It's extremely versatile.
And if you're looking to mount your external microphone (or another camera, like a GoPro) to your iPhone, check out the Shoulderprod R1.
Conclusion
Just a few years ago, I didn't have the experience or skillset to venture into video and photography.
It would have taken up too much time. I was ambitious.
It would have cost too much money. I was broke.
And it would have been too hard to learn on my own. I wasn't going back to school.
But today, technology is no longer the wall blocking you or me from creating visual content; it's the bulldozer.
Today, it's no longer about finding someone who has the experience to point and shoot; it's about creating an environment where everyone can point and shoot, always.
So put these tools in the hands of your patients and employees today, and empower them to create, because they'll be in the lunchboxes of our kids tomorrow.
Suggested Reading
The DIY iPHone Video Marketing Studio for Your Medical Practice
3 Free Design Tools for the Non-Designer in Your Practice
How to Use a GoPro to Create Videos for Your Patients