During the first few months of first grade, I used to write my own stories, illustrate them, bind them in a booklet, and read them in front of my class. After my second or third story, my brother's third grade teacher asked me to read aloud to their class, too.
My poor brother.
As I thumbed through the staple-bounded pages and read my stories with youthful inflection, the red in my brother's cheeks would deepen in color as his head slightly sunk into his shirt.
Fourth row, middle. I'll never forget his face.
I was five and a half; the same age that most kids learn pre-reading skills like pronouncing simple words or writing letters. But I was creating, writing, illustrating, and reading my own stories.
A true Hemingway? Not even close. 
To tell the truth, I couldn't even read.
How did I do it?
I created the story from imagination, asked my dad how to spell the words, wrote the words on the page, drew the pictures, and used the illustrations to guide my live performance.
I never read anything from the page. I recalled the story using my visual memory.
Before my brain developed the capacity to read text, I could use images to trigger memories; and, ultimately, to make people believe I knew how to read when I really didn't (well, they caught on a few months later).
The human brain can remember up to 2,000 images with little learning, and recognize them days later. Even at the age of five-and-a-half.
Which makes sense considering:
65% of people are visual learners
40% of people respond better to visual information than plain text
Humans process visuals 60,000 times faster than plain text
So how do you, a non-designer, create a more visual experience with your content so that patients will remember it, just like I remembered my stories when I was five-and-a-half?
You use design tools for non-designers. Free ones, too.
These tools will help the non-designer:
Create before & after photo collages in seconds
Watermarked photos with a logo
Resize any photo in seconds
Create blog, email and social graphics from beautiful templates
Create PDF's from templates
Create social media profile cover banners for FB or Twitter
Design beautiful infographics. Yes, infographics!
And so much more…
And yes, this means NO Photoshop!
I use these tools every day in some capacity because, like you, I am also a non-designer. But, I bet you couldn't tell from my designs.
Let's get started.
PicMonkey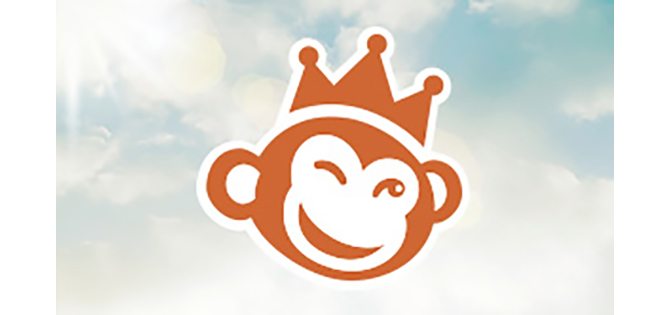 URL: www.picmonkey.com
Best for making simple edits to existing photos/images:
Resizing photos
Cropping photos
Adding effects
Creating .png (transparent background) text graphics
Adding text over photo
Watermarking photos
Masking/coloring over text
Layering images
Rotate images
Photo touch up
Adding borders
Favorite features
Basic editing: I use the resizing and cropping features every day.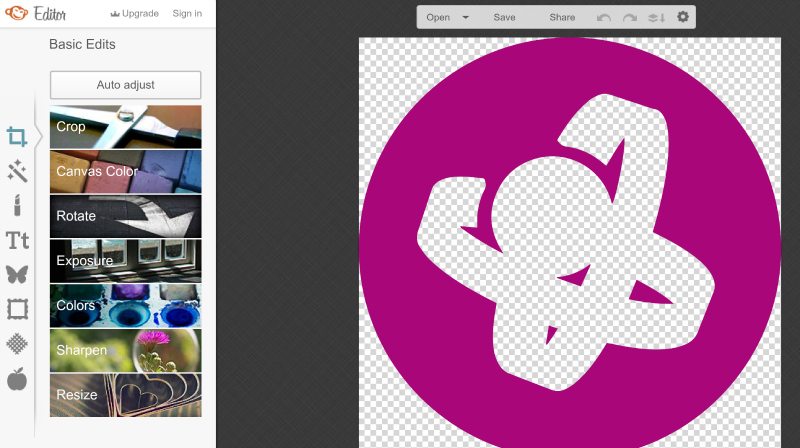 Transparent background: awesome for creating simple .png files.
Layering: Also great for easily adding a layered watermark to before and after photos.

Learn
Price
FREE. You can upgrade to more features for $33/year.
The Scoop
PicMonkey's strength comes from its ability to easily edit existing photos or graphics, not to create brand new designs from scratch (though you definitely can). I use PicMonkey for all basic photo-editing tasks like cropping, resizing (10 times a day), layering two images together, adding text, and rotating images.
Pro User Tip: PicMonkey works perfectly for watermarking your before and after photos with your logo. Also, if you're producing any DIY videos for your medical practice, you can add custom text to them using the transparent background feature in PicMonkey.
Canva
URL: www.canva.com
Best for creating new designs:
Before & After collages
Social media posts (free templates)
Blog post graphics (free templates)
Email graphics (free templates)
Storing uploaded images for regular reuse
Photo collages
Custom PDF's
Adding icons, shapes, illustrations to images
Favorite features
Templates: All of them. Seriously, every template in Canva is amazing. Each content type (blog header, social post, PDF, etc.) includes its own library of free templates. You only need to pay if you use their photos ($1-$2 each), otherwise the tool is 100% free. Workaround: I recommend using Bing's image search to find free photos online that you can edit and use commercially without penalty (search for keyword > select drop down 'license' after results appear > select 'Free to modify, share and use')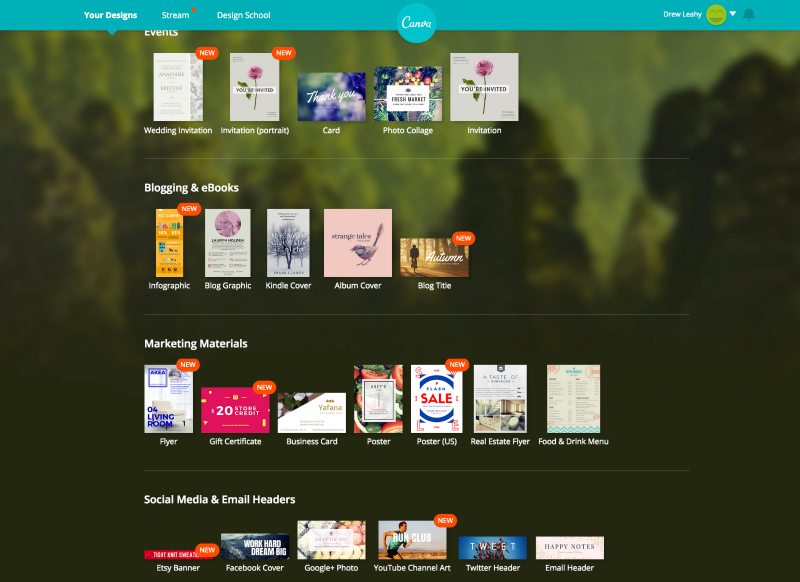 Fonts: the fonts in Canva are truly incredible.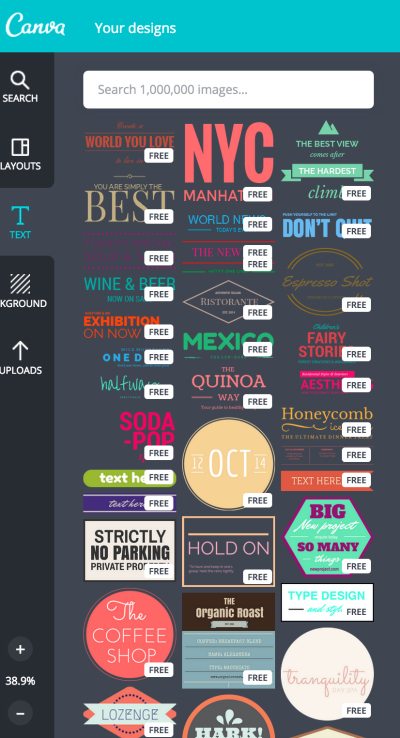 Storage: Canva stores your entire image uploads so you can easily reuse common graphics, like your logo.

Learn
Price
FREE. You only pay if you use the photographs that come loaded in their templates (1-2 dollars each).
The Scoop
In my opinion, Canva wins best all-around tool. It makes designing beautiful graphics for the non-designer simple, easy, and free. I use Canva in some capacity every day. However, the developers at Canva clearly designed it for creating new designs, not necessarily editing existing ones. So if you're going to create something new, go with Canva, and use one of their dozens of templates.
Pro User Tip: Since you and I are not designers, don't try to alter a template too much… it usually doesn't work. Not for me at least. The templates look amazing, and all of the fonts were chosen for a reason, so stick to the given typography and customize from there.
Piktochart
URL: www.piktochart.com
Best for creating infographics:
Free, customizable infographic templates
Charts and graphs
Interactive maps
Custom banners
Presentations
Favorite features
Templates: Piktochart includes 30-35 free, customizable templates ranging from infographics to banners to presentations. All of them provide a great starting point for non-designers.
Charts: Piktochart includes 11 different chart types that you can either easily create from within or import and excel file with data on it.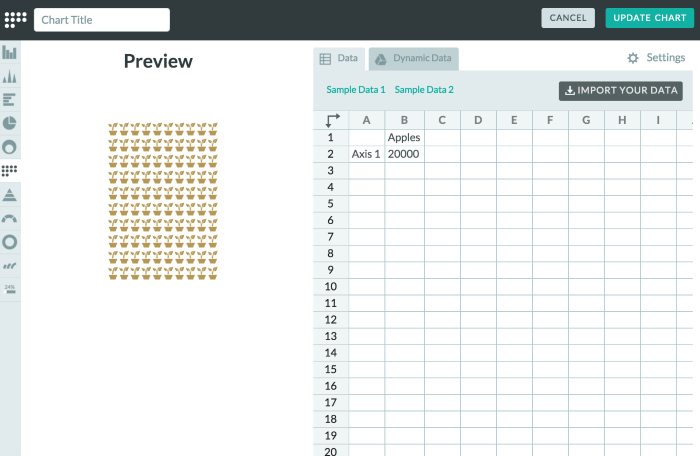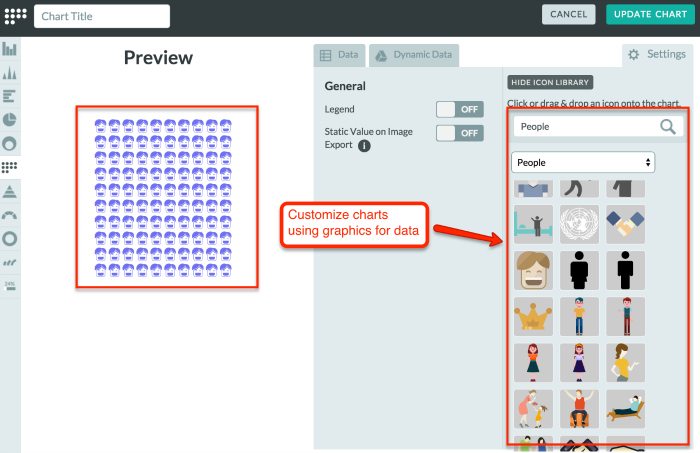 Interactive: The best feature about Piktochart is its interactive embeds. If you're using a website that supports <iframe>, like WordPress, for example, then you can embed these infographics using HTML so that certain elements move when you hover over them. It's a nice touch, and super easy to execute.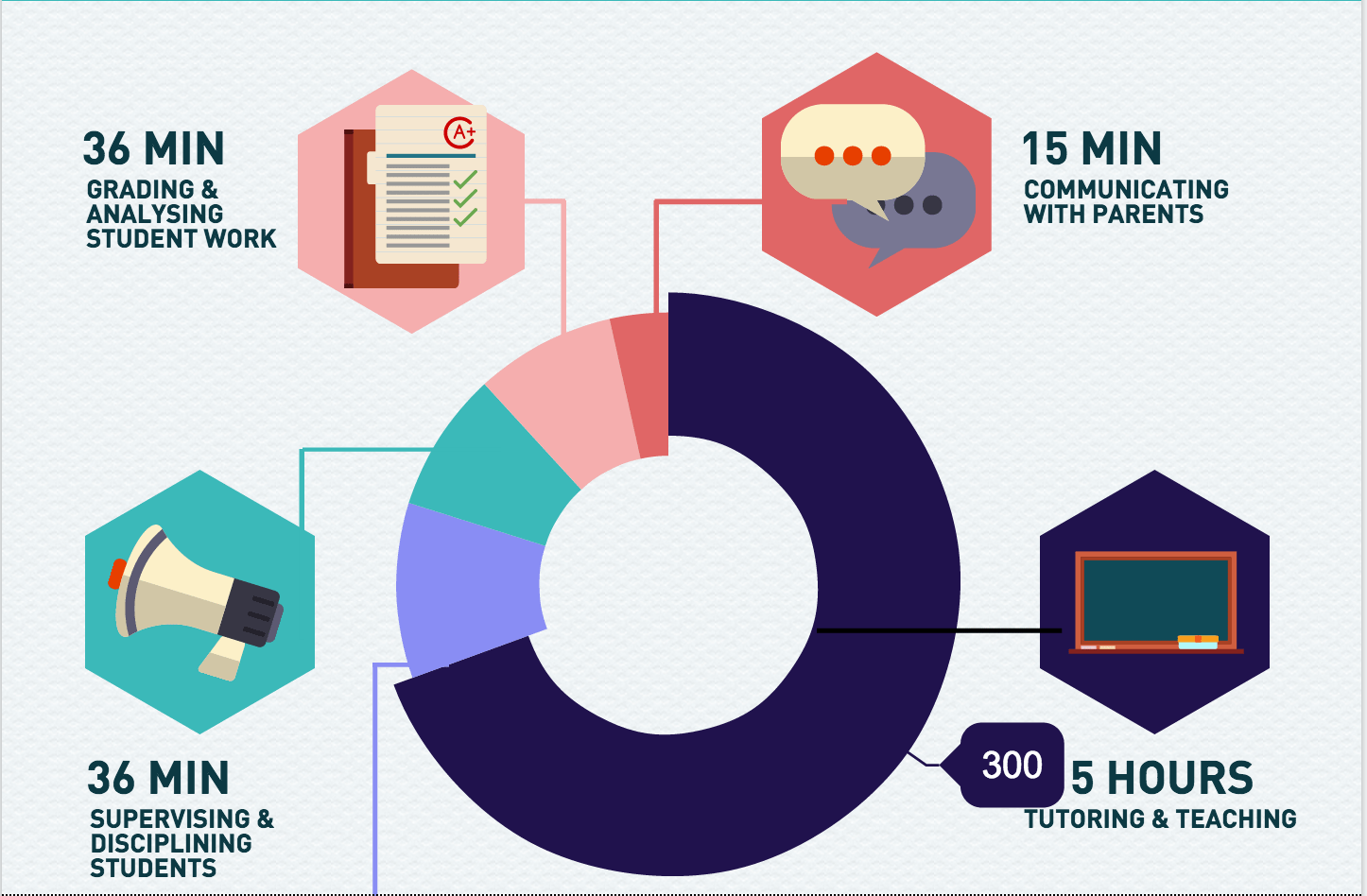 Download: Another awesome feature is the ability to download your graphics as either jpegs, pngs, PDF's or HTML.
Learn
Price
FREE. However, the free version comes with the Piktochart logo on the bottom of each graphic. The paid version comes with 40+ more templates and costs $15/month.
The Scoop
This tool can be time intensive, but it allows non-designers to create beautiful visual representations of data using infographics. Just two years ago, it would have cost you thousands of dollars to hire a designer to create an infographic like the ones featured on Piktochart. Today, it's free. Remember, when it comes to sharing data, a simple graph can go a long way in terms of engagement and perceived quality.
Pro User Tip: If nothing else, use the free version to create standalone, interactive charts and graphs to present data visually in blog posts or procedure pages. You can create custom infographics, and they can be as short or as long as you want.
Conclusion
Even now, 23 years later, I can remember the hue of crimson in my brother's cheeks as I performed for his third grade class. But I don't remember the sound of the room nor the words from the stories.
That's because the human brain remembers visual images much easier and faster than text and retains more information from visuals than anything else.
We're visual creatures, so make your website a visual experience. Luckily, some extremely bright people pooled their collective genius to develop easy-to-use (and free) design services for non-designers like you and me.  Now, even the non-designers have no excuses!
What Now?
•  Create your first design. When you finish your masterpiece, email it to me and we'll share it on FB
•   Be a good friend: share this article with your non-design friends and coworkers if you found it useful