I walked through Toys 'R Us, parents trailing as I led the way to the pink-themed aisle that I so often dreamed about. I had earned some sort of award from school — perfect attendance, great grades, whatever, I forget — and all that mattered is that it qualified me to pick out a gift of my choice.
This was the day I could finally choose one of Barbie's more expensive accessories. She and I deserved this. And I chose a white convertible Mustang.
Or I would have. But my dad, the guy who was paying and grew up working on muscle cars, decided red was the only choice. And while I acquiesced to that decision, the rest of the story, Barbie and the Mustang, were all mine.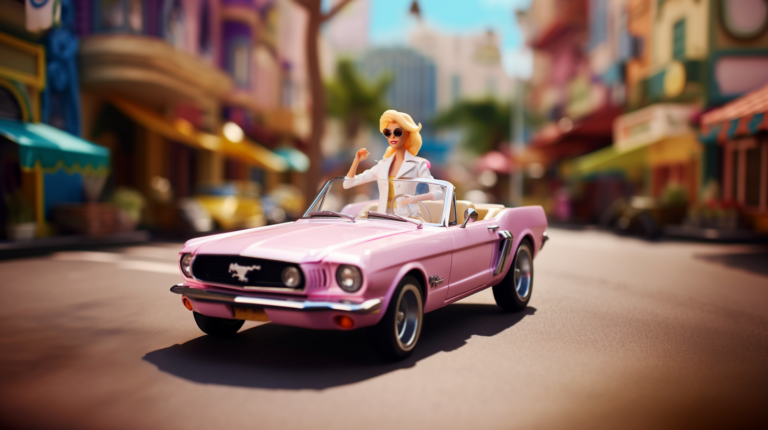 For me, Barbie wasn't just a toy like the random piles of Hot Wheels my brother collected that so often ended up rusted and in the dirt. 
Barbie was me, and I was her. 
She helped me create the story of who I would become one day (even eventually purchasing my very own white car.) And, to be honest, I never even noticed that Barbie and I didn't look the same. 
Unfortunately, many studies show that most people did notice Barbie's singular appearance. As cultural awareness evolved through the decades, the doll became an idol for everything that was wrong with beauty standards and current representation. 
In this new Barbie world, it's important that an aesthetic practice not only understands these cultural changes, but to also know that as a professional in the field, you are expected to be an expert on them when guiding people through physical changes.
Why Should You Care?
The old saying applies here more than ever: If you don't move forward, you're actually moving backward. If your practice — you, your staff and your reputation — don't keep moving with the times, you quickly become irrelevant. 
Just as you keep up with the latest techniques, tools and products in your industry, the way you evolve with how people see themselves and others will keep you in business. 
Relevance promotes the feeling of being heard, intensifying the trust with patients for long-term relationships and inspiring ideal client referrals. Being at the forefront of technology and trends is expected in every aspect. Informed consumers are the norm; they no longer blindly trust providers to act in their best interests.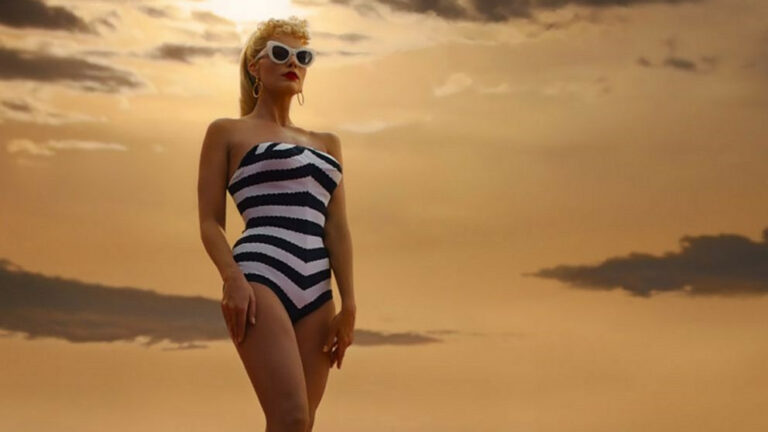 Building your brand as someone who cares about each human walking in the door, not just the treatments and revenue coming in, will set you apart in this world. (Or at least, keep you up with the current expectations.)
How Barbie Changed Her Own Narrative
Whatever your opinion of the film or Barbies, the fact is that perceptions of beauty and the role of cosmetic practitioners are changing. And we've also learned that it is entirely possible for a business to shift its identity along with it.
We can thank the Barbie film for helping to shed light on this. Let's start with a trip into the doll's past.
Barbie was created in 1959 under the inspiration of the creator's daughter, Barbara, who preferred dressing up paper dolls with jobs and educational paths over traditional baby dolls meant to be nurtured and cared for. 
She was made to help little girls dream of what they could be without limits. It was a very powerful goal. Unfortunately, she also exclusively reflected the era's beauty norms at a time, which… didn't age well. 
Those initial standards became outdated as awareness about women's issues evolved in the 60s and beyond.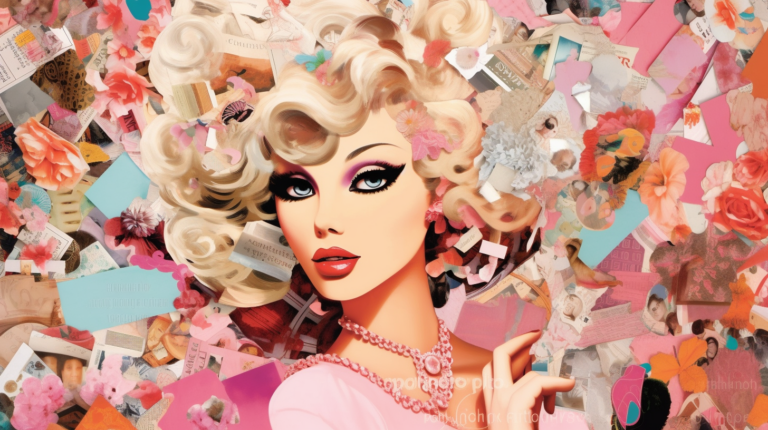 A substantial body of evidence also points to the adverse impact of Barbie dolls on children. According to Forbes research from 2016, young girls between the ages of five and eight who played with Barbie dolls were more likely to adopt unrealistic body image standards. Ouch. And there is plenty more critique where that study came from. 
That said, these issues didn't go unnoticed by the IP owners. 
By the end of the 2010 decade, Mattel had substantially altered many physical features of Barbie dolls to represent a wider array of body shapes and complexions. In 2016, the company launched its "Fashionista" collection, which included dolls varying in body structure, skin color and hair type. 
There are various ages, more career choices and disabilities, and even Ken followed suit. Almost any person could now see themselves in these dolls. But Mattel was still struggling to bring Barbie into this new era of inclusivity and body positivity.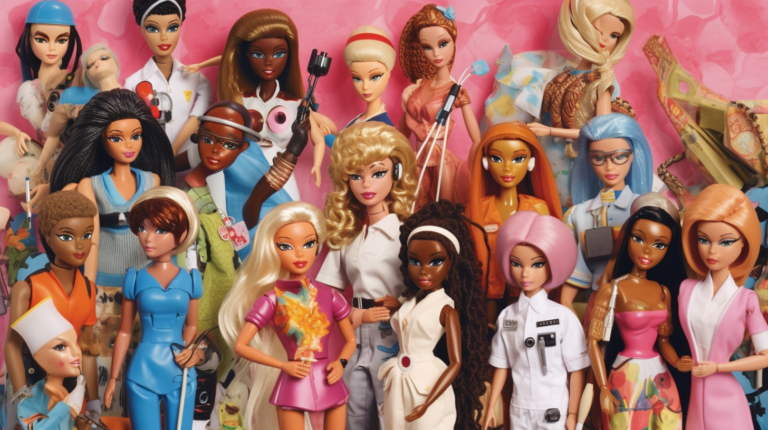 (Not actual Barbie models.)
The 2023 Barbie film is part of Mattel's honest and genuine attempt to completely reframe the perception of Barbie in our current society. Adopting a more contemporary message shows people a new view of not only Barbie, but of women and how we all see one another. 
(Not to mention, it's necessary to avoid being canceled, which could harshly impact a practice or business who aren't aware of cultural shifts.)
And, you know what? It worked. 
This summer, as the film played to sold-out houses, it made more than $800 million in its first 12 days. Large groups of women lined up for photos, all wearing something pink.
You could see moms with young daughters, teens, middle-aged moms with their friends (was that wine in their Starbucks cups?) and women in their 70s and beyond.
Social Media Is Echoing This Shift
If you need more proof than the cultural phenomenon that the Barbie film is, all you need to do is pay attention to the direction of social media. Once known for its highly curated feel, Instagram feeds in the late 2010s were all about posed, filtered and colorized to look "perfect." 
The pressure was felt by many influencers and business owners relying on social media to bring in new leads. The inauthenticity of all this took its toll on users.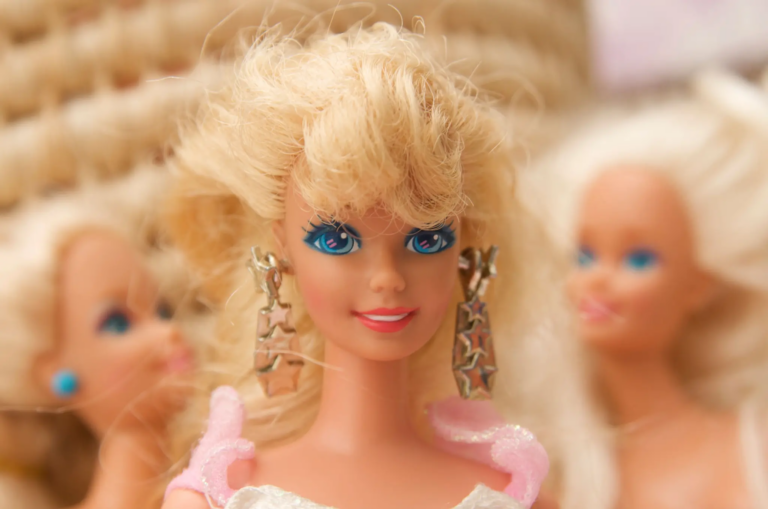 Thanks to TikTok's popularity, the new social media aesthetic became an anti-aesthetic. Showing the "real" you in typical, imperfect settings became expected. The need for makeup and filters was also thrown out, which led to the endeavor for better but more natural skin health. 
Millennials and Gen Z, with a population size of 140 million, prefer natural as opposed to perfect and overdone.
In modern medical aesthetics, by and large, surgeries and dramatic changes in appearance have been popular for a long time, but people are now looking for more subtle changes. 
So now, if you want to succeed as a cosmetic practitioner, you'll need to make sure you are making similar shifts in your messaging and your services to stay optimal (or even relevant).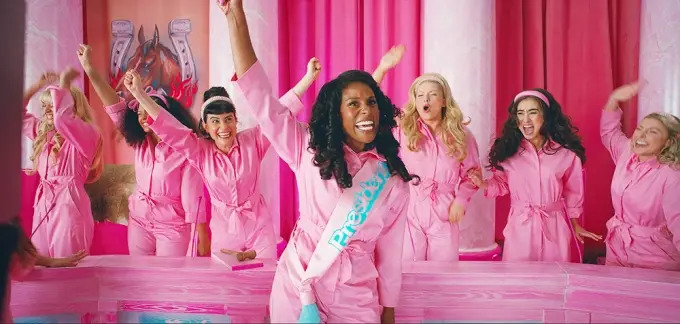 How to Shift Your Brand Like Barbie
In addition to being president, a vet, a hairstylist, a business owner and a mom, Barbie is also a doctor. Maybe our modern Barbie is even a plastic surgeon or aesthetic nurse. 
How would this modern and empowered woman help others see cosmetic changes to stay true to themselves and reach their aesthetic goals… while also bringing revenue into her business?
Conduct and Marketing
You can imagine it would start with responsible practices and a reputation for high ethical standards. Barbie would market responsibly.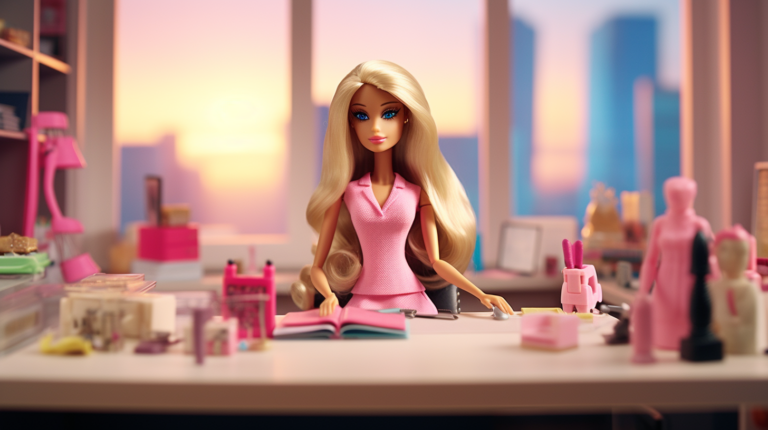 A good place to start is looking at the major changes recently made by the Australian Health Practitioner Regulation Agency. Having some of the most rigorous regulations in medical ethics, AHPRA is very often a good litmus test for where the industry is headed. 
We can be sure that Barbie, along with these guidelines, would use real results and images of her actual patients, with their consent and ensure marketing assets are inclusive of all types of people. 
That is simple and basic enough.
But here are some other things to keep in mind:
In your marketing, only use authentic before-and-after photos taken under consistent conditions like angle and lighting. 

Avoid anything that could distort the results. Be upfront about the fact that individual outcomes can vary due to unique circumstances and reactions to treatment. 

Don't frame conditions as huge problems or too negatively; they're a natural part of life. 

Make it clear that all bodies are normal and focus on what the patient wants to change. 

Lastly, don't leave out any drawbacks or risks in your marketing. Be transparent about things like recovery time, discomfort and any potential complications.
Procedures
Barbie would offer natural, subtle treatments that provide a fresh feel and glow for patients who are seeking out that aesthetic. It's best when no one else can tell what one of these patients has done. The best options are procedures that take a few sessions to build up or a few weeks to show.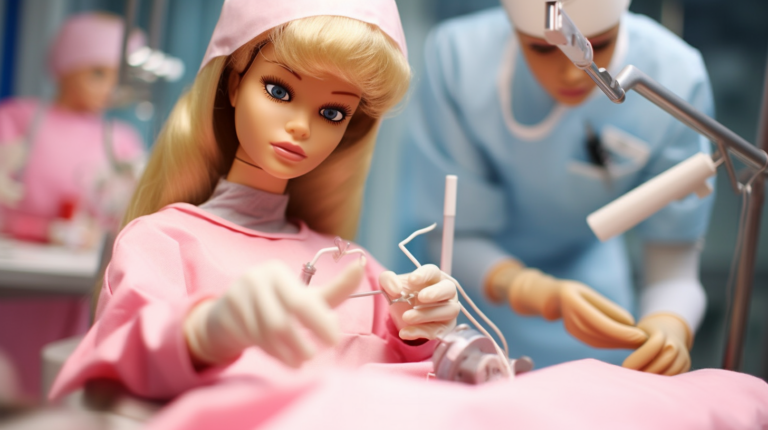 Here are some procedures and how they can help create a natural but improved appearance:
Injectables can be customized to ensure they provide subtle change that fades away gently. Imagine lightly fuller or flipped lips, an appearance of a straighter nose and the reduction of wrinkles, lines and dark undereye circles.

Lasers and light therapy are great for skin resurfacing and collagen boosting. Your patient can achieve the youthful glow that can come from new layers of healthy skin.

Facials with or without microneedles and microdermabrasion are great ways to pamper with real change that's visible while staying subdued.

Use of body contouring via heat, cold or other topical stimulation helps to change a patient's curves without being as obvious. 

Fat transfers can enhance the breasts and buttocks while reducing areas of bulk for overall shape changes without the use of implants.

Natural, soft face lift procedures in whole or part of the face and neck minimize the effects of aging without the windswept effect.
The Consultation
Avoid shaming client requests or their ideals of beauty if you, the expert, see where a different approach is better. Barbie would reframe the patient-provider narrative by listening and suggesting more natural and modern changes. (Unless their desired aesthetic is much more dramatic.)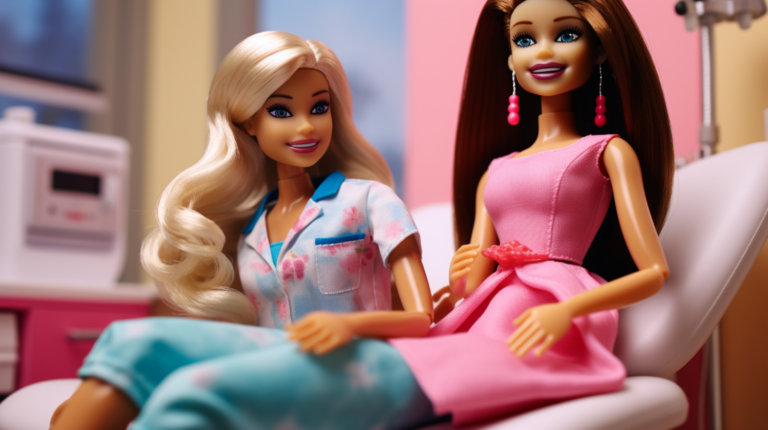 Ensure her of the idea that sometimes, less is more, and that the focus should be on creating the best version of themselves, not trying to emulate someone else's appearance. In short, just try to make them feel good and positive about themselves.
Ask questions like:
What does she love about herself, and how can you enhance that for her?

Where would she like to see herself after treatments?

Where would she like to see herself long term?
Successful Practitioners Are Living in a Barbie World
So, let's recap: the lesson that you and your practice need to learn from Barbie? The dialogue around modern beauty and aesthetic treatment has changed along with women's perceptions and ideals of themselves. And if you're not in line with this, you might be as negatively regarded as Barbie once was. 
Fortunately, even if you feel that huge changes are needed to upgrade your messaging or even mindset to meet modern views, remember that Mattel, who was up to their neck in bad regard, did too. The key lies in knowing what the stakes are for your practice and what changes you should make in this new Barbie World.